Turbo Kid made its world premiere January 26th as part of the Park City at Midnight Lineup. But those that missed the film's festival run will soon have a chance to check it out for themselves. Turbo Kid will be hitting select theatres August 28th. Michael Ironside has kindly taken time out of his busy schedule to discuss the futuristic, grindhouse-inspired throwback from the filmmaking collaborative trio known as Roadkill Superstar (RKSS). Ironside fills us in on his character Zeus, the film's larger than life feel, and why he believes the picture work so well.
Turbo Kid is a project that Ironside is very enthusiastic about. He's passionate about the picture and very confident in the finished product. He believes that the feature sells itself and as such is keeping the details he reveals very limited. "The interesting thing is that I'm trying to find a way to talk about this project without giving away stuff," Ironside explained. "I was talking to my brother about it and he commented that it must be difficult to describe something this unique because there's no kind of way to tie it together with something else. [Turbo Kid] has that same kind of handmade feel to it as Repo Man. If this film were a piece of sh*te, I wouldn't be talking about it. I'm not interested in doing press for a sh*tty movie."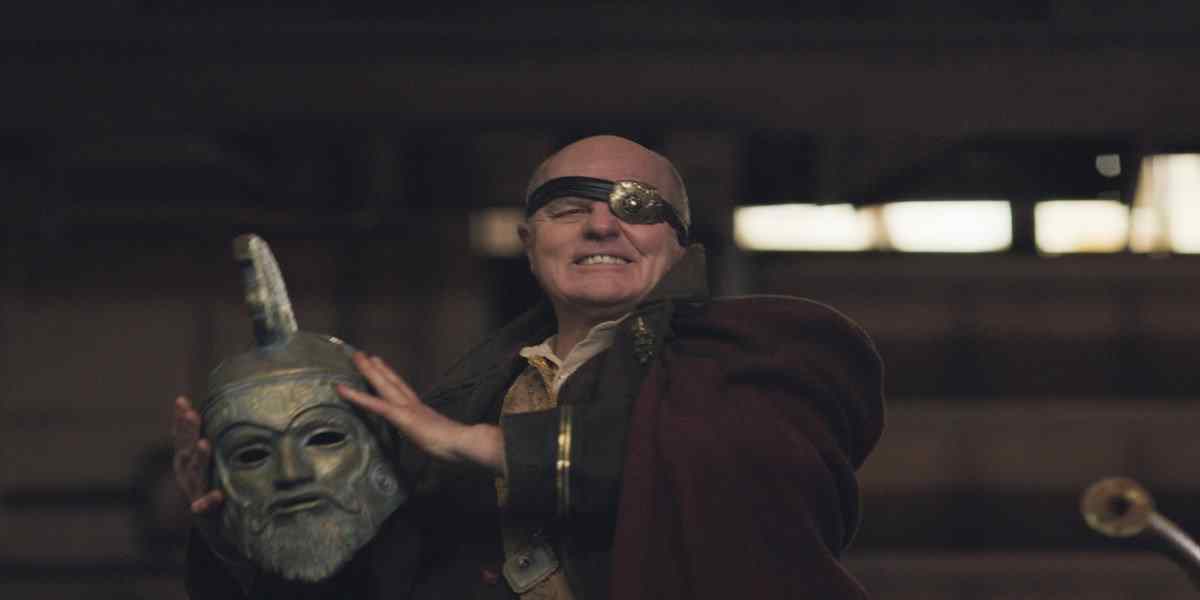 The actor describes the film as one that catches you off guard initially. "I was watching it and it kind of jarred me at first," said Ironside. "We all committed to shooting a comic book. I don't know what I expected because the film I had in mind when I was shooting is not what the film turned out to be. That happens to me all the time. But at five minutes in, I bought in. I realized this film has this incredible handmade charm about it. It's quite interesting. It's not trying to suck at the udder of the big studio community. This isn't a film that was made to satisfy a distributor. They really wanted to make the film they wanted to make, these three directors. And it's wonderfully true to that. It's got this innocence and charm about it but at the same time, it's got people's heads being ripped off!"
This is not a concept that has been done to death and it is certain to appeal to a niche audience. Though it didn't translate from script to screen in the way Ironside had initially thought it would, he was nonetheless very pleased with the outcome. "If people walk in expecting to see Terminator 4 or Batman Returns, they are not getting it," explained Ironside. "This is not a slick production. This is a very unique film that's absolutely true to the storytelling. I expected it to have a comic book format in my head because the storyline is very comic book like. It's very over the top and larger than life. Yet it's not edited, framed, or shot like you would expect a comic book to be. But the storyline is very much like a comic book. I was actually pleasantly surprised. I really was."
Roadkill Superstar has said in interviews that they wrote the film with Michael Ironside in mind and that they had every intent of catering to him as a performer and capturing his essence in the film. But Ironside is not typically keen on the idea of satirizing himself or parodying his persona. However, in this case, the directorial collaborative and Ironside were able to come together to form a character that pleased all parties. "I knew they said they had me in mind. I didn't really see that in the script, though," Ironside clarified. "I get quite a few offers. I just got one where they had an image or idea of what I'm supposed to be and they want me to parody myself. I read the script for Turbo Kid and thought it felt like it was a very operatic and over the top character. So, I approached it that way. I did it very broad and very larger than life.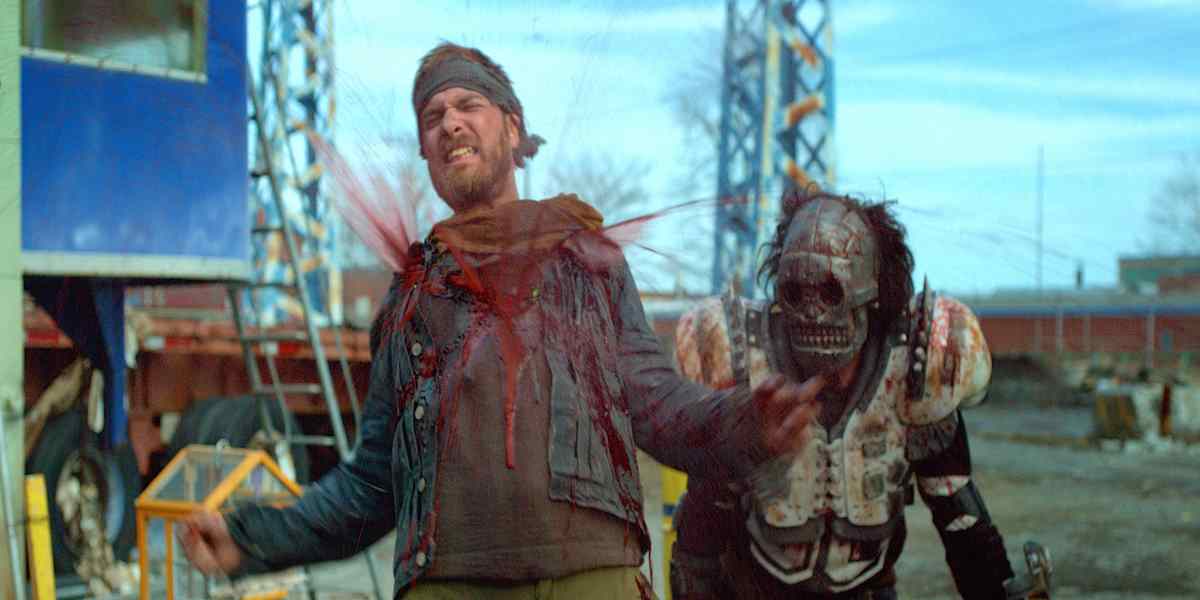 Ironside was clear with RKSS about how he wanted to tackle the part and the directors were open to his interpretation. They gave him free reign to make the part his own. "I told them the way I wanted to do it and they just laughed," chuckled Ironside. "They said absolutely! I did it larger than life while making it as realistic as possible. It's a Shakespearian type character. He's almost Lear-ish. If you can imagine Lear on acid, that might be this guy."
Although Ironside feels his acting career may only have five to ten years remaining in it, this is a role that he is proud of and that he feels stands out. He is excited for people to see the film and vehemently supports the project.