A movie theatre in Middletown, Ohio was showing both Insidious 3 and Inside Out in separate cinemas. But when a projectionist confused which print belonged to which film, patrons expecting to see the PG-rated, family friendly film Inside Out were treated to a look at Insidious: Chapter 3 (review) instead.
A theatre patron posted a message to the Journal News Facebook Page to announce what had happened:  She says that when the film began, images of children being tied up and murdered were among the first to appear on the screen. After that, she and the other adults with children in tow got up and left. She went on to say, "I got our money back but the damage is already done … my children are terrified and keep asking questions."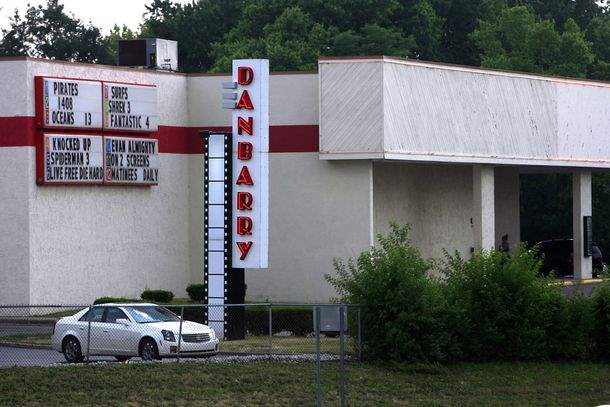 Leigh Whannell (Saw) penned the script for this third installment in the Insidious saga and is also at the helm. This is Whannell's first feature film directorial effort. Insidious: Chapter 3 started its theatrical run June 5, 2015.
Insidious 3 introduces a primarily new cast of characters, including Dermot Mulroney (Stoker) as Sean Brenner and Stefanie Scott (Jem and the Holograms) as Quinn Brenner. Lin Shaye stays on as paranormal investigator Elise Rainer. The story arc of Insidious 3 delves more into the terrors of The Further. It functions as a prequel to the events of the first film with a father and daughter plagued by malevolent forces. In their search for answers, they enlist the services of a psychic named Elise.