George A. Romero receiving a star on the Hollywood Walk of Fame is something fans have been clamoring about for decades. It simultaneously feels like something we never expected to happen and something that is long overdue. But horror icon George A. Romero has finally been given his star on the Walk of Fame. Romero, of course, is a director who pioneered the modern horror genre, a man who's influence is clearly felt today.
He's the man who introduced us to the zombie genre as we know it. Very few subgenres can be pinpointed to a specific film—hence the age old slasher debate—but Night of the Living Dead created the modern zombie. A plague that brings the dead back to life and causes them to eat the living, that all came from Romero's seminal 1968 masterpiece. We're still seeing that subgenre beaten to death with shows like Walking Dead, Fear the Walking Dead and Z Nation. If imitation is the sincerest form of flattery, then Romero is truly one of the most beloved filmmakers in the world.
And he really is. He's a director who has earned respect, especially because he never got much of it during his career. Studios would always cite his work, but would rarely ever invite him to play. Like most great filmmakers, he started out in the low-budget indie realm, but he also ended it there. There were so many missed opportunities I'm sure he would have wished to take, but things worked out pretty great, nonetheless. Romero was never a big name director because he wasn't a part of he studio system. He was never a Hollywood guy. When John Carpenter convinced him to move to L.A., Romero absolutely hated the experience, only feeling comfortable in his native Pittsburgh.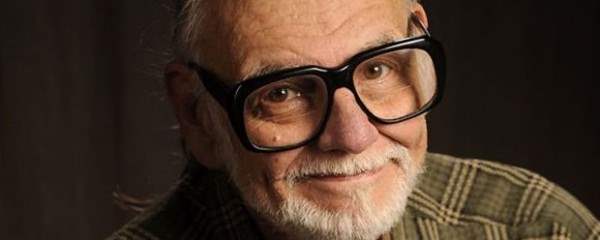 He has always been a socially conscious, politically charged filmmaker, especially in his zombie pieces. He's created some of the most seminal films of tour time.
Night of the Living Dead, Dawn of the Dead
and
Day of the Dead
are three movies that serve as complete and total representations of their respective decades.
Night
deals with classism and racism while
Dawn
deals with consumerism and the underrated
Day
takes on Reagan's America, over-militarization and the human incapability of faith and trust.
But I don't think Romero is simply receiving this honor because of all he has done for zombies. Culturally, he's known as the zombie guy, but that cheapens his filmography as much as Wes Craven only being remembered for A Nightmare on Elm Street. Romero has directed some amazing stuff, from Creepshow to The Crazies to The Dark Half, not to mention the under seen but fantastic Martin, a seminal 1970s vampire piece that Romero himself considers to be his best work. I'm partially inclined to agree, but I think even we as horror fans definitely take the dark, satirical fun of Creepshow for granted.
Either way, this is a man worth celebrating. George Romero receiving this honor is huge for the horror genre, whether you're a fan of the man or not. Romero, Craven and Carpenter have always been the horror directors that the average person can name. But they still went a long stretch of time without really being treated with respect and even being used as punchlines.
This represents a turnaround. Something like this shows us that people understand the importance of George Romero and people like him. They're starting to get what he did for cinema, why his films work, and why they're important. That can only mean good things for all of us.
So congratulations, George. It's been a long time coming.