Horror is evolving as a genre. Although your local multiplex is still loaded with the usual contenders, look a bit closer and you'll find the latest drama, thriller, or crime offering is closer to horror than you might expect. In this bi-weekly series, Joey Keogh presents a film not generally classified as horror and argues why it exhibits the qualities of a great flight flick, and therefore deserves the attention of fans as an example of Not Quite Horror. This week, it's Lady Macbeth.

Fresh off her breakout performance in Carol Morley's spookily evocative The Falling, up-and-comer Florence Pugh cements her status as Not Quite Horror Queen in training with a stunning central turn in Lady Macbeth. The debut feature of theatre director William Oldroyd, the movie is based on the novel Lady Macbeth of the Mtsensk District by Nikolai Leskov, its title a deliberate nod.
If that all sounds a bit heavy, well, it's fitting.
This is a tough watch, powered almost entirely by Pugh's fearless turn as the titular character, a young woman sold into a loveless marriage by uncaring parents who decides, after many days and nights spent alone in a draughty house without her husband, to take matters into her own hands. The connection to Shakespeare is telling–this Macbeth is no Lady.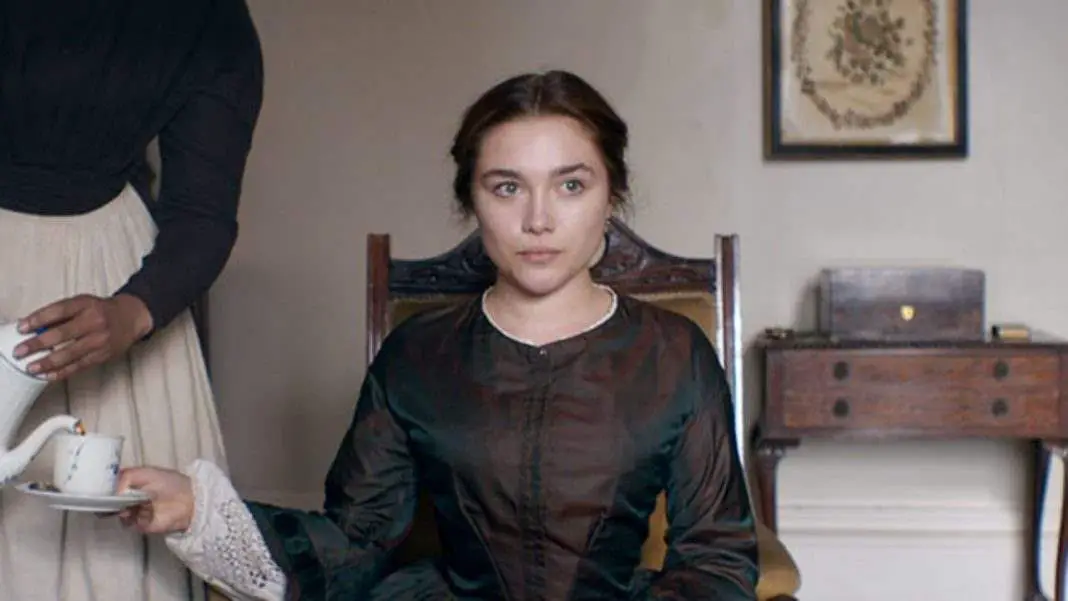 Oldroyd seeps darkness into every corner of the massive house in which Pugh's Katherine finds herself imprisoned. Inspired soundscapes capture each creaky door, every gust of wind blowing through the cracks and, in a tense dinner sequence shared with Katherine's horrid father-in-law, the clinking of tersely-placed cutlery.
When the Lady breaks free, embarking on a passionate affair with an employee of her husband, Lady Macbeth switches gears too. What was once quiet is now bed-bustingly loud. The two cuddle and kiss on a windy cliff-face and Katherine wolfs down breakfast under the glare of a disapproving maid, whose presence she barely registers.
And, as the title suggests, there will be blood before the story threads are tied up. The arrival of an unwelcome child suggests Katherine might be about to soften, but naturally the opposite is true. Likewise, an unspeakable act–shot head-on, with nary a break for a good ten minutes–is presented with nothing on the soundtrack (music cues are few and far between).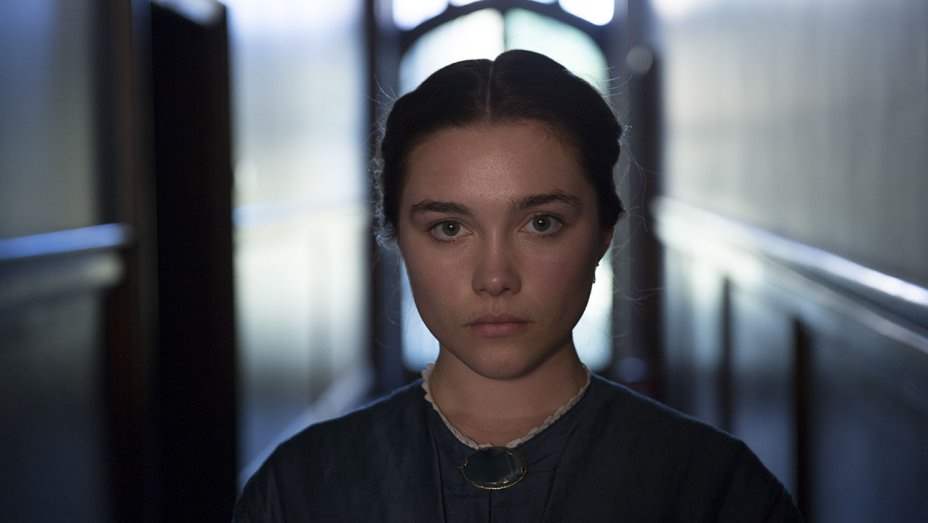 Elsewhere, a series of bloody blows to one, unfortunate character's head is delivered with such force as to assuredly render all of Katherine's previously unspoken rage completely out in the open. Again, Oldroyd focuses his attention on her, the dangerous catalyst for events, hitherto considered a threat only to those weak enough to fall for her feminine charms.
At the centre of it all is Pugh, barely 20 at the time of filming, her round, pale face and intelligent eyes boring into those around her as she struggles to keep control with events spiralling. Her performance is one of great bravery and skill, the young actor unafraid of showcasing an inner darkness even if it means losing the support of the audience.
And yet, in spite of Katherine's wicked deeds (of which there are many), it's impossible not to continue rooting for her throughout. Even when it seems all may be lost, we're hoping for her to come out on top, although she may not entirely deserve it. Pugh's great achievement, then, is in making everyone who crosses Katherine look even more ghastly in comparison