It's Friday and you know what that means; time to stock up on all that discount chocolate and watch all the things. Welcome back to New on Netflix, your weekly update on the spooky films and TV shows added to Netflix's library. The streaming giant's horror department has always been a mixed bag. However, I'd say they've really stepped up their game in the last couple of years with the release of amazing, essential watches. We've been treated to must see original programming like The Haunting of Hill House, Velvet Buzzsaw, Hush, and some of the classics we all know and love.
This week our list features a deadly love triangle, an escape room and a con artist.
Behind Her Eyes
Based on the novel of the same name, Behind Her Eyes follows single mother Louise Barnsley whose life gets completely turned upside down when she becomes romantically involved with her handsome, married boss David Ferguson. The plot thickens after a chance encounter with David's wife, Adele, Louise befriends her and is entangled in a love triangle of secrecy and lies. Check out Behind Her Eyes on February 17th!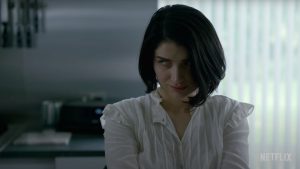 No Escape Room
When a father and daughter decide to check out a small town's escape room they soon discover the escape room is home to an angry spirit. Check out No Escape Room on February 18th!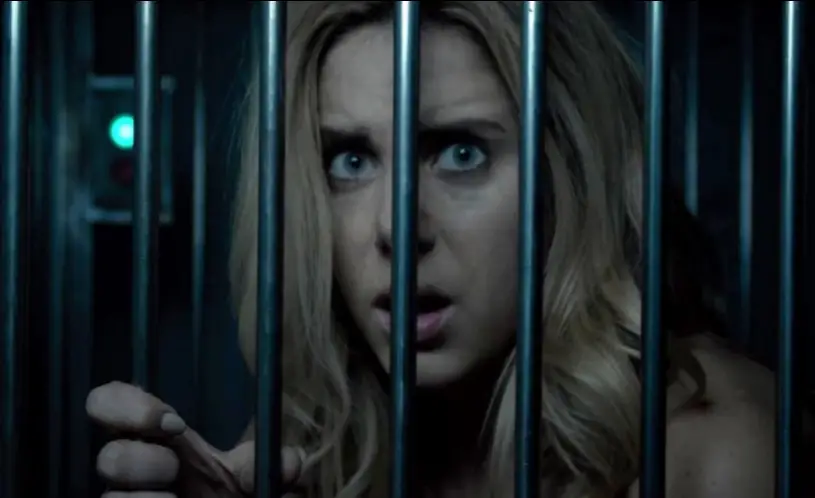 I Care a Lot
Something even scarier than monsters, demons and ghouls is the scammer. Upcoming thriller I Care A Lot follows a shady court-appointed legal guardian who defrauds her older clients and traps them under her care. But her latest mark comes with some unexpected baggage. I Care A Lot arrives to Netflix on February 19th.