Welcome to Horrible Films for Horrible People! This week we will be taking a look back at  Jim Kaufman's Night of the Demons 3 aka Demon House. As I revealed previously, I'm a fan of the first, so I had high hopes for this film but was sorely disappointed.
This film picks up years after the catholic school massacre of the second film. It begins with a police officer stepping into the well known Hull House, which is in all of the Night of the Demons films. It Is an abandoned mortuary that is basically a gateway straight to hell. As the officer crosses the gates of Hull House which is situated on top of an ancient Indian water stream, he hears Angela's creepy laughter. Shortly after, she appears in front of him and ends up killing the cop with his own badge.
Next we meet the stereotypical multicultural kids driving around in a van that most likely smells like corn chips and hot dogs. There's the typical bad boy with greasy hair, his slutty girlfriend who has to at least be pushing 40…no idea how she's still in high school! There is also some other guy with dark hair who is clearly going to be one of the survivors, random black friend who enjoys telling "Yo mama" jokes, and the geeky guy friend who will eventually grow a pair. Oh and they also pick up two goofy girls one is the final girl and the other is her mousy sidekick who will die before the hour is up.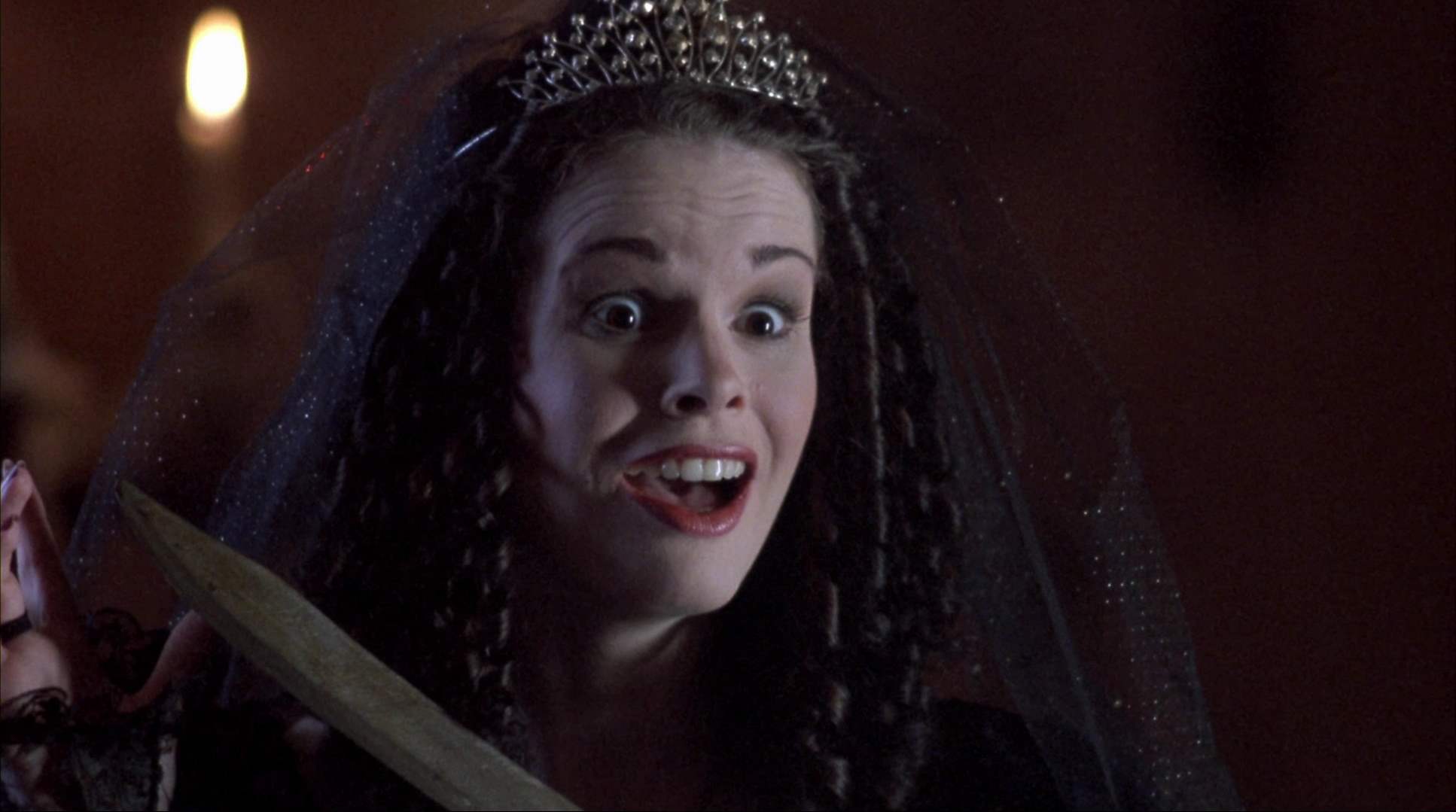 Moving on, these teenage losers decide to stop a gas station to get beer. One of them gets into an argument with the sloppy store clerk and gets shot. It starts to get messy when two cops walk in and one is left dead and the other wounded. Instead of going for help or taking their wounded friend to the hospital the crew go on the run and decide to lay low at Hull House. Big surprise. Of course they run into Angela who is getting ready for Halloween. Over time Angela reveals her demonic nature to the teens.
The actors and actresses did a horrid job, with the exception of Amelia Kinkade. And even her dialogue was awful. However, it's not her fault they gave her terrible one-liners. Oh and in case you're wondering Angela does do her hypnotic demonic dance.
I have no idea where or how the actors/actresses in this film were cast. I would say Craigslist but it didn't exist when the film was made. The only time I was entertained was when people were dying. I didn't have sympathy for any of the characters. The only person I had any sympathy for was myself since I had to sit through it. The last film the director Jim Kaufman did was in 2005, so I'm pretty sure he had to change his career path.
Night of the Demons 3 was trying to be a serious horror picture which was a huge mistake, especially since the first and second installments were horror comedies. Nothing in this film surprised me! As far as plot, the only thing that's remotely different from the first two is that the kids are running from the law. So, while they didn't go to Hull House to party, that is the first thing they do upon their arrival.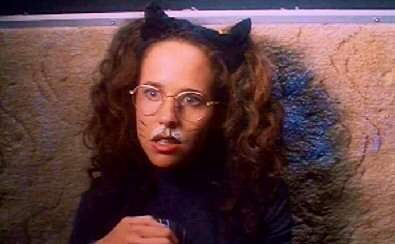 I wanted to see something different done with the third installment, especially with Hull House. I think that the series has potential. But what I find insane is that Angela has all these powers, yet she can't destroy that underground, ancient Indian water stream. Why can she destroy it, escape Hull House and terrorize the world.
Overall, I cannot recommend this film to anyone unless you like to make fun of bad acting in the 90s. I loved Night of the Demons and Night of the Demons 2 was at least entertaining. But Night of the Demons 3 just saddened me. I absolutely love Halloween horror films and wanted to be able to add this one to my list of required October viewing but unfortunately that will not be happening.
WICKED RATING: 1/10
Title: Night of the Demons 3
Director: Kevin Tenney
Writer(s): Jim Kaufman
Stars: Larry Day, Amelia Kinkade,
Year: 1997
Studio/ Production Co:  Fries/Schultz Film Group
Budget: $420,000
Language: English
Length: 85 Minutes
Sub-Genre: Horror