So Universal's Mummy reboot has a female mummy and this has people up in arms, although not as much as the fact that Tom Cruise was cast as the lead. I can understand people being upset about Cruise in the starring role, he is in the middle of a career upswing with Mission: Impossible being bigger than ever. And I don't think he needs to be doing The Mummy right now. But maybe that speaks to his faith in the direction they're going with it. However, to be upset over the mummy being a girl, that's a bit absurd. It's not pushing any kind of agenda, and I could make a joke about how you can't even tell through the bandages, but I'm pretty sure we won't be seeing bandages at any point in this Mummy revival.
Believe it or not, the idea of a female mummy is nothing new. Historically, women were mummified just as often as men, but even speaking to the screen, it's such an old concept that to be upset over it is nonsensical. While the first walking mummy story was Sir Arthur Conan Doyle's "Lot No. 249" the first long-form horror story about a living mummy was Bram Stoker's novella The Jewel of Seven Stars. That book influenced all of the mummy fiction to follow it, from Universal's The Mummy all the way down the line. And in that book, the mummy was a woman.
Most of the female mummy films we've seen since then have either been direct or loose adaptations of the tale. While I would love to see the new reboot take that approach, I'm not holding my breath. Even so, these movies will stand to show that a female mummy can be an extremely formidable villain and something we should be fine with, especially because we should be used to it by now. And not to mention, this is 2016.
Blood from the Mummy's Tomb
Blood from the Mummy's Tomb is one of the best features that happens to center on a female mummy and one of the best mummy films in general. This one's a Hammer production and a very loose adaptation of Jewel of Seven Stars. Valerie Leon is awesome as both Margaret and the evil mummy, Princess Tera. It's actually gorier than you'd think it would be and one of Hammer's best, especially of their 'classic monster' movies.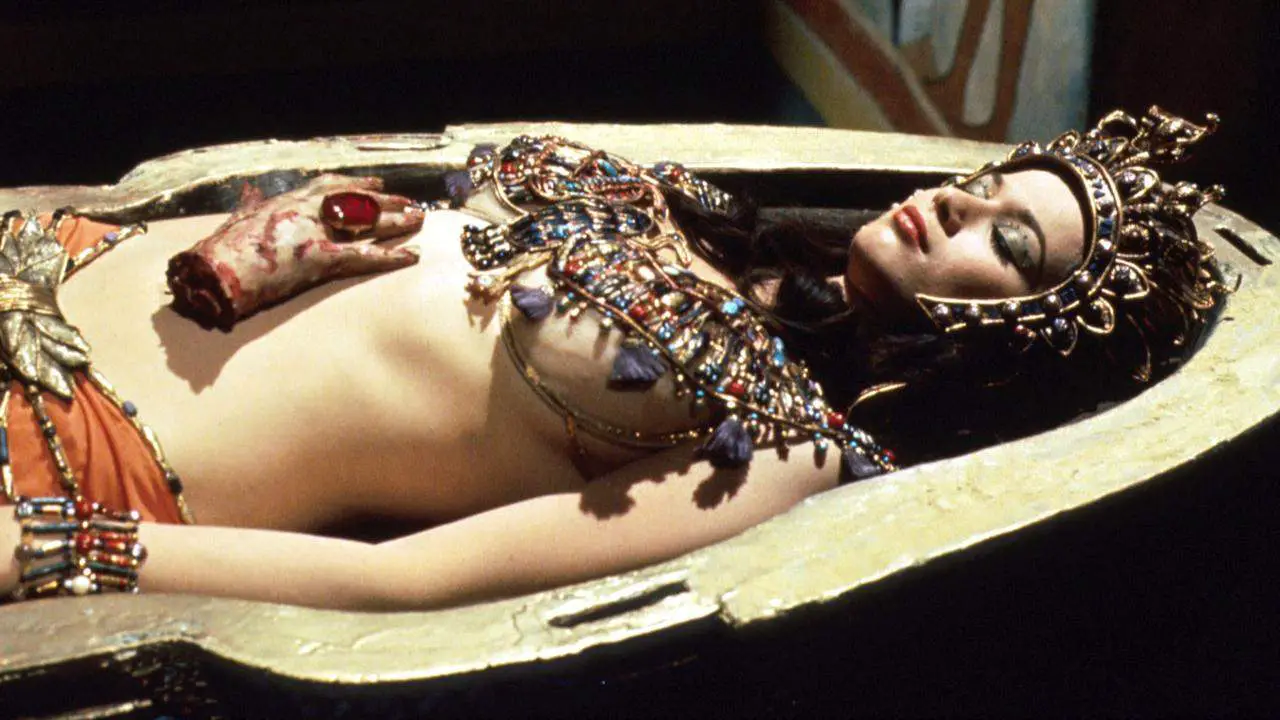 The Awakening
A British adaptation of Jewel of Seven Stars directed by Mike Newell, this is a big budget Warner Bros. adaptation with Charlton Heston in the lead. It's also one of the few mummy films to be set in the present day. This one focuses much more on atmosphere. The story's mummy, Queen Tera, is renamed Queen Kara in this incarnation.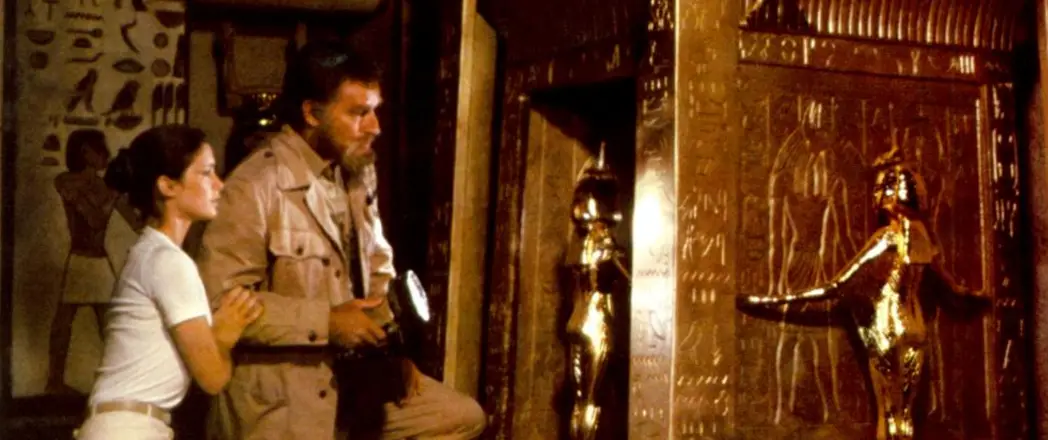 The Tomb
And now it's time to get schlocky. The Tomb is directed by Fred Olen Ray, director of Evil Toons and Hollywood Chainsaw Hookers, famous for causing the director to storm out in the middle of the commentary for Jack-O. The Tomb is ridiculous. But there are a lot of campy, bad, ridiculous mummy movies out there and I wanted to show that female mummies are not immune to that.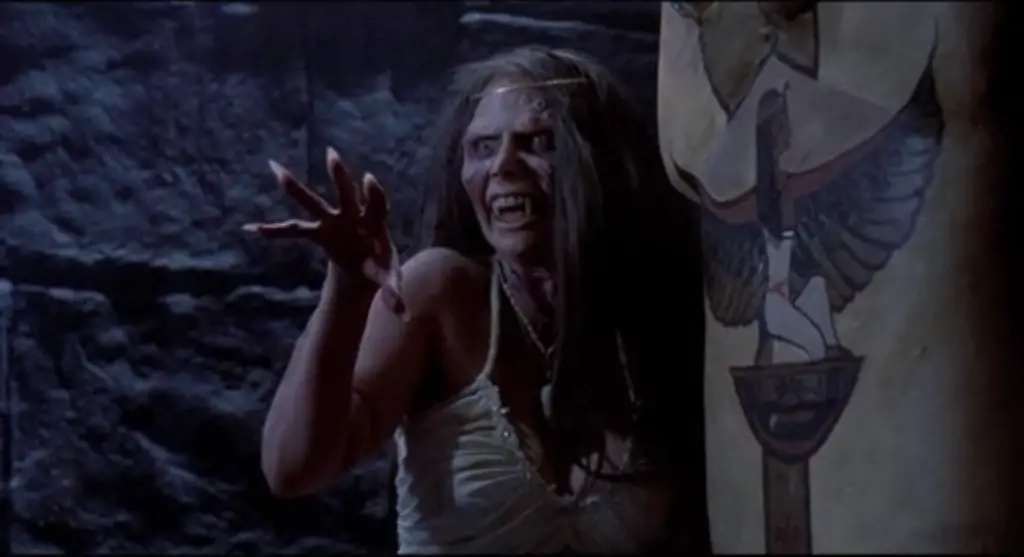 Bram Stoker's Legend of the Mummy
Okay, this one is also not good, but I rented it as a kid and was a huge fan of Bram Stoker's Dracula at the time, and thought this would be an equally excellent follow-up. Used the same font and everything. It was clearly done on purpose, but I still feel bad falling for it, even though I was only nine.
Curse of the Mummy
The first adaptation of Jewel of Seven Stars was a TV production for the BBC's Mystery and Imagination. It was a low budget anthology piece, but actually not that bad and handled the major beats of the story okay. It's mostly just included for the sake of inclusion because it's not that easy to track down.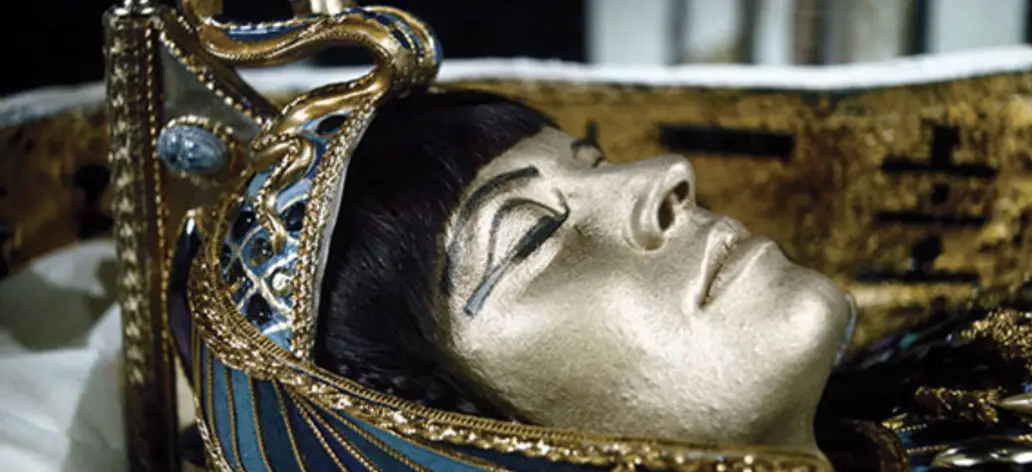 The Mummy Returns
That's right, folks, we had female mummies on screen as recently as the last Mummy series. The Mummy Returns saw Im-ho-tep's long-lost love Anck-su-namun get resurrected as a mummy herself. So, even if the new reboot takes a more action-oriented direction, it's not like we've never seen that before.