Gift Guide is a recurring segment on Wicked Horror where we showcase macabre inspired gift ideas for you or the horror fan in your life. Have an idea for something we should feature on Gift Guide? Let us know in the comments below. On this installment, we show off some super-cute Stranger Things toys you won't be able to leave sitting on your mantle.
Hot on the heels of the Demogorgon collectible figure, the awesome guys over at Super Secret Fun Club have created their very own, limited edition mini-collection of adorable Stranger Things toys.
They were so limited edition, in fact, that they sold out super quick, so all we can do now is drool over the pics and hope they do another run.
Eleven got her very own separate toy, retailing at $40 and complete with "one mini box of Eggos & one 2.5 can of Snack Pack Chocolate Pudding".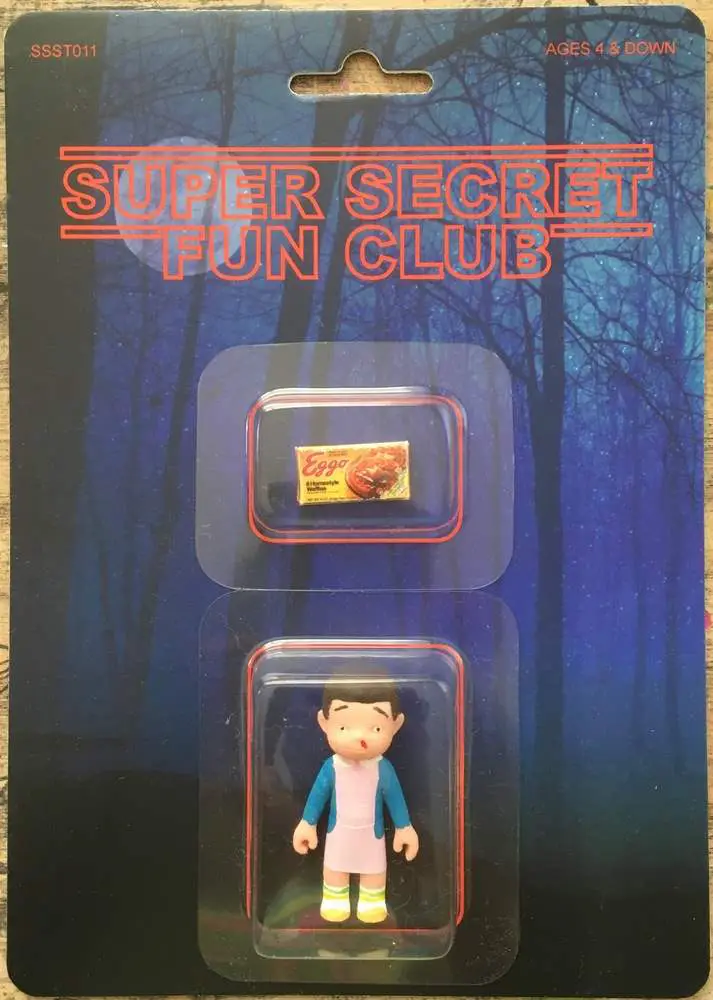 Or, you could purchase the rest of the boys, packaged together with her, for $100, complete with one limited edition mix-tape, as follows:
Mike- Demogorgon, dice, walkie talkie
Eleven- Eggo box
Lucas- Sling shot, walkie talkie
Dustin- Hat, X-men comic #134, snack pack
Will- Xmas lights, black slug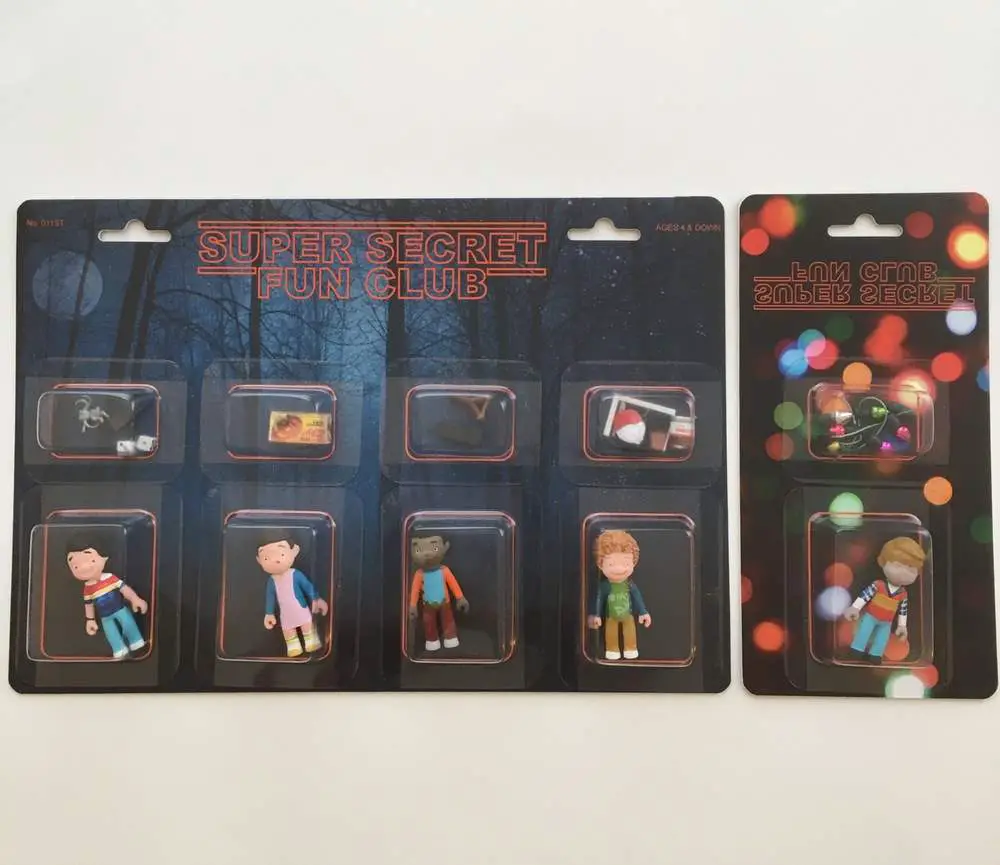 Hopefully Super Secret Fun Club do another round of these toys. Maybe if we all stay fixated on their site it will happen.