Many Netflix users will tell you that UK Netflix pales in comparison to its US counterpart. While British streamers do not get the largest amount of horror to watch, there are still plenty of quality titles waiting to be discovered. Below is a list of horror movies on Netflix you may or may not have seen but definitely should. These are not mainstream scary movies like Scream or Halloween H2O, which can also be found on UK Netflix. The selections below are more underground, independent or under-appreciated horror films that can be seen on UK Netflix.
The films are in no particular order. The trailers are included so share with your friends so you can all get your UK Netflix horror fix! Enjoy!
#25 WOULD YOU RATHER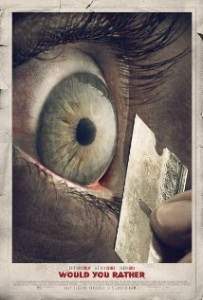 Directed by David Guy Levy and starring Brittany Snow (Prom Night) and Jeffrey Combs (Re-Animator), Would You Rather, tells the story of a young woman desperate to help her ailing brother get the treatment he needs. At an offer that sounds too good to turn down, the woman unknowingly agrees to compete in a deadly game hosted by a sadistic aristocrat.
#24 GRABBERS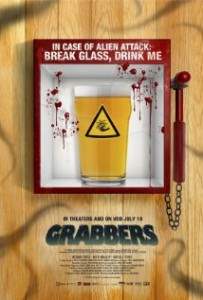 For a scarily fun time give Grabbers a go. Directed by Jon Wright and starring Richard Coyle (Prince of Persia: The Sands of Time) and Ruth Bradley (In Her Skin), Grabbers, shows Ireland being invaded by bloodsucking aliens. It seems the only way to survive is to get drunk. The beers are on us, then!
#23 YOU'RE NEXT
Directed by VHS Segment Director Adam Wingard, You're Next, sees the Davison family coming under attack. During an anniversary getaway, a gang of mysterious killers begin to target the family one by one. Unfortunately for the killers, one of the victims harbors a secret talent for fighting back. Starring bad ass Sharni Vinson (Home and Away) and triple threat Joe Swanberg (The Sacrament), You're Next, has plenty of tense moments. The film has a loyal cult following but didn't really catch on during its theatrical run.
#22 THE DORM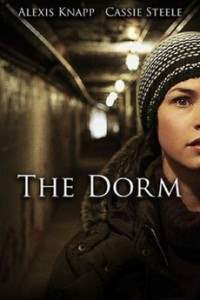 Directed by Rachel Talalay, The Dorm, is a psychological horror that revolves around an awkward college freshman, Vivian (Cassie Steele), who struggles with major self-esteem issues. At the hands of her new dorm mates, Vivian undergoes a transformation into a flawless and seductive beauty.
#21 UNREST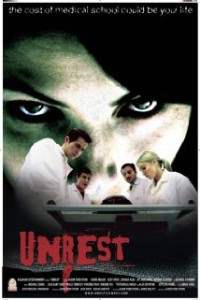 Unrest tells the story of a young pathology med student, Alison Blanchard (Corri English of Holliston), who suspects that the spirit of a dead cadaver in the hospital morgue where she works is killing off all those who handle or desecrate the body. Directed by Jason Todd Ipson and also starring Joshua Alba (Alpha Dog).
#20 HORSEMEN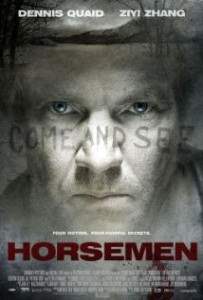 Directed by Jonas Akerlund, Horsemen, follows recently widowed detective Aidan Breslin (Dennis Quaid- Vantage Point) still grieving over his wife's death. After taking on a new case assigned to him, Aidan discovers a shocking connection between a serial killing spree and the Four Horsemen of the Apocalypse.
#19 SPLINTER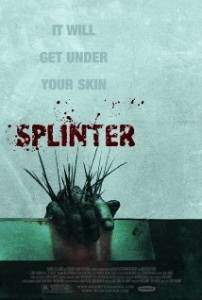 Trapped in an isolated gas station by a voracious parasite that transforms its still living victims into deadly hosts, Splinter sees a young couple and an escaped convict banding together in order to survive this primal terror. Directed by Toby Wilkins and starring Shea Whigham (American Hustle).
#16 Teeth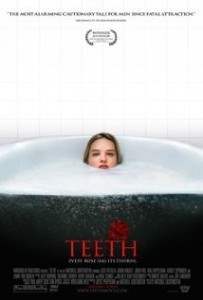 Still a stranger to her own body, quiet high school student Dawn soon discovers she has a physical advantage when she becomes the object of male violence. Starring Jess Weixler (The Good Wife TV Series) and directed by Mitchell Lichtenstein.
CLICK HERE FOR THE NEXT PAGE OF HORROR FILMS ON NETFLIX YOU SHOULD SEE