The Art of Rick and Morty is delightful art compilation of character designs, environments, sci-fi props and much more from the hit show, with the added bonus of being guided through the collection by the main characters. Rick and Morty is known for being a wacky science-fiction animated series that has been a smash hit ever since its first season was released in December 2013. With the third season currently underway, The Art of Rick and Morty cannot come at a better time for those who have obsessed over the show since the beginning, as well as those who were being begged by their nerdier friends to give it a try.
The Art of Rick and Morty is presented by the brilliant team that execute the character designs and, throughout the book, they disclose various behind the scenes tidbits in the signature delivery of the show. For instance, when discussing the origins of genius/mad-man/grandpa Rick, there bold print is use that is supposed to be read as the character speaking directly to you. Underneath the text, regular text presents trivia about designs, inspirations, etc. For fans of the show, this adds an extra element of fun in The Art of Rick and Morty because knowing the characters adds a greater depth of enjoyment while reading.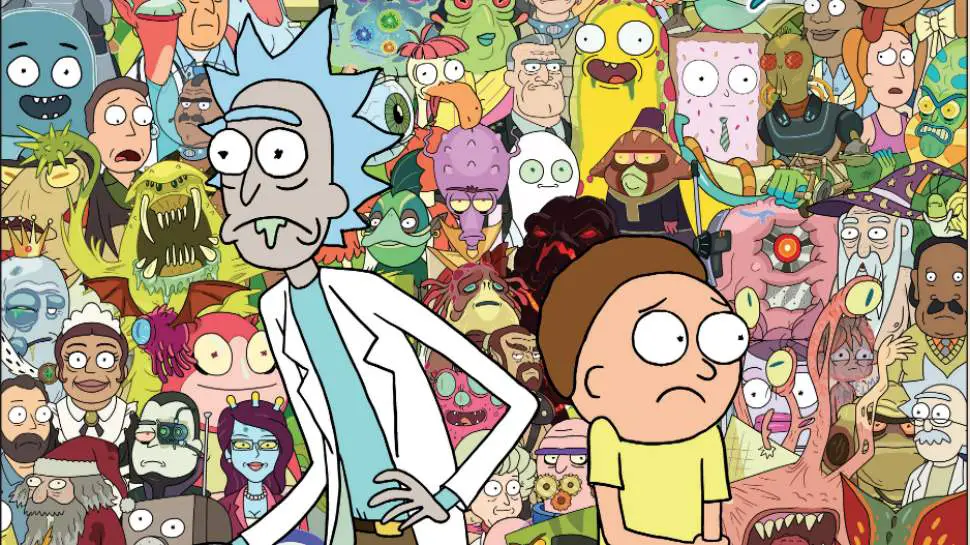 Now, while I am a super fan of Rick and Morty, if you are a horror fan and you have not, for some odd reason, given the show a try I would highly recommend it regardless. It is an animated series, but it is geared for adults and tackles very heavy, extensional themes that are relatable to the typical horror fan's darker sense of humor.
As for The Art of Rick and Morty, I highly recommend this book for hardcore fans and casual fans alike, who are still maybe in the honeymoon phase with the series. This is yet another hardcover Dark Horse Book I will purchase, but that's the way the news goes.
Catch The Art of Rick and Morty when it releases from Dark Horse on September 12, 2017