It was the best kept secret since Blair Witch (a new trend in horror? Let's hope so) as fan-favourite filmmaker Adam Green, at what attendees were told was a special, tenth anniversary screening of his cult slasher Hatchet, revealed Victor Crowley to a world that for the preceding two years didn't even know it was being made. A triumphant moment, for sure, but is the movie actually any good? At Frightfest (also under the guise of an anniversary screening) we soon found out.
First things first, Green himself has espoused (in a lengthy blog post, as well as his intros to the film at both events) that he sees Victor Crowley, the fourth film in the series (NOT a reboot), as a love letter to fallen genre masters George A. Romero and Wes Craven. Romero, in particular, encouraged Green himself to go back to his most popular creation when the writer-director couldn't even bear to look at the statue of Crowley in his office.
As a result, the finished product is presented as 100% for the fans. But, and this is crucial, it isn't fan service. Kicking off in 1964 with a gooey, hilarious re-telling of the Crowley myth, the movie quickly switches gears following a simple title card (eschewing the Hatchet-standard credits sequence scored by a popular metal song) to the present day, where sole survivor Andrew (returning star Parry Shen) has written a book about his harrowing experience.
His intention, in one of the movie's many slyly meta nods, is to profit off the ten year anniversary of the murders. But the response is lukewarm at best, with many people even pointing to him as the real killer ("Murderer!" screams an unidentified worker on a talk show set). Elsewhere, a group of intrepid young filmmakers led by Katie Booth's Chloe wants to give Andrew their script and, they hope, twist his arm to appear in their movie about the events.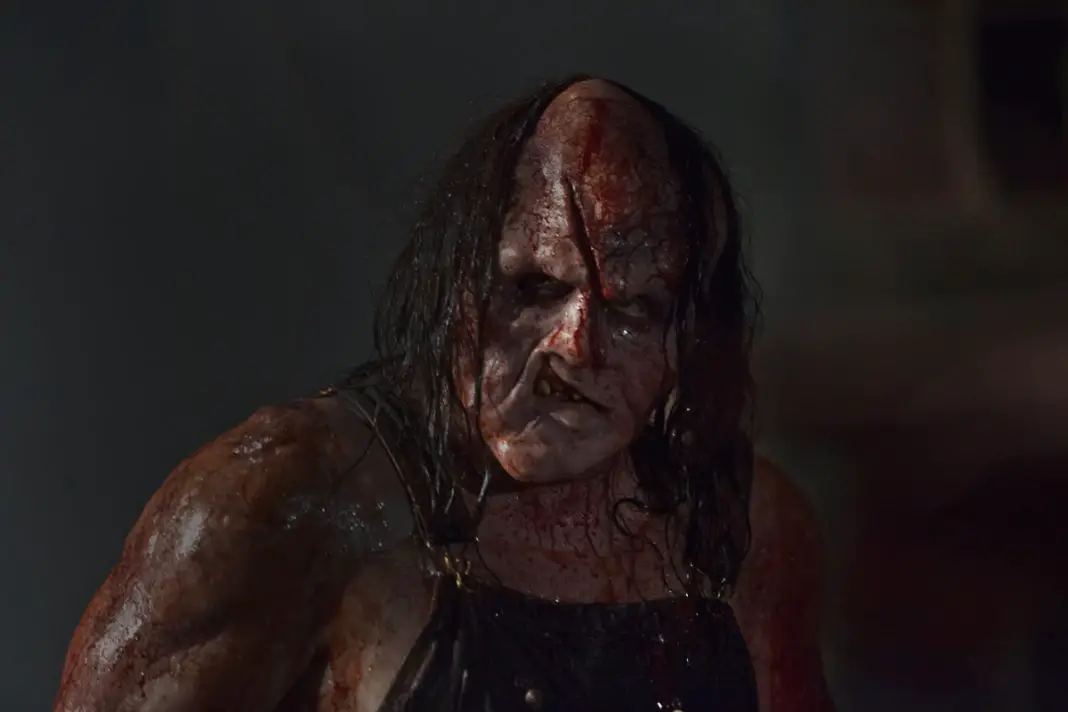 It's a neat little setup that establishes two very different sets of groups for Crowley to slaughter. Green's cast of colourful characters (which includes Horror Icons Felissa Rose and Tiffany Sheppis, as well as
Impractical Joker
Brian Quinn) is split into two locations once they descend upon the swamp, presenting a twist on the typical slasher format while also providing more bodies for Crowley to pick off one by one (in impressively unpredictable order).
The legendary Kane Hodder returns as the deformed killer, this time around taking absolutely no prisoners as he adds two-time Michael Myers Tyler Mane to his list of legendary villains he's killed onscreen (that's all of them, in case you're keeping count). Green sees Crowley as an elephant man style character, a sympathetic villain, and although he's vicious, there's a tenderness to Crowley that's mostly down to Hodder's skilled portrayal.
Elsewhere, Quinn plays off his well-established persona (in one of his signature hats!) in an effortless first performance while genre fave Chase Williamson (Beyond The Gates, The Guest) also impresses. The real standout, though, is Laura Ortiz, one of the stars of Green's TV show Holliston. In a very deliberate choice, Green casts Ortiz against type as the bad-ass chick and keeps her front and centre throughout, as she easily overshadows the sappy Chloe.
Ortiz is hilarious, her signature deadpan cutting through the bullshit around her ("I have a dick" she stonewalls a potential paramour). When the body bits start flying, she keeps her cool, remaining the movie's strong core when the gore edges into over the top territory (as is the signature style of the Hatchet movies). As for whether this is Crowley's scariest outing, probably not, but a gnarly doorway jump scare rivals that of even Texas Chainsaw Massacre 2.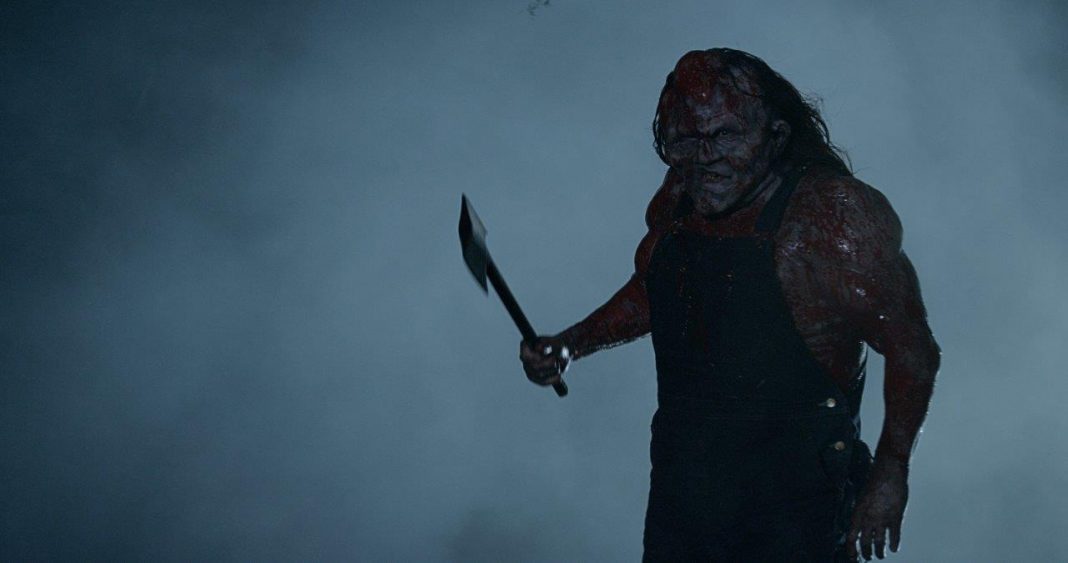 The downed airplane, where much of the movie's action takes place, is a nice touch, too, while Green takes great care to pepper the story with nods to his previous work (there are about ten in the first ten minutes alone) so it still feels like a Hatchet movie. Although it may not be Crowley's scariest outing, this is easiest the funniest flick in the series yet, boasting arguably the best dick joke maybe ever.
It sounds cliché but Victor Crowley is an absolute blast through and through, the kind of movie you'll want to watch again immediately afterwards just to catch everything you may have missed the first time around. The ending is killer, hinting at what delights Hatchet 5 might bring (even if non-enthusiasts likely won't be convinced).
Most of all, though, it's a triumphant, optimistic dedication to Craven and Romero that also stakes a claim for Green as one of the greats of our time (whether he chooses to believe it or not).
WICKED RATING: 9/10
Director(s): Adam Green
Writer(s): Adam Green
Stars: Kane Hodder, Laura Ortiz, Chase Williamson, Parry Shen
Release: October 2017 (TBC), Green is also touring the US with the movie (dates)
Studio/ Production Co: Ariescope
Language: English
Length: 90 minutes (approx.)
Sub-Genre: Slasher