There's never been a better time to get into horror collectibles. The age we live in now is exactly what I dreamed about when I was a kid. We don't just have figures based on Freddy and Jason, we have figures based on their respective designs in every single movie. You have the power to choose whether you want to buy a Jason action figure that looks like Part III or Part VI. There's a figure based on six-year-old Michael Myers. This is all still very much amazing to me.
So at this point it's not just where to get started, but how do you stop? There's so much that you could keep on collecting forever, even if the market suddenly dried up. You could make a full-time hobby out of simply collecting toys based on Freddy Krueger and the Nightmare on Elm Street series.
It can get overwhelming. And that's why we're here to give you a basic guide to how to get started in this world of horror collectibles.
Related: A Beginner's Guide to Collecting Comics
Collect What You Like
This should be obvious, but it is a mistake that a lot of people get themselves into with horror collectibles. With so much out there, with so much investment in collecting in general, it can get easy to fall down the rabbit hole. If you don't like Friday the 13th, maybe don't shell out a few hundred for that Sideshow statue. Maybe don't buy the ReAction figures if you didn't grow up on '80's toys and just think they look terrible. Again, it seems so obvious, but it's still a warranted reminder. Whatever you like, whatever you really want, that's what you should be picking up.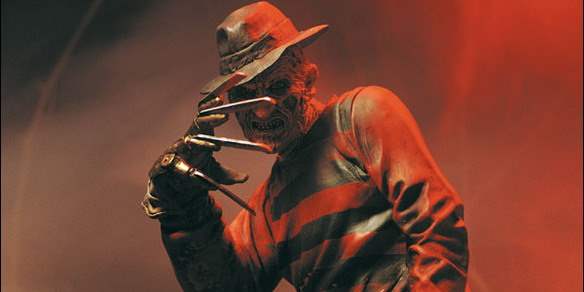 It will be Valuable
When it comes to collecting a lot of things, people are hesitant to get into it because they never know if what they're collecting will actually ever be valuable or not. But I can promise you that the horror figures you're thinking of collecting will be. Why is a Movie Maniacs Jason worth so much when that Spider-Man toy you had as a kid sold for 50 cents? Well, it's because these figures are always made in limited quantity. If you're lucky, you'll see some at Toys 'R Us, but by and large they're made for specialty and comic book shops. And when they run out, they run out. That's why a regular, non-variant Jason or Freddy figure will be $50-60 after only a few years. If you do get your hands on a variant, limited type of figure like the NES Jason, then that price is going to skyrocket.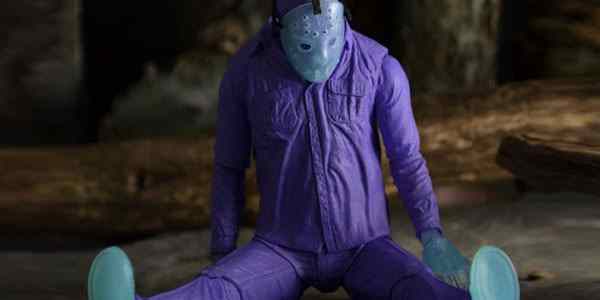 But Some Are More Valuable Than Others
The Puppet Master action figure series really won over collectors in the late '90's. People who had never watched a single one of the movies and had absolutely no context for what they were collecting still wanted to make sure they were getting every different version of Blade and Leech Woman on the shelves. Almost twenty years later, a lot of these toys can still be found for around $15 to $20, which was basically what they cost to begin with. There were dozens of limited variants for these toys, some which go for pretty high prices. They even had a San Diego Comic Con exclusive. These things are limited specifically to Comic Con and usually skyrocket in price. But the Puppet Master SDCC exclusive, which was a "Glow in the Dark Totem" is the chepest you will ever find. I've frequently seen it for under $5 and major toy sites still have it listed because seventeen years later, they still haven't gone out of stock.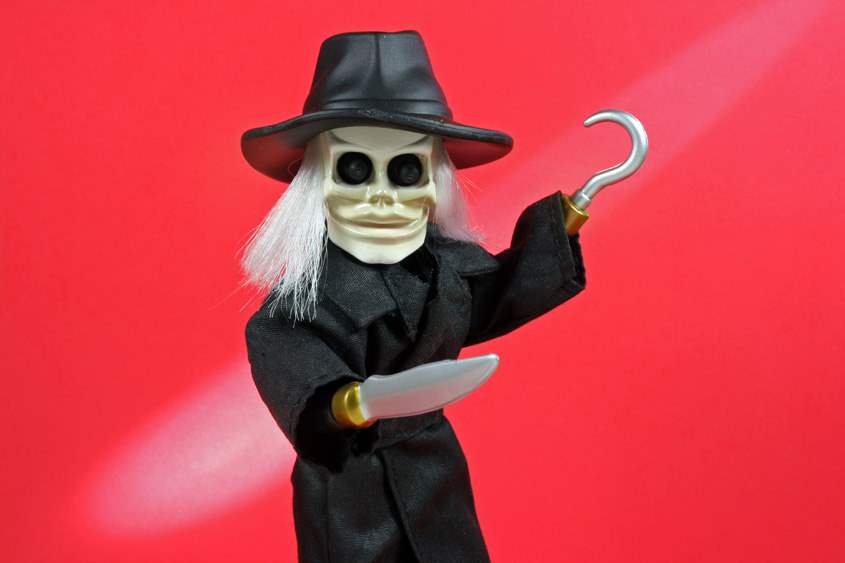 Keep Things Preserved
If you want to be really serious about your collecting, then it's important to keep your figures, statues, etc. stocked in a safe place. You're going to want to keep the boxes in mint condition, I.E. as close to perfect as possible. That's if you're collecting them for display purposes or for reselling them at a later date. If this all just strictly for you, individually, you can do whatever you want with your horror collectibles. It's certainly within your right to play with your toys. But as far as serious collecting goes, the more damage a box or a figure takes, the less valuable it becomes. A simple tear in the box or peeling of the cardboard can decrease the value of something dramatically, so keep an eye out for that.

Have Fun
If you find collecting to be tedious work or—more often—if you find it to be too much of a drain on your bank account, either reevaluate how much you're spending on it or just stop outright. Any hobby can start to feel like a job if you treat it seriously enough. If you notice one day that tracking down that old Candyman figure has stopped becoming a fun treasure hunt and has instead become a point of stress, then just give it a break. Ultimately, as serious as collecting can get, we're talking about toys here. If it's not for the sake of fun than what is it for?