The 1990s were a significantly under-appreciated time period for horror. Although the decade brought us classic titles like Scream, Candyman, and Dead Alive, it is often maligned and looked down upon as drastically inferior to the 1980s in almost every way. While it would be nearly impossible to outdo the horror output of the 80s, the '90s certainly had some noteworthy offerings. Was Urban Legend among them? Read on for my thoughts on the divisive campus slasher. 
Urban Legend tells the tale of a college campus plagued by a rash of nasty deaths that appear to be inspired by a variety of urban myths. Could it be a series of strange coincidences or is a crazed and cold blooded killer on the loose? 
Released in a post-Scream era, Urban Legend had big shoes to fill. And while it certainly didn't outdo the gold standard of '90s slasher cinema, it shouldn't be dismissed as a throwaway effort, either.
Sure, Urban Legend wasn't Scream. But it wasn't trying to be. It was a fairly straightforward horror film at a time when Wes Craven had effectively reinvented the horror genre. Urban Legend could have attempted to piggyback off the success of Scream by filling its runtime with self referential jokes and horror movie trivia. But, instead, it opted to take many of its cues from the gialli of the '70s and the slasher pics of the '80s. While that was (in my estimate) the right thing to do, it seems that a lot of critics (the film sits at an abysmal 19% on Rotten Tomatoes as of this posting) and even quite a few horror fans were expecting something different than what they got. If you are among the film's detractors, then allow me to encourage you to give it a second look. 
Also See: Seven Urban Myths That Still Haven't Gotten Their Cinematic Due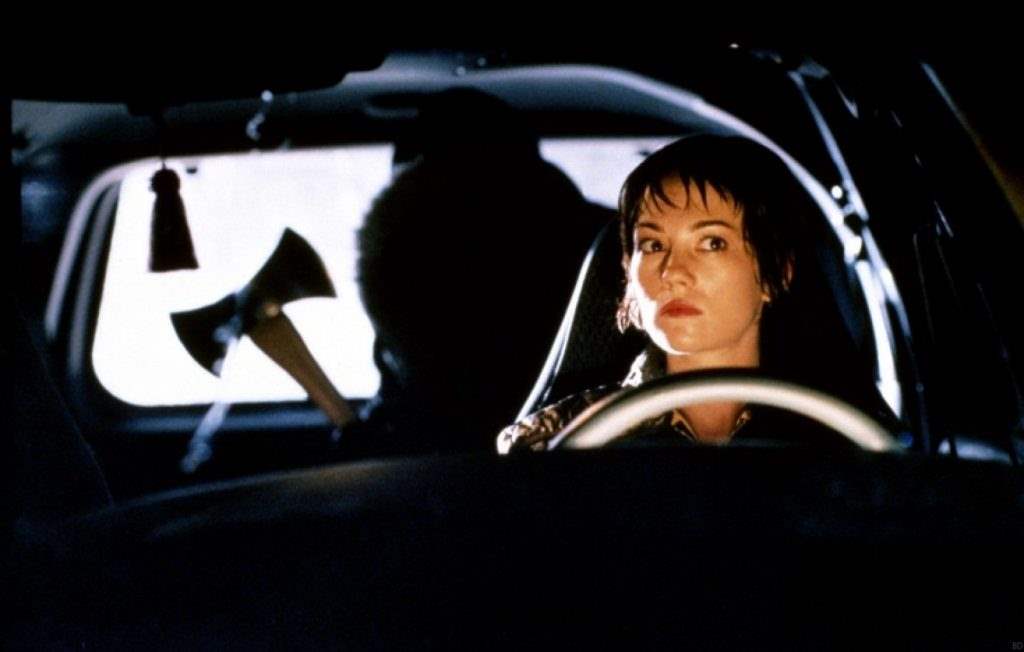 Urban Legend delivers on scares and offers a whodunnit storyline that keeps the viewer guessing right up until the end. The film has a giallo-esque quality to it that sees multiple redirects and red herrings introduced to deflect suspicion from the true killer. Not to mention, the killer wears black gloves. And in true giallo fashion, lead character Natalie's initial assertion that a murder has taken place is dismissed by the police and she finds herself playing amateur sleuth to investigate the death of a friend. 
Urban Legend features a cast of talented up-and-comers, including future Oscar winner, Jared Leto, former Noxzema Girl, Rebecca Gayheart, and Christmas TV Movie Queen Alicia Witt as Natalie. But perhaps even more impressive than the core cast was the roster of cameos and supporting roles featuring famous faces from genre film. We see the great Brad Dourif as a gas station attendant, Robert Englund as a professor of American Folklore, and Danielle Harris as Natalie's roommate. And speaking of genre film royalty, Loretta Devine's character is a huge fan of Foxy Brown. 
The film delivers just the right amount of gore. Plenty of stage blood flies but the production never dips into excess. There are some truly inventive and even horrifying death scenes. And the fact that the deaths are based around urban legends adds an extra sense of panache and also ups the terror quotient. Seeing the campfire lore you grew up fearing come to life is rather unsettling (in the best possible way). 
Urban Legend isn't without its faults. It's about ten minutes too long for what it is. And some of the performances are a little hammy. [Spoiler Alert for a 21-year old movie]. Rebecca Gayheart starts chewing the scenery like it's a stick of Carefree Gum after revealing that she's the killer. And Tara Reid turns in a very Tara Reid performance. But, if you can overlook the film's shortcomings, Urban Legend is a fun nod to the gialli and slasher films of the '70s and '80s. It respects and admires its predecessors and never takes itself too seriously. You could do much worse. However, the less said about the two misguided sequels, the better.