With less than a month to go until Frightfest takes over the Vue in Shepherds Bush, Joey Keogh takes a look at some of the most anticipated movies on this year's jam-packed schedule. This week, it's Sadako Vs Kayako.

When The Woods, which we now know is actually a sequel to The Blair Witch Project simply entitled Blair Witch, mysteriously dropped out of Frightfest 2016, fans were understandably gutted. Here was one of the biggest, and most highly-anticipated, features of the festival and we weren't going to get to see it after all.
Thankfully, the organisers still had a few tricks up their sleeves and a replacement was announced pretty much immediately, in the form of Sadako Vs Kayako. As the title suggests, this J-horror smack-down sees the malevolent spirits, from Ju-On and Ringu respectively, take each other on in gloriously spooky fashion.
Its inclusion on this year's Frightfest lineup is a major coup, as the flick doesn't even have a Stateside, or indeed a UK/European, release date, yet. Directed by Koji Shiraishi (Grotesque) and starring TV favourite Mizuki Yamamoto, it hit theaters in Japan on June 18th of this year.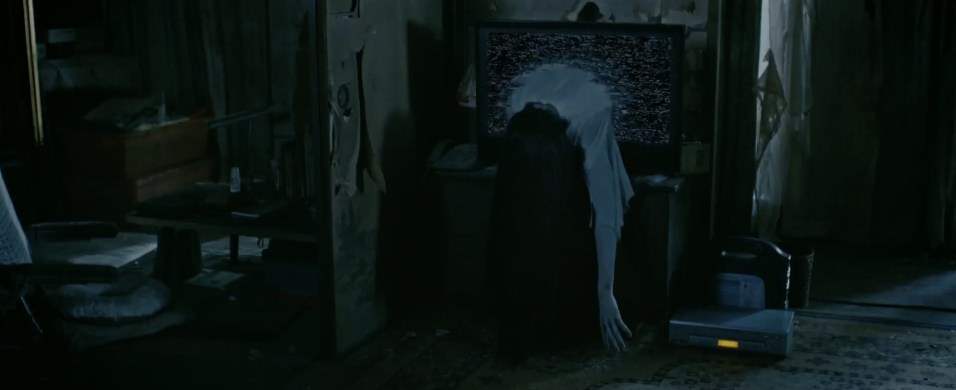 Sadako Vs Kayako
was devised after a particularly crafty April Fool's Day joke went viral. The flick sees the titular spirits going head-to-head after their stories become entangled thanks to Yamamoto's character. Sam Raimi has his own re-imagining of
Ju-On
on the way shortly, along with further Japanese sequel
Ju-On: The Final
.
Aside from being one of the most successful horror films of all time, The Ring is big business right now, with Paramount recently revealing their plans to make further sequels to the J-horror crossover hit an annual Halloween tradition. But it's safe to say Sadako Vs Kayako has fans salivating more than yet another reboot.
Early reviews have been mostly positive, with Bloody Disgusting calling the movie "a love letter to J-horror" with "a horrifying, jaw-dropping climax that filled the crowded Tokyo movie theatre with audible delight" – a description that is sure to fill potential Frightfest audiences with joy.
Check out the atmospheric trailer for yourself below, and let us know whether you think Sadako Vs Kayako will be up there with the best head-to-head monster movies, or if it's another Freddy Vs Jason waiting to happen.
Sadako Vs Kayako plays the Frightfest Main Screens on Saturday, 27th August. Any single tickets that are left over can be bought direct  from the site.  Frightfest 2016 takes place from August 25th – 29th at the Vue cinema, Shepherds Bush, London. Wicked Horror will be there to bring you all the need-to-know reviews, news and interviews direct from the festival.