If the premise for, Kids vs Aliens, sounds familiar, that might be because it is based on Jason Eisener's original short, Slumber Party Alien Abduction, which was featured in the anthology film V/H/S/2. Now, ten-years later, fans get to see how the story unfolds. The official synopsis being: All Gary wants is to make awesome home movies with his best buds. All his older sister Samantha wants is to hang with the cool kids. When their parents head out of town one Halloween weekend, an all-time rager of a teen house party turns to terror when aliens attack, forcing the siblings to band together to survive the night.
One of the creative talents on hand to bring the feature to life was composer Andrew Gordon Macpherson, whom has previously collaborated with Eisener on Crave's Dark Side of the Ring. Hear what Andrew has to say about his work on the alien invasion flick below.
Wicked Horror: At what point were you brought onto Kids vs. Aliens? Did you begin after the film had already been shot or during production?
Andrew Gordon Macpherson: I was finishing (director Jason Eisener's TV series) Dark Side of the Ring, season 3 and Jason sent me the Kids Vs Aliens script. It was super exciting and so I wrote some demos right away, which he later played on set to help establish the tone. I don't usually recommend this because I think the edited film usually wants something different than the script, but some of it worked!  I didn't really start working with the picture until almost 8-months later when the editing was locked. 
Wicked Horror: The opening boat sequence is really amplified by the music. Almost Pirates of the Caribbean like. Did you get any inspiration from that movie for this scene?
Andrew Gordon Macpherson: I've never seen it! I come from Nova Scotia (where the movie was filmed) and there's a lot of regional music from there that is either Celtic or otherwise inspired by the sea. I just tried to make something that was a little bit sea shanty, a little bit sci-fi, a little bit horror, and a little bit Spielberg I guess. But no, I've not watched any of the Pirates movies.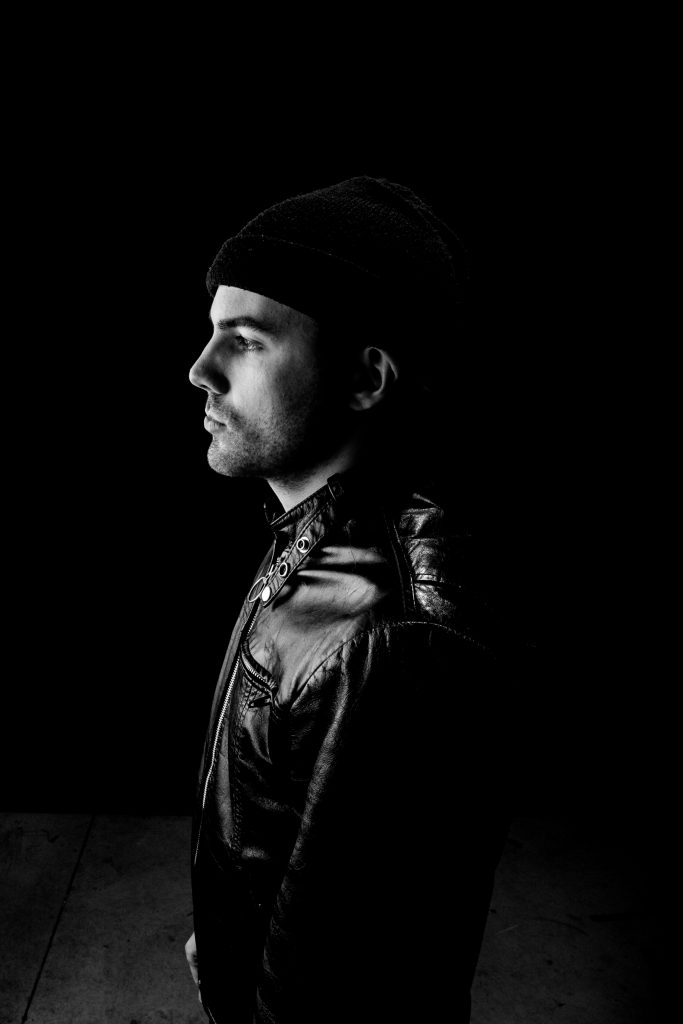 Wicked Horror: Were there any cues that didn't make it into the picture lock. If so, what were those like?
Andrew Gordon Macpherson: There were cues I wrote that Jason moved, which worked really well. He's done that a lot on Dark Side of the Ring and always really surprises me how well it can work. There was an alternate version of the Slime Room music that was sort of a limping troll march haha. It's a lot of low brass doing an evil oompah rhythm. It felt very "slime-y", but Jason swapped in another demo that I wrote for the moment when the ship comes out of the water and it worked amazingly. So we built on that!
Wicked Horror: Did you score the film in chronological order? Or compose the big scenes at the end, after you were fully emersed in the project?
Andrew Gordon Macpherson: I write a lot of piano sketches, roughly in chronological order. Usually, I like to work chronologically because then the process of writing the movie gets exponentially faster (because you can build on what you've previously designed). On this one, we had a live orchestra recording remotely, so we had to get those written first, so that the orchestration/notation could be ready in time for the recording date. So once they were done, I went back and finished writing the cues in the first half of the movie that were mainly synth-based and instruments I played at my studio. 
Wicked Horror: Was there ever a time in Kids vs. Aliens when you thought, less is more and decided to scale the music back?
Andrew Gordon Macpherson: The film is quite bombastic and energetic, so there was not a lot of space for subtly. I'm always trying to "trim the hedges" of focus so that the most potent musical idea gets as much power in the mix as possible. Kids vs. Aliens was a movie that demanded the full orchestra, all the synths, all the drums and all the noise!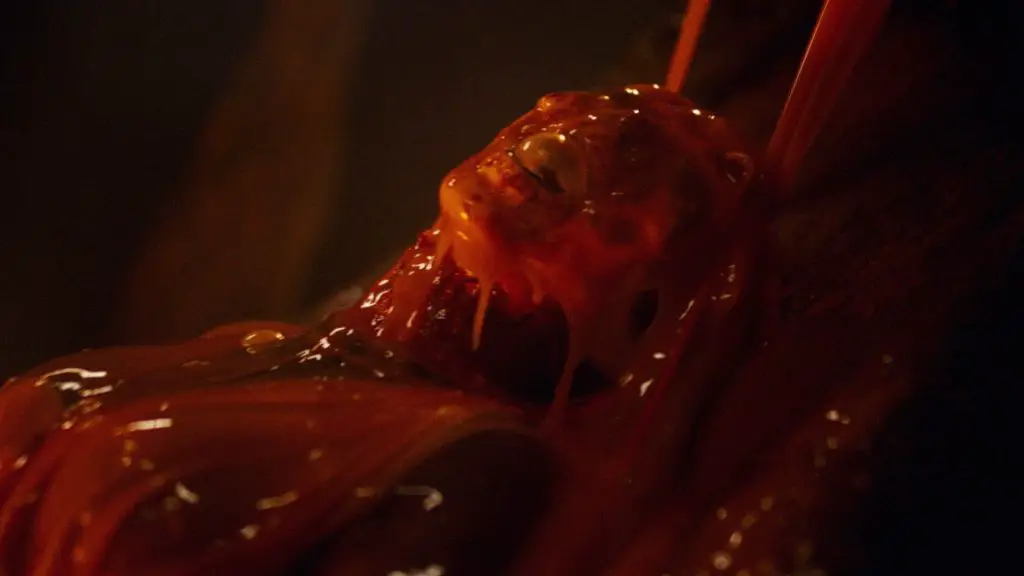 Wicked Horror: Kids vs. Aliens is a mix between sci-fi and horror. Why did you decide to lean into more sci-fi sounds, instead of typical horror?
Andrew Gordon Macpherson: I think I was trying to go more horror to be honest, but I do use a lot of classic synthesizer sounds which I suppose is more of a touchstone of sci-fi. That's just where Jason and I find a lot of inspiration and impact.  We did try to utilize the orchestra both for classic horror dissonance and texture as well as those moments of awe and "other-worldliness" that is in classic sci-fi films. 
Wicked Horror: When the aliens first appear at the party and the bright lights shine through the windows, did you come up with the loud gong-like sounds or was that the sound designer? If so, what instruments were those?
Andrew Gordon Macpherson: It ended up being sound design and I just tried to write "around" it so that it would be the most powerful in the audio track whenever it plays. I did design some stuff with Jason early on. He had an interesting reference of a guy playing this huge conch shell at an indoor pool. I tried to mimic that a bit with friction mallets on various drumheads and brass instruments and synth sounds I designed, but ultimately, we gave that to the sound design team. 
Wicked Horror: Can you talk about the end credit music. Why did you go down this fast, upbeat route, instead of another direction?
Andrew Gordon Macpherson: I don't want to spoil it, but the events of the ending felt like they indicate sort of a different world than the rest of the film. So it was a bit of a style change that incorporated altered versions of the main themes, but also hopefully makes the audience want to pump their fist on the way out of the theater. 
Wicked Horror: If you could go back and do anything different with your Kids vs. Aliens score, would you?
Andrew Gordon Macpherson: Not a thing. We worked really hard to try and make it PERFECT and I'm super proud of it!