Wicked Horror sat down to chat with horror legend Sid Haig about his upcoming film Bone Tomahawk. The movie is a horror western with an impressive cast, including Kurt Russell, Patrick Wilson, Matthew Fox and Richard Jenkins. It's one that fans have been waiting to see for some time. Haig himself is a legend within the genre. He's been acting since the 60's, has worked with directors from Jack Hill, to George Lucas to Quentin Tarantino and Rob Zombie. We talked about everything from his work in the movie, why the western is coming back, why he left acting and what got him back into it. 
We talked first about what piqued his interest in the project in particular. "Well, I read the script," he said. "And it was a great script, with a great director and a really great cast involved."
The cast, along with the locations, give the feeling of a big budget Western, even though the film cost quite a bit less than the likes of recent hits like True Grit and Django Unchained. For quite some time in Hollywood, the Western was perceived to be dead, but with the help of filmmakers like Tarantino, the Coen Brothers and now S. Craig Zahler, it's alive and kicking. On why the Western went away, Haig notes, "They were very expensive to make… those locations and those horses, they all cost money," but notes that part of the way to avoid those problems is to think around those costs. "If you notice, this movie, we only have four horses through the entire thing."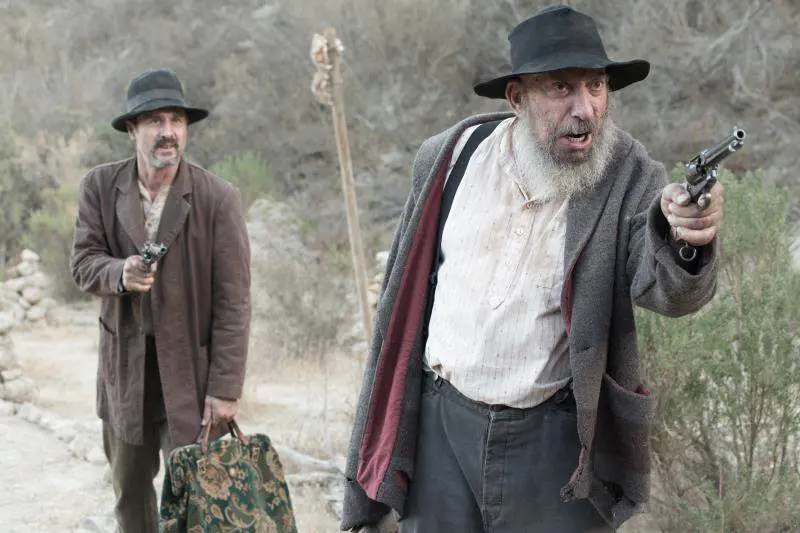 Haig shares most of his screen time with another well known genre actor, David Arquette. They have an interesting dynamic, and it almost makes it seem like they really developed their characters together, but Haig says that was not the case. "Nope," he says, insisting that with the schedule and the money, there simply wasn't time. "But he's like me, he's a very instinctual actor."
Haig had left the industry in 1992, feeling that he was simply getting nothing but TV work where he would play the same kind of character over and over, something he was no longer interested in doing. He was offered the chance to return for Pulp Fiction, but noted that on paper, it looked like the same kind of work that led him to leave the industry in the first place. "It was four locations in one day," Haig says. "And nobody told me that Quentin just shoots until he gets what he wants. Nobody told me that." So he turned down the role of Marcellus Wallace, which eventually went to Ving Rhames.
Yet it was also Tarantino that got him back into acting in 1997 with Jackie Brown. "How he got my home phone number, to this day I do not know, but I guess when you're Quentin Tarantino you're like the CIA," Haig laughs and adds, "He said, 'I've got this part, I wrote it for you, and you're going to do it and that's it.'"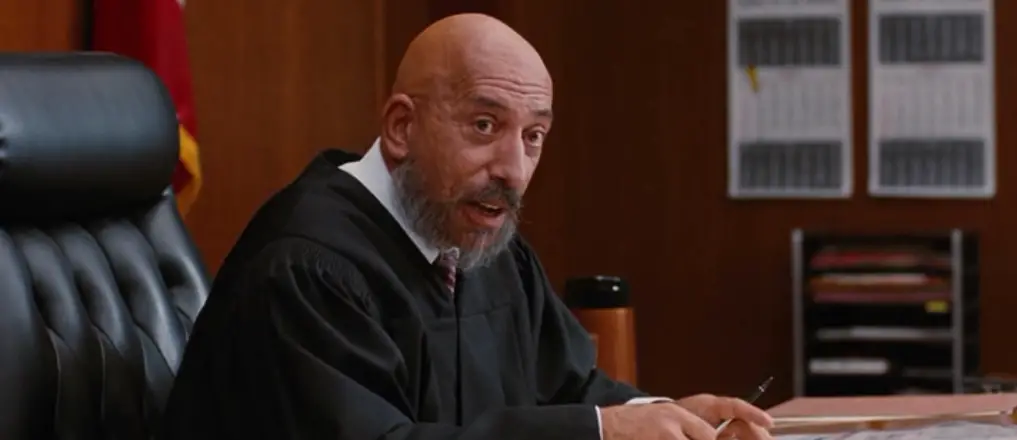 On Jackie Brown, he was reunited with his 70's costar Pam Grier, who he says "Had no idea I was going to be in the movie. And there I am, the judge, just the guy in the black dress and she sees me and goes 'Sid!'" He notes that his role in Jackie Brown "wasn't the largest part" but that "it was fun" and got him back into the acting realm.
Directly after Jackie Brown, Haig went on to do House of 1,000 Corpses which was filmed in 1999 but not released until 2003. The role of Captain Spaulding won Haig acclaim from fans and critics alike and also gained him a new legion of fans that he hadn't seen in all his time in the industry. "It took me by surprise," he says, but notes that the character has really seemed to resonate with people, even over a decade after the film's release. "People come up to me and they tell me that Spaulding is someone that they can kind of wish they could be," adding, "other than the killing, of course. He's just someone who does not give a f**k about what anybody thinks." Haig also notes that "In that first movie, he's really just defending himself. These guys come in, they try to rob him" and that Spaulding is just taking care of himself defending his territory.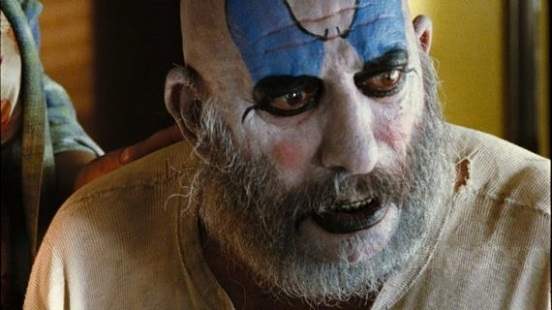 Given that Haig has met with Alfred Hitchcock, worked with directors like Jack Hill, Tarantino and so many others, it really raises the bar pretty high as to the caliber of people he's worked with in this industry. So what impresses him in a director now? "A director who can also write a good script. Who knows what they're doing," adding that a lot of directors, especially on the indie level, don't always have a game plan  and "are just flying by the seat of their pants." Zahler, luckily, falls into the former category, as Haig notes he wrote "a really great script" which was all it took for him to know he wanted to be a part of this project.
Bone Tomahawk opens in limited theatrical release on October 23rd.