New on Netflix is a weekly feature appearing every Friday, listing all of the week's newest additions to everyone's favorite streaming service–and just in time for the weekend!  So pop some popcorn, crack open a few beers, dim the lights, and kill a few hours in Wicked Horror style.
This week's edition of New on Netflix comes at the start of a new month, meaning that a whole slew of fresh titles have been added to the service.  Action, fantasy, comic book, horror—there's a heck of a lot to choose from.  For the sake of brevity, we've narrowed it down to the most promising titles that you should add to your queue.
Oculus (2013)
"Now young adults, siblings Tim and Kaylie are still trying to recover from — and get to the bottom of — their parents' deaths more than a decade ago. Tim is skeptical, but Kaylie believes an antique mirror is to blame, and sets out to prove it." – Based on a short film from director Mike Flanagan, Oculus has critics divided, but what else is new?  If you're in the mood to watch a movie about a haunted mirror, you're probably better off watching this than Amityville: A New Generation.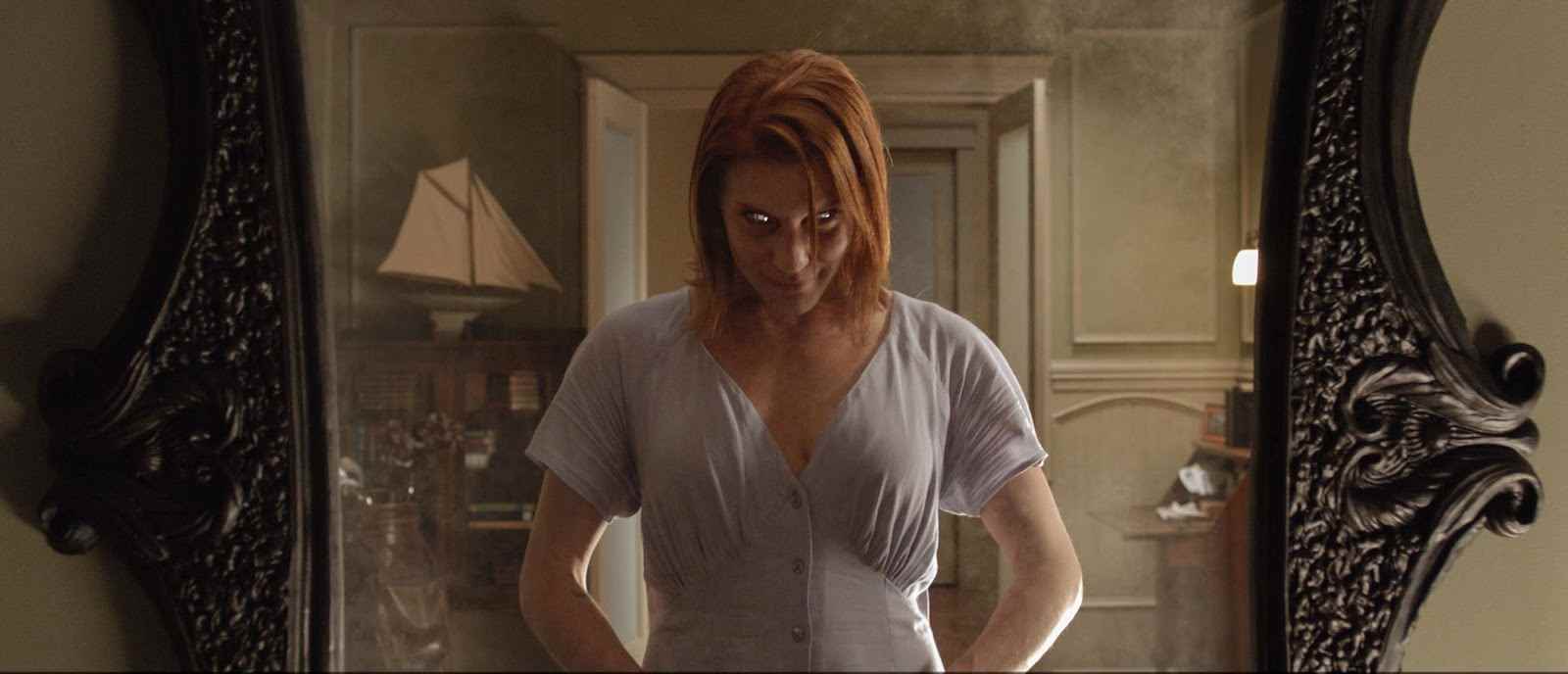 2 Days in the Valley (1996)
"The lives of several strange characters intersect in John Herzfeld's quirky crime comedy. A depressed has-been director (Paul Mazursky), an arrogant art dealer and his long-suffering assistant, a loser hit man (Danny Aiello), a cold assassin (James Spader) and his girlfriend (Charlize Theron), all with several cops (Keith Carradine, Eric Stoltz and Jeff Daniels) in their pursuit, get tangled up in a murderous insurance scam." – This movie often gets lumped in with the wave of "cool crime" flicks that came in the wake of Pulp Fiction, and probably rightly so.  Enough time has passed now, though, that it can be judged of its own merits, for better or for worse.  And come on…you know James Spader's character is pretty damn creepy.
"During the Vietnam War, Capt. Willard is sent to Cambodia on a top-secret mission, where he journeys upriver in search of the mysterious Col. Kurtz. His instructions: terminate Kurtz, who's gone completely insane." – If you haven't seen Francis Ford Coppola's infamous war epic, I can't imagine what you've been doing with your life up to this point.  Marlon Brando, Martin Sheen, Robert Duvall, and the Vietnam War.  'Nuff said.  The Redux version is also available.
"The top-grossing film of 1995, director Joel Schumacher's interpretation of Batman has new villains and a new sidekick as millionaire Bruce Wayne (Val Kilmer) goes up against psychotic Two-Face (Tommy Lee Jones) and the Riddler (Jim Carrey), who have nefarious plans for Gotham City. Joined by Robin (Chris O'Donnell), who wants revenge on Two-Face, Batman pursues the baddies while being seduced by Dr. Chase Meridian (Nicole Kidman)." – Ok, so this is where the franchise began taking a real nosedive, but maybe you've already watched Batman and Batman Returns (both also available to stream), and are really curious to see what happens next.  Or better yet, show it to a younger generation who has only seen Nolan's version of the character and watch their faces melt.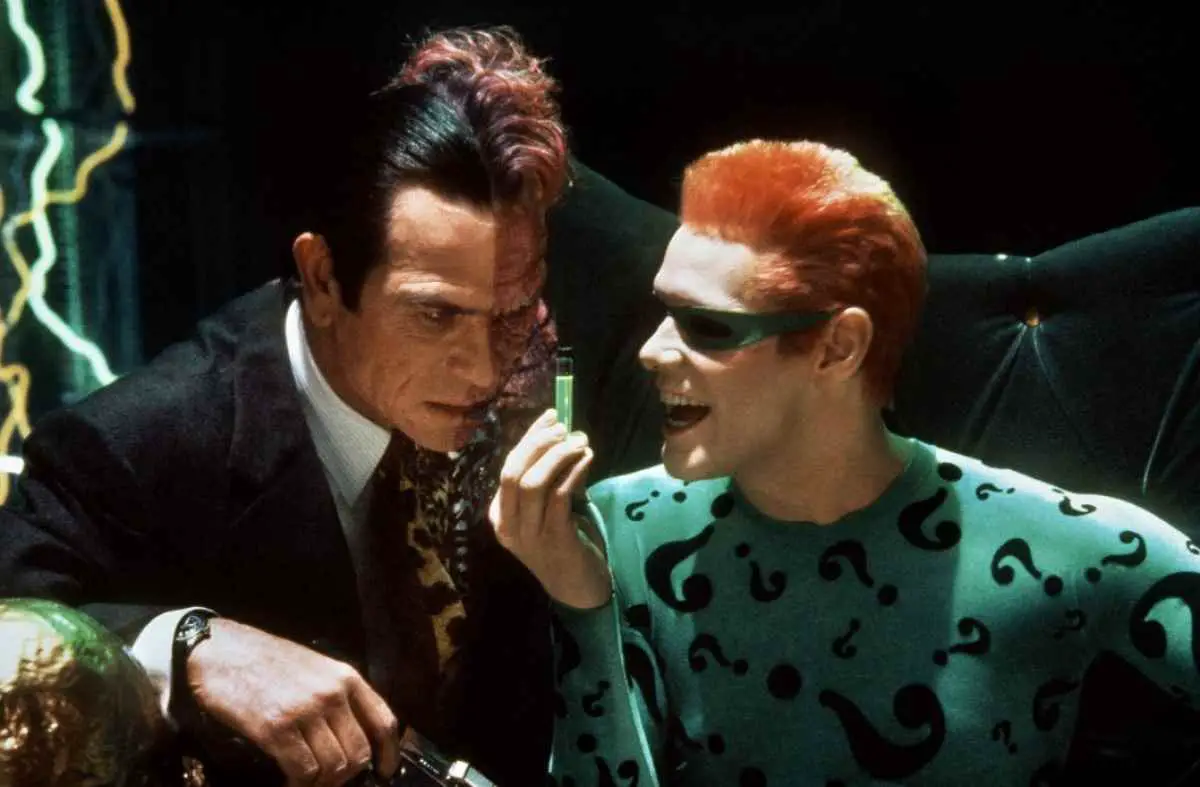 Black Mirror, Seasons 1 & 2 (2011)
"This sci-fi anthology series in the vein of The Twilight Zone reflects on the darker side of technology and human nature." – Any films or television shows that revolve around technology have a rather short shelf-life, as they come across as dated in no time at all, so you better watch these quick.  Plus, with only three episodes airing per season, it shouldn't take you long to make way your way through them.  Robert Downy, Jr. has recently optioned the rights to turn the episode "The Entire History of You" into a feature film, so here's your chance to see the future before it happens.
"Regina has moved into a foreboding house in the country, dragged there by her well-meaning mother and father. But their parental wisdom may not be enough, as the home's dark past begins to haunt them and the entire family is put into peril." – This film has pretty much been panned by viewers since its initial release in theaters, but it should be noted that was a butchered, heavily-edited cut made to get a PG-13 rating.  For what it's worth, the version that is streaming is the uncensored, unrated version running 102 minutes.
"When exhausted pop singer Vicki Robbins heads to a far-flung isle for some rest and relaxation, she discovers that the resident apiarist is harboring a secret: a deliberately bred strain of killer bees."  This honestly isn't a very highly regarded film, but Robert Bloch worked on the script and it was directed by Freddie Francis—both of whom have many genre credits to their name—so classic horror fans may want to give it a watch.
"A neurotic Beverly Hills dentist exacts revenge on his cheating wife by "accidentally" performing oral surgery on her during a routine cleaning. Not content to stop there, the doc proceeds taking out his frustration on his unsuspecting patients."  Move over, Dr. Giggles.  This horror film is directed by Brian Yuzna and written by Stuart Gordon, starring Corbin Bernsen and Ken Foree.  The Dentist 2: Brace Yourself (a clever title if I've ever heard one) is available, as well.
"Twenty years after several mysterious deaths shut it down, Camp Crystal Lake reopens — but the place clearly hasn't shaken its "death curse," as a deranged killer terrorizes the teen counselors in this original version of the classic slasher flick. Gruesome makeup and effects, a nubile cast (including a young Kevin Bacon) and an iconic villain make this horror film a genre-defining classic for the ages." – Honestly, if more needs to be said about this franchise, you're probably on the wrong website.  Parts 2 – 8 are also available.
"Venturing deep into the woods to act out a medieval fantasy scenario, three friends forsake their imaginary roles when they face a real-life struggle for survival after inadvertently conjuring an evil succubus." – It's Joe Lynch and LARPing, with a side of Summer Glau.  You know you want to watch it.
Nightbreed: the Director's Cut (1990)
"Believing that he's a serial killer, a troubled young man is drawn to an old cemetery where a variety of monsters are hiding from humanity." – Written and directed by Clive Barker, this adaptation of his novella Cabal is a fan favorite, but if you've only seen the heavily-cut theatrical version, you've only seen half of the story.
"Robert (Gregory Peck) and Katherine (Lee Remick) Thorn raise a boy, Damien (Harvey Stephens), in place of their stillborn infant, and all is well until it is foretold that Damien is the spawn of the devil. Soon, Robert is pitted against the forces of Hell and must make a fateful decision. Richard Donner directs; Billie Whitelaw, David Warner, Patrick Troughton and Martin Benson co-star in this classic scary tale." – This classic tale of the antichrist should be on everyone's watchlist, whether you've already seen it or not.  Parts 2 and 3 are also available to stream, but beware of diminishing returns.
"A Japanese actress (Yûka) comes face to face with a slew of restless spirits when she signs on to star in a horror film — the true story of a crazed professor's murderous rampage that left 11 victims, including his young daughter, in its wake. But the film is being shot at the very site where the grisly killings took place. Takashi Shimizu (The Grudge) directs this darkly mesmerizing tale of crime, punishment and redemption." – If you're still devoted to the J-Horror cause, make sure to check this one off your list.
"Jon Voight and Eric Roberts earned Oscar nods for their portrayals of Manny and Buck, two escapees of an Alaska maximum-security prison who hop aboard a locomotive. When a heart attack fells the engineer, the train careens across the frozen tundra. The fugitives, along with the engineer's assistant (Rebecca De Mornay), are trapped aboard and must reach the emergency fuel cutoff switch in the lead engine — with the prison warden in hot pursuit." – Based on a screenplay by Akira Kurosawa, and featuring Danny Trejo and Tiny Lister in their debut roles…how can you not want to watch?
"Confronted with the potential end of their marriage, Ethan and Sophie take off for a weekend together, hoping to negotiate their future. When they reach their idyllic destination, however, the couple strolls into a bizarre new brand of trouble." – The synopsis and publicity material make this look like just another tired relationship drama, but the truth is that it has its roots in the darker genres.  It's a little left of horror, a little right of sci-fi, but stands somewhere in the middle.