New on Netflix is a weekly feature appearing every Friday, listing all of the week's newest additions to everyone's favorite streaming service–and just in time for the weekend!  So pop some popcorn, crack open a few beers, dim the lights, and kill a few hours in Wicked Horror style.
On the surface, it may have appeared to be a relatively weak stretch as far as additions to Netflix Instant, but if you look a little closer, things definitely could have been worse. Whether your poison of choice is demons, aliens, sex, or humanity, there should be something here to help you fill those lonely hours.
Paranormal Activity: The Marked Ones (2014)
"This spinoff from the spooky "Paranormal Activity" series relates the terrifying ordeal of a Latino family living in Southern California. When assailed by a horde of demons, the family must turn to their faith to escape with their souls intact." – This is the fifth film in the Paranormal Activity franchise, and it attempts to breathe new life into the series by switching the focus to a whole new family, while still tying itself into the previous entries. Is it successful? Opinions are mixed, but kudos to them for trying something new. Both the theatrical and extended versions are available.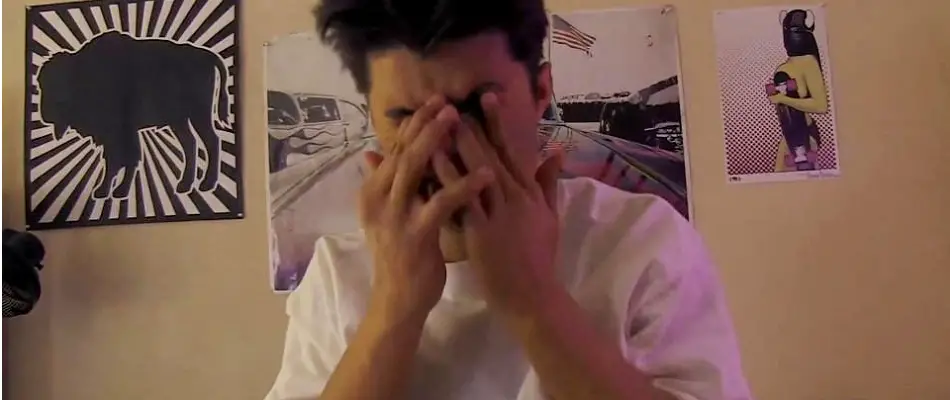 Autumn Blood (2014)
"High in the Mountains, a widowed mother dies, leaving her two children orphaned. Fearing being split up they keep their mother's death a secret. They survive until villagers destroy their innocence when they brutally assault the girl." – Called by some an arthouse take on Straw Dogs, this virtually dialogue-free flick from Austria has proven to be both difficult to watch and challenging to take. It stars Sophie Lowe, who portrayed Alice in the short-lived series Once Upon a Time in Wonderland.
"Keri Russell and Josh Hamilton star in this thriller as a couple who has trouble convincing friends and neighbors that an alien is entering their house each night to terrorize their children. So they take matters into their own hands." – It's Felicity vs. extraterrestrials. What else is there to say?
"With his days as a master porn-film director far behind him, 88-year-old Joseph W. Sarno dreams of putting together one more blue production but discovers that the pornography business has changed mightily in the past 40 years." – Sarno was a pioneer in the sexploitation genre, and that makes him a pioneer in the exploitation genre, which is of interest to most genre fans. His comeback never happened (he died shortly after filming this doc), but the attempt was recorded here for posterity.
"A financially beleaguered couple can't believe their good fortune when they discover a boatload of money in the apartment of a neighbor who was recently murdered. But their luck soon turns dangerously sour." – James Franco and Kate Hudson star in this thriller based on the novel by Travel Channel host and author Marcus Sakey.