New on Netflix is a weekly feature here at Wicked Horror where we take a look at the latest additions to everyone's favorite streaming service. It can be tough sifting through all those horror titles, not really knowing what's worth watching and what isn't. Sometimes, you know exactly what you're looking for, but when you go to watch it the title has already been taken down. Here, we do our best to let you know what's been added and re-added from week to week.
As always, the beginning of the month hits us with a lot of strong material, with some current favorites and old classics alike. Hopefully, this keeps up throughout the month as we build closer and closer to Halloween.
So kick back, relax, make some popcorn or maybe even munch on some candy corn as we bring you what's new on Netflix for the week of September 25.
The Loft
More of a thriller, The Loft stars James Marsden, Karl Urban, Wentworth Miller and centers on a group of people planning to commit some extramarital affairs in an old loft only to find it inhabited by a dead body. With the cast and the tight, constrained premise, this one definitely sound promising and at least worth a watch. It's more morbid and creepy than what would normally be considered an outright horror film though, so keep that in mind.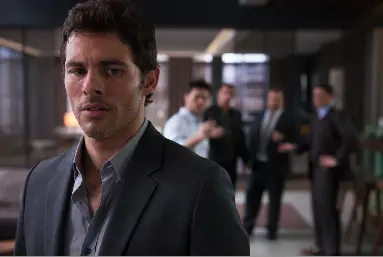 The Walking Dead: Season Five
Although it still doesn't hit for a few more days, people will be pleased to know that the fifth season of the popular zombie show will be dropping on the twenty-seventh. The general consensus seemed to be pretty positive from fans so everyone who's been watching—which is just about everyone at this point—will be happy to see this season finally make it to streaming. Love it or hate it, The Walking Dead is one of the most successful shows in recent years and this one is sure to bring in a lot of viewers.
Oren Peli is still riding the success of his massively influential debut feature Paranormal Activity. While Area 51 isn't quite as compelling or as innovative as that one, it's still a solid effort that definitely caters to the wealth of alien invasion features we've been seeing recently, something that audiences definitely still seem very interested in.