Horror is evolving as a genre. Although your local multiplex is still loaded with the usual contenders, look a bit closer and you'll find the latest drama, thriller, or crime offering is closer to horror than you might expect. In this bi-weekly series, Joey Keogh presents a film not generally classified as horror and argues why it exhibits the qualities of a great flight flick, and therefore deserves the attention of fans as an example of Not Quite Horror. This week, it's Tarantino's masterful debut, Reservoir Dogs.
In the wake of the release of Quentin Tarantino's eighth movie, the genre-bending, super-gory Not Quite Horror western The Hateful Eight, favourable comparisons have been drawn with the filmmaker's remarkable debut, Reservoir Dogs.
A similarly-themed tale of dishonest, back-stabbing, bloodthirsty low-lives holed up in a room together, Tarantino's first film is, by all accounts, a crime caper that demonstrates his now trademark wit, encyclopedic knowledge of pop culture and love of ultra-violence, lengthy swathes of dialogue and colourful, off-kilter characters.
However, Reservoir Dogs isn't just a masterful debut that hints at the greatness to come; it also just so happens to be a masterpiece of Not Quite Horror. In particular, it boasts one of the most cringe-inducing, toe-curlingly memorable instances of torture in a non-horror movie–a moment that has yet to be rivalled, and that has become synonymous with a Seventies-era one hit wonder.
The legendary ear-slicing scene is notable not just for its indisputable connection to Stealers Wheel's "Stuck In The Middle With You" (a song one simply cannot hear without connecting it to this film–a phenomenon that rarely occurs elsewhere) but for the fact the act itself is heard and felt but not actually shown.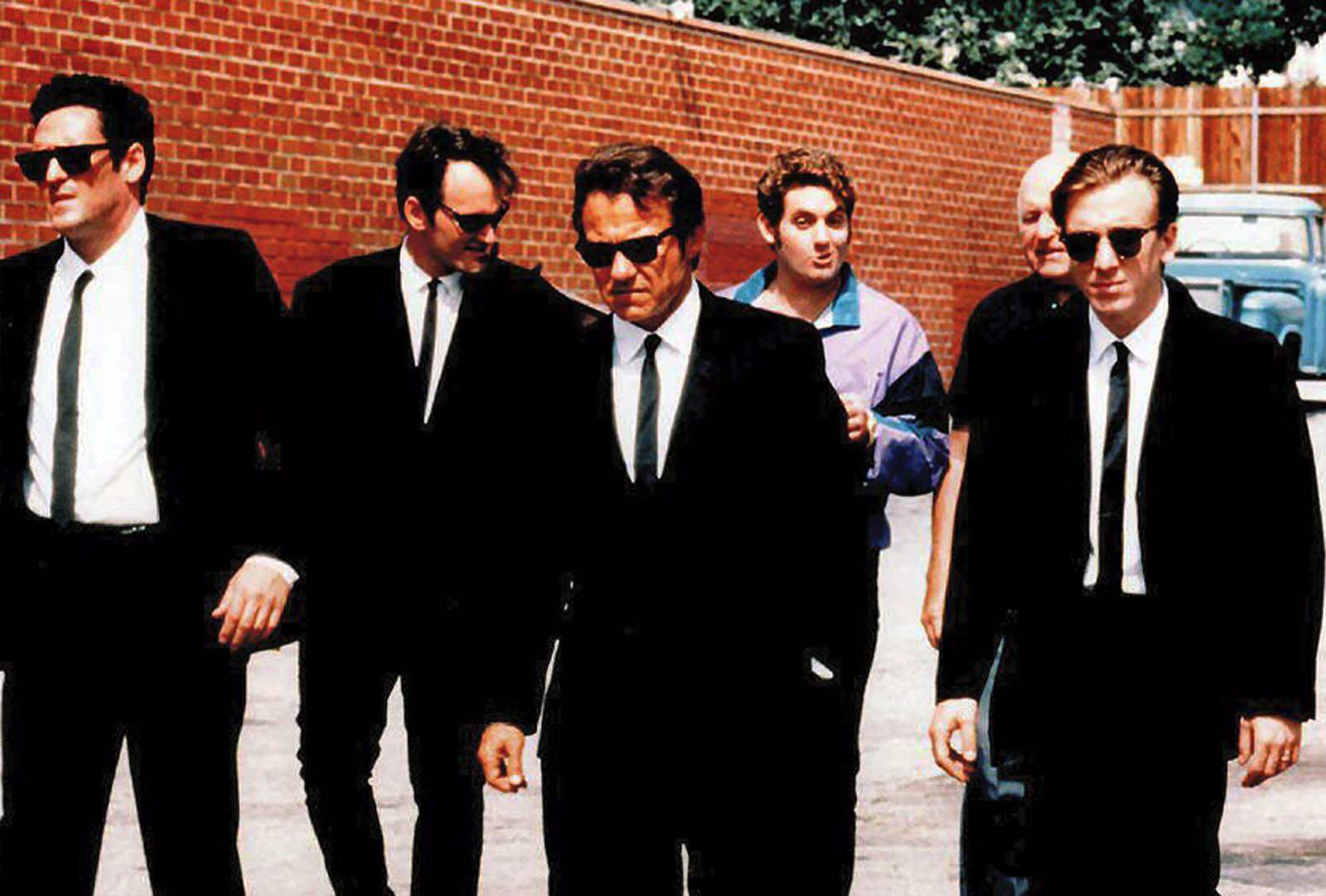 Much like David Fincher's infamous head in a box, many of us will have grown up convinced we saw Kirk Baltz's poor cop's ear lopped off by Michael Madsen's gurning psychopath. Instead, Tarantino gives us the completely inappropriate song, Madsen's dancing along with it and Baltz's screaming, leaving us to fill in the blanks for ourselves.
This method of don't show, don't tell is something gore-hound directors, such as proud proprietor of torture cinema Eli Roth, will never quite understand. It's a technique most confidently employed by those auteurs working outside the confines of horror, like Fincher and Tarantino (or, at least, a younger Tarantino), because they realise what the mind conjures is often much scarier than what the camera shows.
Suggestion is all we really need to get scared. Take the suggested torture of the cop, which Madsen's Mr. Blonde details to a skin-pricklingly sickening extent. We don't see any of it, naturally, because he's halted in his tracks but the idea of it, that explicit description alone, is enough to have us trembling in our seats.
Aside from the limitations of working within a confined space, Tarantino also plays with a deceptively limited colour palette in Reservoir Dogs. The outwardly dull monochrome suits worn by each member of the gang, now iconic in their simplicity, turn out to be ideal for the copious amount of blood shed over the course of the movie.
This is particularly pertinent when it comes to Tim Roth's Mr. Orange, who bleeds for much of the picture. First properly introduced to us screaming his lungs out in the back of a car–upholstered, naturally, in previously pristine white–after being shot, his blood is the weirdest shade of crimson, almost orange-y in tone to match his moniker.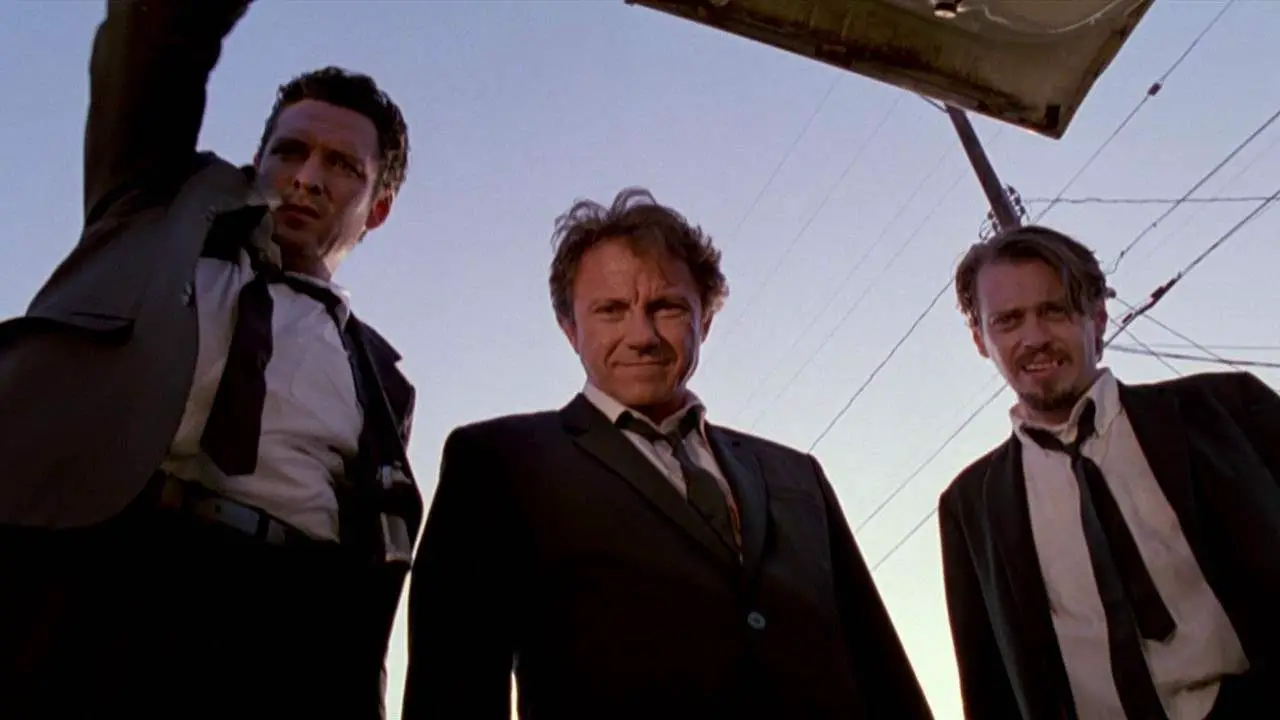 A memorable, standalone image in itself, this scene also, essentially, holds the key to the character's true identity. And he doesn't ever return to his feet after laying down in the backseat of that car, either. Although Mr. Orange's demise isn't the most gruesome element of Reservoir Dogs, it's arguably the most affecting.
Mr. White's reaction to the big reveal, and his decision to end Orange's life (along with his film-long suffering), are perhaps the most poignant moments of the entire movie. Juxtaposed against this, of course, is Mr. Blonde's gunning down in a hail of bullets, fired, shockingly, by a man assumed to be pretty much dead.
Younger audiences watching Reservoir Dogs for the first time may guess the twist early on having seen it deployed, to lesser effect, in Saw, in particular. But it's worth noting that Tarantino set the stage for this kind of shock turnaround in his debut, without even really going big with it.
His first movie is a masterful example of Not Quite Horror precisely because the genre elements, implicit to any crime story, are so subdued, so expertly sewn into the narrative, which, to be fair, is bare bones as it is. Blood is shed and ears are cut but the scariest moments are felt, not shown.
The Hateful Eight may be the more obvious example, building slowly to its Grand Guignol climax as it does, but Reservoir Dogs chops it up into little pieces and leaves them on the ground like scraps for us to find. In many ways, it's more powerful as a result.