Salem's Lot is one of Stephen King's simplest novels in terms of the actual plot: a small Maine town is invaded by vampires. That's the basic crux of the entire story. Yet, it's also probably my favorite of all of his books, even after everything else that he's done. The simple premise allows for an incredibly textured story. This is a town that is dying and its slow death brings many terrible secrets to the surface. The vampires are only preying on a darkness that was always there, just beneath the surface. Exploiting it. It's also incredibly, incredibly scary.
Tobe Hooper's 1979 miniseries adaptation took some liberties—particularly with head vampire Barlow—but sacrificed none of the scares. For those of us who saw it when we were younger, everything about Salem's Lot was absolutely terrifying. Even today, these may very well be the scariest vampires ever committed to film.
For a film/TV presentation, I actually think it was the right call to transform Barlow into a silent, monstrous Nosferatu figure rather than the eloquent salesman of the book. But he wasn't the only vampire to appear in the miniseries, of course. Part of what makes Salem's Lot so memorable is that the children became vampires too. They came back with greasy, gray skin, shining silver eyes and made noises like caged animals. The scene of young Ralphie Glick coming to his older brother's window stuck with everyone who ever watched it.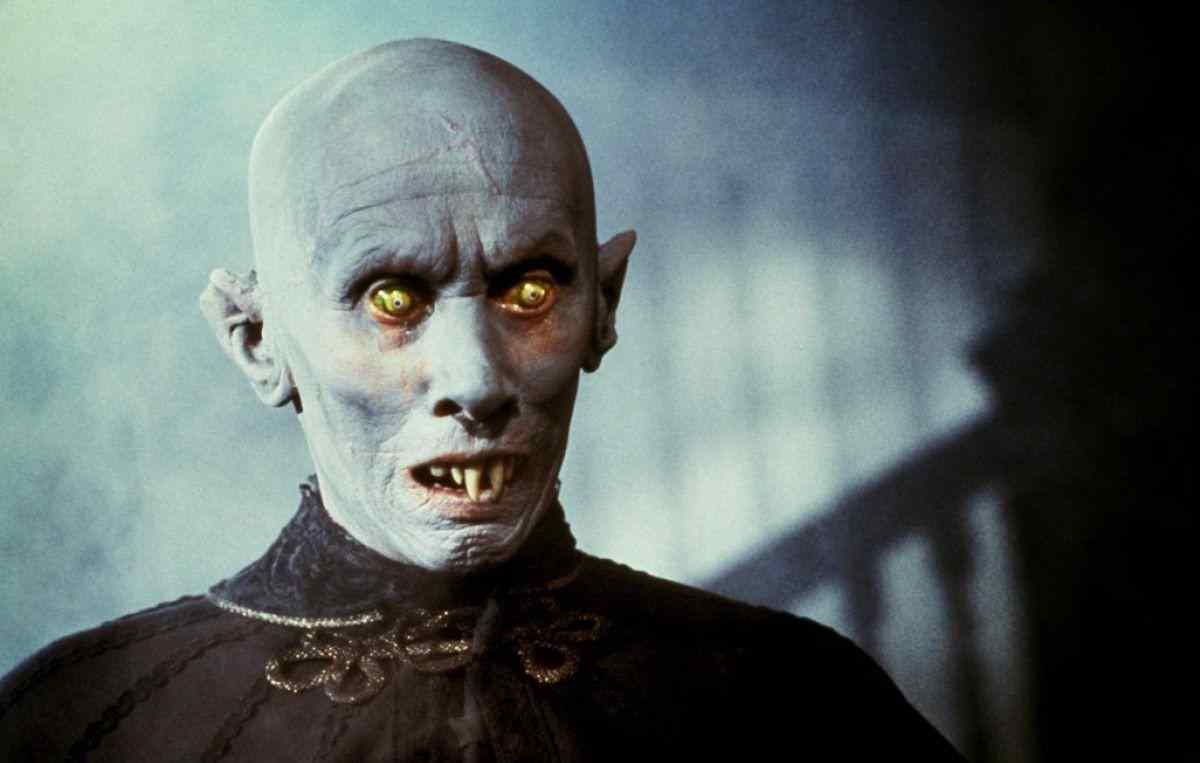 Salem's Lot
was so successful as a miniseries that it was released theatrically internationally in a trimmed 100 minute cut called
Salem's Lot: The Movie.
Like many Stephen King properties, it would be followed years later by a sequel.
Larry Cohen's A Return to Salem's Lot would be released in 1987. While Cohen knew the source material well having been hired to do a draft of the original adaptation which was rejected in favor of Tobe Hooper's version, his film has nothing in common with the original nor the book other than the name of the town.
Don't get me wrong, A Return to Salem's Lot is an interesting, quirky movie and it's hard not to love it as a fan of Cohen in general, but it has next to nothing to do with Stephen King's Salem's Lot. It would have been better off as a sequel to virtually any other vampire franchise because it reveals that the vampires have given up killing humans to become pacifists who only feed on the blood of locally raised cows.
I would have expected the undead in Fright Night, Lost Boys and even 30 Days of Night to give up killing humans before the creatures we saw in Hooper's Salem's Lot. The most frustrating thing, however, is that Stephen King himself revisited the world and characters of Salem's Lot multiple times and none of these interpretations have ever made it to the screen.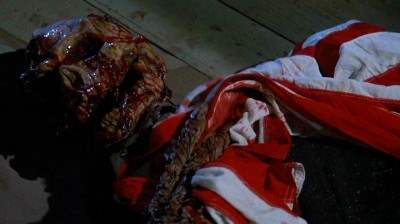 King's first short story collection, Night Shift, features two Salem's Lot related pieces. The first is titled "Jerusalem's Lot" and is set before the name of the town was changed. It has little to do with vampires which makes sense as it's set long before Barlow moved into town. Instead it's focused more on the dark hold that the place seems to have over people. It also provides a possible origin of the Marsten house as well as explaining the mass disappearance of the settlers who founded the Lot in the first place.
Also in the same collection, you'll find the short story "One for the Road." I've long wondered why this story has never seen adaptation as a feature film. It's a true sequel to Salem's Lot and while it's only a 30-40 page story, many, many other stories of the same length by King have been given the full movie treatment. Hell, "Children of the Corn" was a story of the same length that spawned nine follow-ups and counting.
"One for the Road" is about a family who are accidentally stranded in Salem's Lot, now a deserted ghost town, in the middle of a blizzard. A man goes to a nearby tavern for help. He needs people to come back with him into the storm to help him search for his wife and daughter. Whatever they believe, locals know enough about the Lot to know never to set foot there, especially after dark. But two men agree to take him and of course when they finally find the man's wife and daughter, they've been turned into vampires. This story was recently adapted into a short film featuring Phantasm's Reggie Bannister.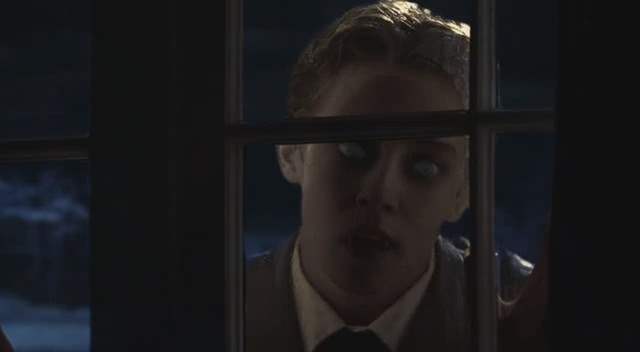 The biggest follow-up treatment to Salem's Lot has come through King's ever-connecting Dark Tower series, which ties all of his works together in ways both extremely obvious and often subtle. The character of Father Callahan from the original book becomes a major player in the second half of the book series. He was changed by his encounter with Barlow and wandered for many years trying to find a purpose. There's a whole novel-length section of the fifth book, Wolves of the Calla, devoted to explaining what happened to Callahan after leaving Salem's Lot. He moved to L.A. and tried to reinvent himself, but the vampires followed.
All of these ideas could have worked on the big or small screen. This is an entire assortment of ideas that were written by King himself. So it's somewhat of a shame, with all of this material waiting on the page, that all we ever got on the screen were an in-name-only sequel and a remake—also a TV miniseries—that garnered lukewarm response.