I really liked the idea that, following Candyman, the sequels would take place on a different holiday, and a culturally specific one at that. Candyman: Farewell to the Flesh took place during Mardi Gras and it was terrific. That's a really underrated, solid sequel. The holiday is blended in nicely with everything that's happening and winds up forming a unique, interesting backdrop.
Candyman 3: Day of the Dead doesn't really do any of that. There's no reason for it to be set on Dia de los Muertos. The film doesn't have anything to do with the holiday, we're only treated to brief glimpses of decorations and maybe some background extras celebrating.
This is a little disappointing for a couple of reasons. Farewell to the Flesh relocated the action from Chicago to New Orleans, a city that is practically synonymous with Mardi Gras. The third entry relocates again to Los Angeles—a city that is rich with Latin culture and that also goes all-out with celebration of its holiday, but we don't get to see any of that.
It's Day of the Dead, you'd think they'd find some way to tie that to the Candyman. Admittedly, much of the problem here stems from cost. Candyman 3 was made way, way more cheaply than the first two. It actually went straight-to-video. So I'll admit that they did not have the money to show a big celebration or even be able to afford more than a few extra at a time.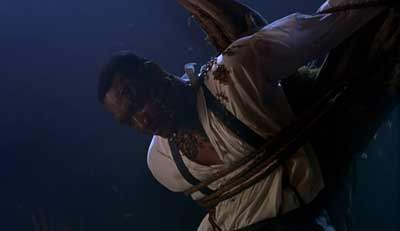 I think the worst offense of this sequel, which sadly doesn't hold a candle to the first two, is that it completely rehashes the plot of the previous movie. It's hard to watch in that respect, especially if you sit down to watch all three together, because too much of it is spent rehashing exactly what you've just seen and hoping you won't notice.
Like Farewell to the Flesh, Day of the Dead is about a young woman who is a relative of the Candyman himself, Daniel Robataille. Like Farewell to the Flesh, there is an obsessed cop who wants to prove that she is at the center of the crime once the bodies start piling up. Like Farewell to the Flesh, the Candyman targets her because he's offended that his own flesh and blood would doubt his myth.
The similarities are just too many, and they're too on-the-nose. That's not to say that Candyman 3 can't be a fun watch. It actually can be. But it's easier to watch if you're watching other straight-to-video fare, maybe the Wishmaster sequels, around the same time. It's hard to watch after the mastery of Candyman and the genuine strength of Farewell to the Flesh.
Even still, Tony Todd is as good as he's ever been in the role. There's no denying that he plays the Candyman well and it's kind of great to see him show up and give his all even in a film that's nowhere near the original quality. I imagine it's the same way Doug Bradley felt on some of the later Hellraiser sequels. I also like the idea of a sort of cult of Candyman. Their whole pain motif is also a very Hellraiser-ish thing that I expect was done to tie this picture back to the overall works and themes of Clive Barker.
I also think Jsu Garcia (Nick Corri), of the original Nightmare on Elm Street, deserves some credit as well. He's probably the one character who's actually trying to tie the plot into the Day of the Dead. He's a Latin American guy struggling to get by, updating Caroline on the traditions and customs here and there.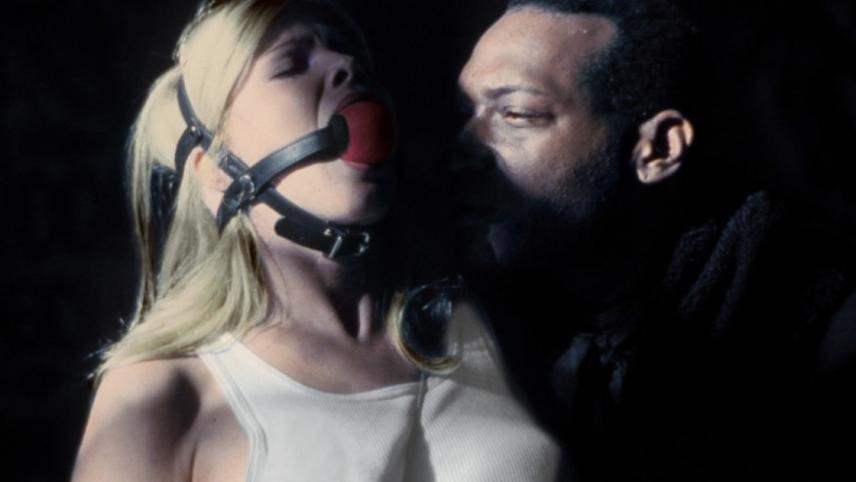 Back when Garcia did Elm Street he had to pretend to be Italian in order to get roles because there were no roles for Latin actors in Hollywood. So it's kind of cool to see him get to play something that embraces his roots, especially as leading man, however small the feature may actually be.
But is this the Day of the Dead horror film that audiences deserve? Not by a long shot. Not only is the film itself not great, but the holiday is added in as pretty much an afterthought. This is a holiday with a rich cultural history and a ton of mythology behind it. Book of Life managed to make it accessible for children in a way that really worked. Hopefully someone can do the same for horror fans.
We all know how much we love our calendar date flicks. Every holiday deserves at least one good horror picture, but sadly Candyman 3 isn't it—not that that should actually come as much of a surprise.