Welcome to Script to Pieces, a recurring feature at Wicked Horror where we look at the best, most interesting and at times most unbelievable horror movies that never happened. Sometimes these will be productions that never came together at all, other times, they will be original incarnations that were completely different from what we wound up with. Each should be fascinating in its own way, because the stories of movies that never see the light of day can sometimes be even more interesting than the stories of those that do.
This week's Script to Pieces will be a little different as The Wolfman remake did eventually get made. It still counts for our purposes, though, because it was initially planned to be something very different and underwent extensive rewrites and reshoots through its production.
Originally announced it 2006, The Wolfman had star Benicio del Toro attached from the very beginning. del Toro was a huge fan of the original film, even a collector of Wolf Man related memorabilia. He was such a fan of classic werewolf movies that he even looked to Werewolf of London and Curse of the Werewolf for inspiration in his performance.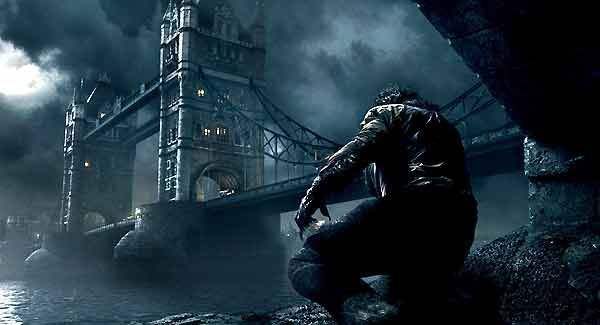 In 2007, director Mark Romanek was attached to the project. Scott Stuber and Mary Parent took over as producers, along with del Toro himself. Romanek was primarily known for music videos at the time, but had also directed the Robin Williams thriller
One Hour Photo.
Andrew Kevin Walker, who had also written Seven and Sleepy Hollow, seemed like a perfect choice to write the script.
According to Stuber, "[Romanek] looks for truth in the characters, the scenes and in the set design."
Romanek's vision was to make a big, studio popcorn movie that would still "instill a balance of cinema." Things began getting murky as they approached production, though. There was less and less news on the film until, finally, Romanek left the project, thanks to the number one killer of a Hollywood production: Creative differences.
At this point, I think we can pretty much accept that creative differences is a catch-all term. Its very purpose is not to reveal what actually happened behind the scenes, which makes it hard to speculate.
In 2013, though, Romanek did talk a little bit about why he left the project and what his version of the film would have looked like. "When there's a certain amount of money involved," he said, "these things make studios and producers a little nervous. They don't necessarily understand it, or they feel the balance will swing too far to something esoteric, and we could never come to an agreement on the right balance for that type of thing. Ultimately it made more sense for them to find a director that was going to fulfill their idea of the film that they wanted, and we just sort of parted ways."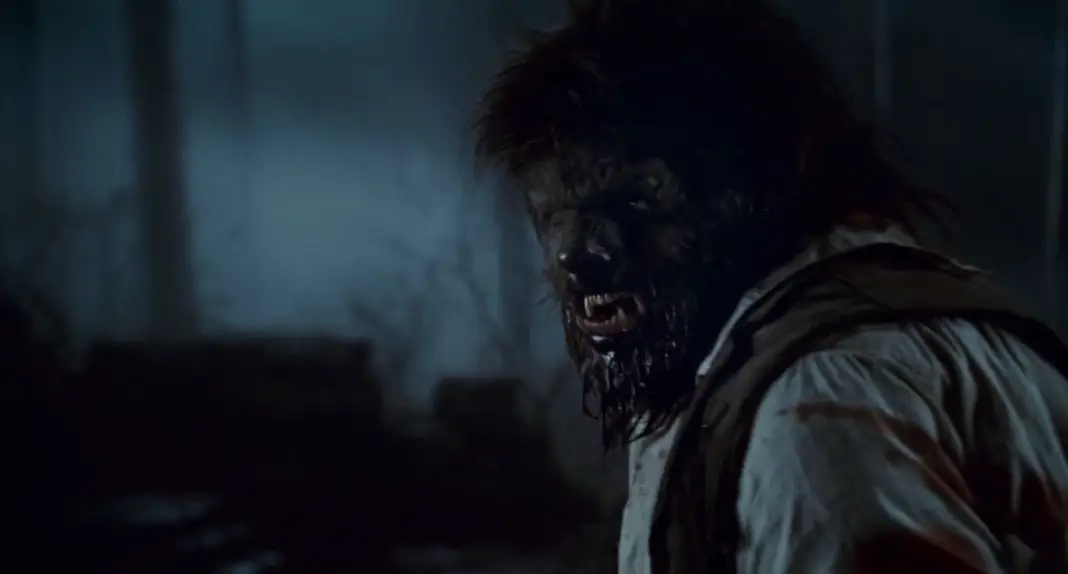 It's hard not to look at that statement and think about the recent firing of Phil Lord and Chris Miller from the Young Han Solo movie. Hot off the 21 Jump Street features and The Lego Movie, they were six months into production on the Star Wars vehicle—with only three weeks left—when the news broke that they had been canned.
This has sparked a debate about what a director's job on a major tentpole franchise movie actually is. Are they there to make their film, one which speaks to their respective style, or are they there to make a product that can fit nicely between the other entries of its larger franchise and won't stand out too much.
Romanek definitely sounded like he had ideas for the movie that did not gel with the producer's plan for it. In some ways, it's very understandable. The Wolfman is not a hot property and a big budget remake that actually tries to be a horror film is a risky idea. I think there was a need to turn it into something more like an action movie at the last second, and that shows in the finished film.
When Romanek left the project, Universal immediately started looking for other directors to take over. Brett Ratner, who had previously directed the Rush Hour films, Red Dragon and X-Men: The Last Stand, emerged as a frontrunner. Bill Condon—now tapped for Universal's Bride of Frankenstein—and Martin Campbell were also considered.
Finally, Spielberg protégé and The Rocketeer director Joe Johnston was hired as director. He also brought along screenwriter David Self—who had previously penned The Haunting remake—to do an extensive rewrite on Andrew Kevin Walker's already heavily rewritten script. This added more action, made the father/son relationship the primary focus and gave us the big werewolf fight and mutually assured destruction at the end of the movie.
The film had a rocky production, undergoing extensive rewrites throughout the filming process. Originally shot in 2008 and planned for release that November, heavy reshoots saw the date pushed back to February 2009. The date changed several more times before it finally hit theaters in February 2010.
Andrew Kevin Walker has stated that the movie was so far removed from what he had initially written, that he has still never seen it.