Though it never truly left, true crime storytelling is back in the forefront again. One of the ways that true crime addicts like myself like to feed our fascination is by listening to podcasts. There are a multitude of them out there dedicated to this topic, and my personal favorite is The Casefile True Crime podcast. When I set out looking for a crime podcast that could be my new obsession, this is exactly the type of show that I was hoping to find.
I sometimes refer to Casefile as my "true crime bedtime story" because, yes, I often put on an episode to go to sleep to, but also because that's the show's main focus–the storytelling. While I enjoy the personalities and comedy stylings involved in other true crime shows like My Favorite Murder, sometimes all I want is to be completely engrossed in the facts of a case, told to me by a great writer and narrator, without commentary. That's what Casefile provides. The host even chooses to remain anonymous because he doesn't want the show to be about him, but rather about the stories he's telling.
The series premiered in January 2016 and has covered a multitude of cases, some that are told over multiple episodes. Here I've compiled a list of some of the cases that stood out for me, though I would really recommend them all. Hopefully, you'll check these few out and they will whet your appetite enough to make you dig into all the fascinating stories that Casefile has to offer.
Case 12: Katherine Knight
Casefile is an Australian-based podcast. This not only gives listeners a host with an incredibly soothing accent to hear, but also provides them coverage of many cases that we in the US may have never even heard of at all. I had never run across the name Katherine Knight before listening to Case 12, which is surprising considering how truly gruesome and disturbing the case is. The titles of the podcast episodes are sometimes the names of the victims in the case and sometimes the perpetrator, and I didn't know which one Knight was. However, I should have known what was coming as I listened to the host recount Knight's tumultuous love affairs over the years, and her propensity for unprovoked acts of violence. There are also several references to how much she enjoyed her work in the local abattoir (slaughterhouse). I don't even want to tell you anything about the murder here, because this episode is a perfect example of Casefile's effective storytelling. The way they reveal the murder scene made me feel like I was actually there discovering it as well–a scene that just gets worse and worse as the story goes on. Seriously, if you have not heard of this case before, don't read about it. Just listen to the episode and be blown away.
Case 18: The North Hollywood Shootout
If you already need a break from the horrific bloody murder, then my next recommendation is just what you need. Case 18 covers the story of the North Hollywood Shootout that occurred in 1997, where the only deaths were that of the perpetrators. On the morning of February 28, two men wearing body armor and carrying several automatic weapons attempted to rob the Bank of America at the corner of Laurel Canyon Boulevard and Archwood Street in North Hollywood. A patrol car spotted them entering the building, however, and police were soon on scene. There were eventually over 300 officers involved in an unprecedented shootout that lasted 44 minutes. Casefile first gives some background on the perpetrators, Larry Phillips, Jr. and Emil Mătăsăreanu, and then takes you through the action of the shootout minute by minute in incredible detail. The escalation of the action is also presented by real police radio communications intercut with the narration, which just makes the story more compelling, as if you are living it in real-time.
Case 50: Jennifer Pan
The majority of Casefile episodes consist of straightforward narration, perhaps occasionally cutting in with relevant audio. They broke this trend in Case 20: Stoni Blair and Stephen Berry, where most of the 33-minute episode is courtroom testimony from the murderer. However, the show really hit it out of the park when they played with the formula again for Case 50. The saga of Jennifer Pan, a sheltered woman who hired hitmen to kill her parents under the guise of a home invasion, is an epic 2 hour and 43 minute episode. While there is still plenty of narration detailing Pan's life and the home invasion itself, long stretches of this episode contain unbroken audio of real police interviews with Pan. I was fascinated with every minute of it. There is nothing at all dramatic about the interviews, not like what you see on TV shows, but they really give insight into the kind of person Pan is, which is such a contradiction to the devastation she caused her family. The episode ends on a truly heartbreaking note as the host reads a statement on the whole affair from Pan's father, who survived the attack.
Case 17: The Eriksson Twins
If you're looking for something more along the lines of the bizarre and unbelievable, then head straight to Case 17: The Eriksson Twins. Ursula and Sabina Eriksson were Swedish sisters travelling in the UK in 2008. They caught the attention of police when they were spotted on CCTV cameras walking along the M6 motorway, disturbing traffic. Police and traffic officers, along with a camera crew shooting for a show called Motorway Cops, arrived on scene, where everything at first seemed to be fine. Things suddenly turned very strange and scary when, in an incident that was all caught on camera, both of the twins intentionally ran into the path of oncoming traffic several times. Only a couple days later, while her sister was in the hospital, Sabina murdered a local man named Glenn Hollinshead in an unprovoked attack. This episode is sort of a short burst of information at only a half hour long, but you will be completely riveted the entire time, trying to understand the psychosis of these two women and what caused them to act this way. What also really drives the tension of the episode is the heart-pounding music used to accompany the description of the events. This one is definitely a must-listen.
Case 53: The East Area Rapist
Sometimes a case is just too horrifying to contain to one episode. The East Area Rapist/Original Night Stalker was a predator who operated in both Northern and Southern California from 1976 to 1986. He was responsible for the rapes of 50 women, and the murders of 12 people, and has to this day still not been identified. Casefile's coverage of this horrific events spans five episodes, with over 8 hours of information. Due to the subject matter, these episodes may not be for everyone. The details of each attack are hard to listen to, and the sheer magnitude of the case and the number of victims involved is difficult to comprehend. But again, Casefile put an incredible amount of work into this series, treating it with the respect and attention it deserves. It is this kind of care that really shows why Casefile is my favorite true crime podcast.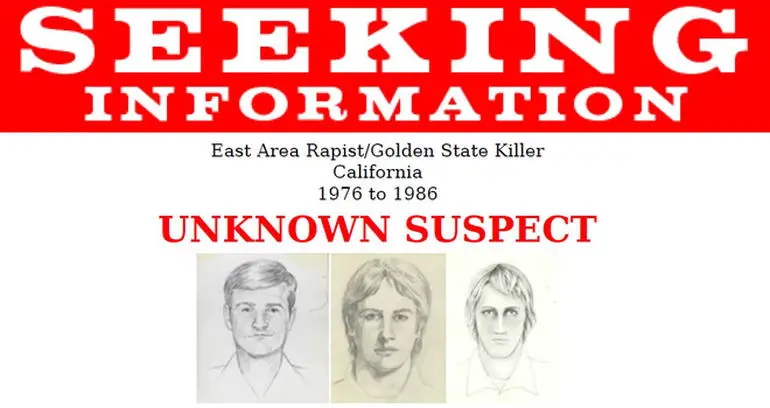 Honorable Mention: I would also recommend Casefile's amazing multi-part coverage of Jonestown (Case 60) and The Moors Murders (Case 49).
*Updated June 13, 2021
Follow us on social media: Twitter | Facebook | Instagram | Youtube