The commonly accepted story is that serial killer Randy Kraft's crimes spanned from September of 1971 to May 1983. His almost 13-year crime spree may have resulted in the deaths of 67 young men and boys; this includes the 16 Kraft was formally charged , 4 John Does and 18 entries on the list that have not yet been linked to any victim (some were "2 in 1"; ie, 2 victims to one entry on the list). But investigators believe Kraft's body count may stretch into the triple digits. His work as a computer consultant took him all over the country for various conferences and conventions. Kraft was infamous to his employers for racking up the miles on the odometer in his rental vehicles, sometimes he would manage to travel hundreds of miles in a single weekend, so it is possible there are victims of which authorities are not aware.
It is also strongly believed that Kraft had an accomplice. Both circumstantial and DNA evidence relating to some of Kraft's victims have caused many to strongly suspect that not all of the murders attributed to Kraft were committed by one person. The prosecution believed these inconsistencies could only be explained by the presence of at least one accomplice.
The following list is a complication of 25 victims Randy Kraft is suspected in the killing of or connected to based on the infamous "scorecard" as well as photos and various "trinkets" found in Kraft's home. While their cases remain open and officially unsolved, their stories still deserve to be told. Unfortunately, as you will notice, despite best efforts, most of the victims do not have a photo available online to include in this article.
Wayne Dukette
Wayne Joseph Dukette was born sometime in 1941. The 30-year-old Long Beach resident was employed at Harvey Aluminum by day and worked at night as a bartender at The Stables, a gay bar in nearby Sunset Beach. He was last seen leaving the bar after his shift on September 20th, 1971.
Vincent Mestas
Vincent Cruz Mestas was a bisexual art student attending Long Beach State University. He was known to police for "hustling sex" at the Belmont Shore bluff area, a few blocks from his Temple Avenue apartment. On December 26th or 27th of 1973 he informed his roommate that he was going to the San Bernardino Mountains to do some sketching. He was 23-years-old.
Thomas Paxton Lee
It appears that Thomas Paxton Lee's birthday has been lost to time. Born sometime in 1949, Thomas was a 25-year-old waiter at the Princess Louise restaurant. A regular at gay bars, especially L'il Lucy's and the Diamond Horseshoe, Thomas was a known "troller" who would often cruise Granada Beach and Belmont Shores Bluff, which were also areas that Kraft would go looking for one-night stands. He was last seen on August 2nd, 1974, by his roommate near closing time at the Diamond Horseshoe.
Malcolm Little
The last time Bill Little saw his kid brother, Malcolm Eugene Little, he had his right thumb aimed East and a green suitcase by his side as he waved goodbye. By 1974 Malcolm was 20-years-old and an out of work truck driver from Selma, Alabama. Sometime in May of 1974, Malcolm took a Greyhound bus to visit his brother Bill in Long Beach, California. Shortly after his arrival Malcolm's girlfriend called from back home and read him the riot act for leaving her behind. He tried to explain that he could barely afford his own ticket, let alone one for her, but she was unappeased. The next morning Malcolm was dropped off at the junction of the Garden Grove and Santa Ana freeways so he could hitch a ride back to Alabama.
Roger Edward Dickerson
18-year-old Roger Dickerson dropped out of West Albany High school in 1972 to join the Marines. In June of 1974 Roger was on active duty with a reconnaissance ranger unit stationed at Camp Pendleton. On June 21st, 1974, Roger went to Bud's Cove Bar in San Clemente to have a few beers with several buddies from the base. At some point during the evening, he told them he'd found someone willing to drive him to Los Angeles for the weekend. He left the bar without telling anyone who that someone was.
Gary Wayne Cordova
Gary Cordova, of Pasadena, was 23-years-old in August of 1974. He had told friends that he was moving from his Pasadena house and was hitchhiking to Oceanside. Prosecutors say that he frequently talked about Big Sur, a scenic region of California.
James Sean Cox
17-year-old James Cox was last seen on September 29th, 1974. At the time of his disappearance James, dressed in his white navy uniform, was trying to hitch a ride from his mother's home in Long Beach to the Naval School of Health Services in San Diego, where he was training to be a medic.
Oral Stuart Jr
Oral Alfred Stuart Junior was known as Buddy to to his friends and family. While little is available about his childhood, by 1974 Oral was 18-years-old and, by all accounts, a dedicated and proud Marine. A native of Des Moines, Oral had recently completed boot camp when he left the Camp Pendleton base in early November 1974. At some point in the day he asked his family for some money for his leave, and that's the last anyone ever heard of him. Following his disappearance, the Marine Corps labeled Oral Stuart as a deserter. However, after his DNA linked him as John Doe No. 155 in 2012, his status was changed to an honorable discharge. "He was murdered," his brother, Carl, stated. "I never believed he just disappeared. He loved his family and the Marines too much."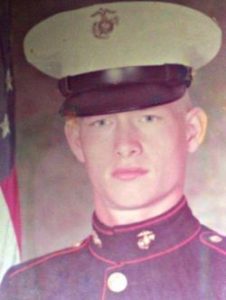 James Reeves
James Dale Reeves was an openly gay man who still lived with his parents in the Long Beach suburb of Cypress. On Thanksgiving Day, November 27th, 1974 he borrowed the family car and drove to the newly formed gay community church in Costa Mesa. He ate his dinner there and eventually ended up at the gay bar Ripples in Belmont Shore. He was only 19-years-old.
John Leras
There is little known about the early life of 17-year-old John Leras. The teen was last seen on January 3rd, 1975, boarding a bus heading for a Long Beach Skating rink with a pair of roller skates he had just received as a Christmas present.
David Michael Sandt
Little is known about the early life or lifestyle of 30 year old David Michael Sandt. An Iowa native, and one of four siblings, David was identified in January 1975 through fingerprints on record in Auburn, where he had been held for a misdemeanor drug offense.
Craig Jonaites
There is little known about 21-year-old Craig Victor Jonaites. He was born sometime in 1954 and graduated from Wilson High School in 1972.
Paul Fuchs
19-year-old Paul Fuchs (pronounced "Fukes") was known as Little Paul to his family. The youngest of four children, Paul still lived at home with his parents and three older brothers on Redondo Avenue. At the time of his disappearance he was working various odd jobs while trying to decide what he wanted to do in the future; apparently he was debating becoming artist. He was probably gay, a fact his parents were aware of but found hard to accept. Although, they remained close with their son. Paul was especially close with his mother who described him as a talented artist who could also cook, sew and iron. He reportedly always informed his family on his whereabouts. Paul Fuchs sat down to Sunday dinner with his family for the last time on December 10th, 1976. His parents, Hungarian refugees, made paprika chicken, a household favorite. Paul finished his meal quickly before hurrying out the front door to catch a ride with some friends. He was in such a rush that he forgot his wallet.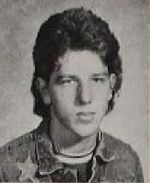 Richard Crosby
Richard Anthony Crosby was born on September 2nd, 1958. He was known as Rick among friends. He was last seen on September 28th, 1978, hitchhiking home from a theater in Torrance. It is worth mentioning a 1959 clipping from the Long Island Independent (the January 4th, 1959 issue) has been linked to Richard. Tagged as 'Kraft Vicim at 4-months-old' the caption, under a photo of an officer holding two twin boys, reads as follows, "NARCOTIC SUSPECT'S TWINS HELD: Fern Anthony, Long Beach Juvenile Bureau officer, holds Robert A. and Richard A. Crosby, 4-month-old twin sons of Mrs. Bobbie Crosby, of Wilmington, one of four suspected heroin addicts held in City Jail Saturday. The twins were placed in protective custody of the Juvenile Bureau-"
If this is the same Richard A. Crosby (as the dates would suggest it is) this means he has at least one brother, a twin, and that he was born to at least one parent struggling with an addiction. We will never know how this may have impacted him.
Gregory Wallace Jolley
19-year-old Gregory Jolley was born in Jacksonville, Florida on December 20th, 1959. There is little information about his childhood beyond working in his father's diving equipment shop at some point. He was described as a quiet loner who only had a handful of friends. The last accurate sighting of Gregory was August 12th, 1979, when some friends dropped him off alone. Gregory had informed his friends that he was planning on hitching to California because he wanted to visit Disney World.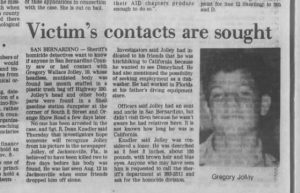 Jeffery Sayre
Jeffrey Sayre was last seen in Westminster, California on November 24th, 1979. The 15-year-old Saddleback High School student had spent the evening with his girlfriend and her three siblings. They saw the film And Justice For All. Afterward, they watched television at his girlfriend's house. Jeffery left at approximately 10:00 p.m and intended to take a bus back home, not aware that the local buses stopped running by 8 p.m. It is possible he may have decided to hitchhike instead. He never arrived home and has never been heard from again. His mother and stepfather never believed he ran away as Jeffrey wasn't having any problems at home, had no history of such behavior, and left without his jacket, money, or any identification.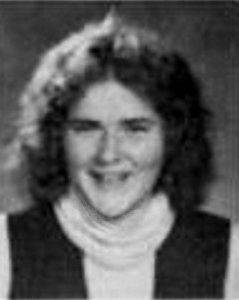 Mark Marsh
20-year-old Mark Allen Marsh was born in Texas on April 8th, 1960. A Marine from the El Toro base, Mark was a known hitchhiker who informed friends in early February, 1980, that he was hoping to find a ride to Buena Park.
Michael O'Fallon
Following his graduation from Golden High School in 1980, 17-year-old Michael Sean O'Fallon rewarded himself with a trip across the country, just as long as he kept in constant contact with his family in Colorado; which included both his parents and at least two younger siblings. "…He wanted to see some of the country before he went to college in the fall," his mother told homicide investigators. Michael left with a backpack, a sleeping bag, a tent, and a camera–inscribed with his mother's initials–to document his travels. He didn't feel like taking a car so he decided to save money by hitchhiking. His last postcard home was postmarked in early July of 1980. He wrote "Just entered British Columbia after spending a couple of days in Jasper and Banff national parks. The people there were great, and the mountains and glaciers were gorgeous. Now we're on Highway 5 heading toward Kamloops–destiny unknown. Money decreasing rapidly. Still riding with Steve from Fort Collins. Stopped for shower. Bye, love, Mike." Michael was looking forward to attending Denver Community College's Red Rocks campus.
Michael Cluck
Michael Duane Cluck was born in November of 1963. The oldest child to Duane and Rosalie Cluck, Michael wasn't a troublemaker though he was incredibly headstrong, a poor student, and a bit of a layabout. Against his parent's advice, he dropped out of high school in his junior year- "You couldn't tell him nothing." Recalled Duane sadly. "He was seventeen years old,"- and spent the majority of 1980 and the beginning of 1981 lounging around the house, learning to play the guitar and hogged the phone to talk to girls. In March of 1981, Michael went to southern Idaho to join the Youth Corps, a voluntary program that engages young adults in full-time community service, training, and educational activities. "He figured it would be a grown-up version of the Boy Scouts." But he only lasted a week. After returning home Michael received a call from his friend Scott Herr, a fellow Kentwood High dropout living in southern California, who encouraged Michael to come to California to work alongside him on one of the San Joaquin rigs; where he could make between $18 to $20 an hour. On April 9th, Michael waited until his father retuned home to declare that he was leaving for California, he had no car and would rely on hitching rides. He also had no money. So Duane Cluck gave his son all the cash he had on him. Michael pocketed it, gave both of his parents a hug and told them not to worry.
Christopher Williams
Little is known about Christopher Williams. There is even discrepancy on his middle name (depending on the publication, his name will appear as either Christopher R. Williams or Christopher Allen Williams). Christopher was 17-years-old, making his birth year 1964, and was found in the San Bernardino Mountains on August 20th, 1981. He was known to Los Angeles County as a sex worker who often found customers at bus stops in Hollywood.
Raymond Davis
In June of 1982 13/almost 14-year-old Raymond Davis was visiting relatives in the Echo Park neighborhood of Los Angeles, which was roughly 6 hours away from his hometown of Pittsburg, California. Raymond was last seen on June 17th, 1982, walking around the neighborhood in search of his missing dog.
Robert Avila
16-year-old Robert Avila was born on November 29th, 1965. Little is available on Robert's early life apart from having at least one sibling and his reported habit of over-using deodorant; hence his label "DEODORANT" on the Kraft list. He was reported missing on July 21st, 1982.
Arnie Mikeal Laine
23-year-old Arnie Mikeal Laine often went by his middle name. Born sometime in 1958, Mikeal was a native of Modesto and had at least one sibling. He was well known to Modesto police and the rest of the community as a habitual drug user and could not find work as a direct result of his reputation. So, sometime in 1982, he boarded a Greyhound in search of work. At some point he ended up in the Orange County area.  It is unclear when Mikeal met his demise, though several records suggest it may have been in early November, 1982. His mother would not know what became of her son until January of 1984.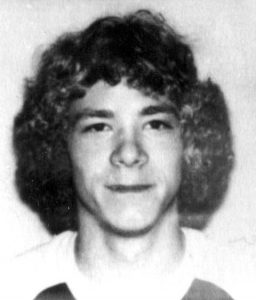 Brian Whitcher
26-year-old Brian Whitcher was born sometime in 1956. Originally from California, Brian eventually moved down to Portland, Oregon, to work in his father's print shop for a short time. In 1979 or 1980, Brian was working at a health center where he met retired army cook, and arguably his closest friend, Earl Davis. Even when the men stopped working together, they remained in almost constant communication; Davis would frequently allow Brian to crash on his couch despite his drug and alcohol abuse.  Brian was the type to boast and boast loudly when he got a couple of drinks in him. His need for a drink seemed almost eternal as he spent most nights on Portland's beer bar row, Burnside Avenue in the southwest area. The last time Earl Davis heard from his friend was on the night of November 27th, 1982. It was late and Brian was trying to coax Earl to come to a house party he'd stumbled across. Annoyed, and unwilling to crawl out of bed to party, Earl hung up. "He wasn't a bad kid," Earl would later recall to detectives. "He chased skirts when he wasn't loaded, especially around Rotten Robert's, but he never had a steady girl." Brian Whitcher was considered a guy down on his luck who was not too particular about the company he kept. Just as long as they were willing to pay for the drinks.
Anthony Silveria
Anthony Jose Silveira was known as Tony among his friends and family. The 29-year-old carpenter was married to Lyla Silveria, and was the father of two small children. Anthony was last seen hitchhiking towards Medford, Oregon, on the night of December 3rd, 1982. He'd spent the evening at a local bar with some co workers, wearing his distinctive, old green National Guard coat, and was seeking a ride home since he didn't have a car.
Dennis Alt
On the evening of December 7th, 1982, Dennis "Denny" Alt had been dropped off at the annual horticulture convention by his mother, Thelma. Dennis was mainly there to learn the latest techniques in tree-grafting, a skill that would be no doubt helpful to his mother, who had overseen the family farm's operation since her husband's death 3-years earlier, though it wasn't a surprise to find him at the Amway Grand Plaza Hotel's bar after the convention ended for the day. Dennis was one of ten children from a well known family in the Comstock Park area. A Kenowa Hills High School graduate, he worked on his uncle's farm- a land bountiful in apples and cherries- and loved to hunt, fish and snowmobile. The 24-year-old had originally planned to get a ride from his relative, Tom Alt, but after running into his second cousin, Christopher Schoenborn, they decided to stay a little longer and have just one more beer before heading home.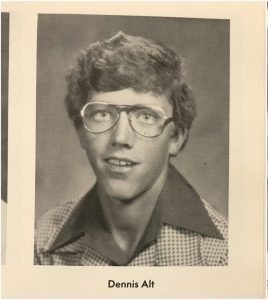 Christopher Schoenborn
Christopher Schoenborn was also the son of a well known, tight knit family whose impressive work ethic was built around the Protestant faith. "Chris and (his brother) Rick were always up early, even in the winter months when they were both in school, so that they could get the chores done: slopping the hogs, pulling the baled alfalfa down for the livestock in the barn, gathering up eggs from the henhouse for breakfast." Both brothers were eager to go into the family business, but Christopher was especially looking forward to it. In high school, Christopher took a course in engine repair, which was helpful when anything went wrong on the Schoenborn ten-mile-wide plot of land; land that had been in the family for over 100 years as of 1982. Christopher was known as a hardworking, trusting young man who was a bit shy around girls and whose humor occasionally bordered on juvenile. He was only 20-years-old.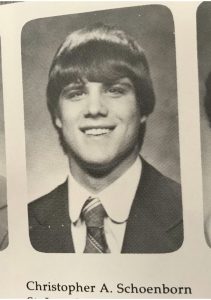 Lance Taggs
19-year-old Lance Trenton Taggs was a self described beach bum who, until September of 1982, had been living with his grandparents on the Koauka Loop in Honolulu. Following an arrest in Hawaii for drug possession he was kicked out of his grandparents place. And, frankly, they were finding Lance too hard to deal with, "He was immature, unambitious, and plagued with learning disabilities that made him an unlikely candidate for college. The arrest was the last straw. His grandparents shipped him home to his mother." Lance lived with his mother for a short time in the Portland suburb of Tigard before making arrangements to meet up with a cousin in California with one goal in mind: surfing. Lance was last seen on December 8th, 1982, hitchhiking south on I-5, with a duffle bag that contained mostly t-shirts and a pair of homemade nunchakus.
Research Sources:
Angel of Darkness: The True Story of Randy Kraft and the Most Heinous Murder Spree of the Century by Dennis McDougal