#15 HATCHET III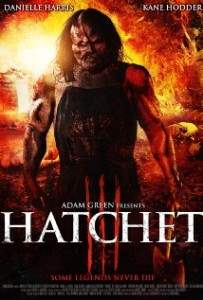 Starring Kane Hodder as the beastly Victor Crowley, Hatchet III, sees a search and recovery team heading into the haunted swamp to pick up the pieces and learn the secret to ending to voodoo curse that has left Crowley terrorizing Honey Island Swamp for decades. Directed by BJ McDonnell and written by Adam Green.
#14 DEVILS BACKBONE TEXAS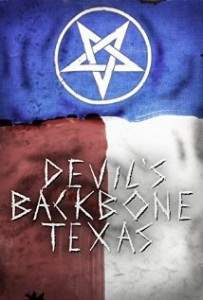 Directed by Jake Wade Wall, Devil's Backbone Texas, shows fragmented tales from Bert Wall's 'real-life' interactions with the spirits that roamed the Devil's Backbone. Starring Haley Buckner, James Carrington and Alexandria Fierz.
#13 DEMONS NEVER DIE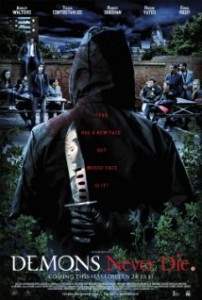 Starring Ashley Waters (So Solid Crew) and Tulisa (N Dubz), Demons Never Die, follows eight very different London students with one deadly secret: They have all make a pact to end their lives together. However, a mysterious masked killer emerges from shadows to grant their death-wish in more terrifying fashion than they could ever have imagined. Demons Never Die is directed by Arjun Rose.
#12 SEE NO EVIL 2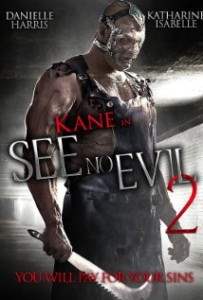 Directed by the Twisted Twins, Jen and Sylvia Soska, See No Evil 2, see's a group of friends who play a late-night visit to the city morgue for a surprise birthday party. The group's wild party quickly turns into a terrifying slay-fest as the sadistic mass-murderer resumes his savage rampage complete with hooks, surgical knives and power saws.
#11 PRESERVATION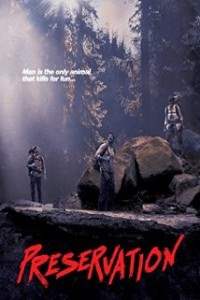 Preservation, directed by Christopher Denham, follows three family members that head deep into the woods for a hunting trip that doubles as a distraction from their troubles at home. When all of their gear is stolen, the group find themselves terrorized by a quarry of unseen hunters who want to turn them all into trophies.
#10 HERE COMES THE DEVIL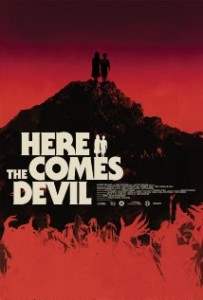 Directed by Adrian Garcia Bogliano, Here Comes the Devil, follows a married couple who lose their children while on a family trip near a series of caves in Tijuana. The kids eventually reappear without explanation, but it becomes clear that they are not who they used to be, that something terrifying has changed them. 
#9 BENEATH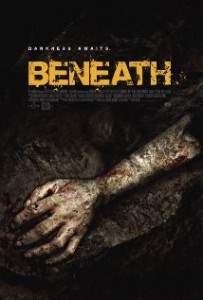 Inspired by true events, Beneath, sees a crew of coal miners becoming trapped 600 feet below ground after a disastrous collapse. As the air grows more toxic and time runs out, they slowly descend into madness and begin to turn on one another. Directed by Ben Ketai and starring Brent Briscoe (The Dark Knight Rises).
CLICK HERE FOR THE NEXT PAGE OF HORROR FILMS ON NETFLIX UK YOU MAY NOT HAVE SEEN BUT SHOULD