The 1980s set horror film Lost After Dark has been dated for release by Anchor Bay Entertainment. Head inside for details and the full announcement!
Lost After Dark will be landing on DVD and Blu-ray on September 1st from Anchor Bay Entertainment. Fans of '80s horror should definitely have this one on their radar. Stay tuned to the site for more details on this one as they are announced.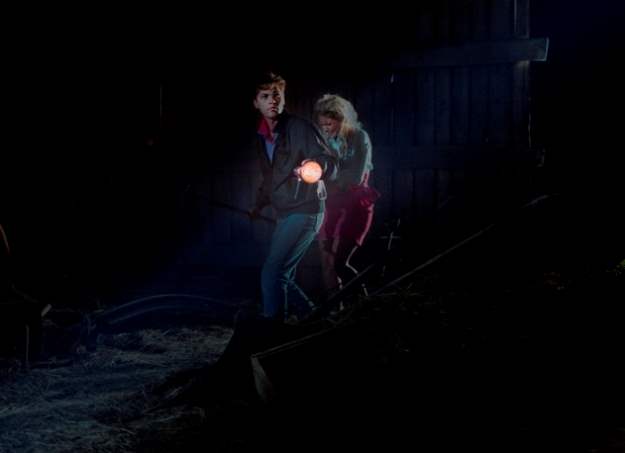 Lost After Dark 
is co-written by 
Ian Kessner and
Bo Ransdell. Kessner directs. 
The film stars Robert Patrick (
Terminator 2, From Dusk 'Til Dawn
),
Eve Harlow (
The 100
), Stephan James (
Selma
), Jesse Camacho (
Kick-Ass 2
), Elise Gatien (
Diary Of A Wimpy Kid: Dog Days
), Alexander Calvert (
Lost Boys: The Tribe
), Lanie McAuley (
Scarecrow
), and David Lipper (
Black Widower
).
"Spring Ball, 1984.  Adrienne (Kendra Timmins), a straight-A student, joins her quarterback crush Sean (Justin Kelly) and some friends in sneaking out of their high school dance for some unsupervised mayhem.  The teens' party plans hit a snag when they run out of gas on a deserted road.  They head out on foot and discover a rundown farmhouse where they hope to find help.  Instead they find themselves at the mercy of Junior Joad (Mark Wiebe), a cannibal killer from an urban legend. After the brutal murder of one of their friends, the group's quest for help becomes one of survival. Will anyone survive the night?"