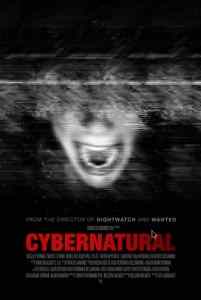 The Jason Blum produced horror film 
Cybernatural 
now has a new name and a new release date. The feature is directed by Levan Gabriadze and written by Nelson Greaves.
The picture stars relative newcomers Cal Barnes, Matthew Bohrer, and Courtney Halverson of the Drew Daywalt helmed Leprechaun's Revenge.
In addition to Jason Blum (via production company Blumhouse Productions), Timur Bekmambetov and screenwriter Nelson Greaves, also served as producers on the upcoming picture.
Initially scheduled for release April 10, 2015, the cyber thriller has been pushed back one week for an April 17, 2015 release. Along with a new release date, the film also has a new title. Instead of Cybernatural, the picture will now be known as Unfriended. 
Similar to the recently released Nacho Vigalondo film Open Windows, the entire feature is told from the perspective of a teenager's computer screen. The audience sees the teen and her friends pursued by an unseen assailant seeking vengeance over a shaming video that led to one young woman ultimately taking her own life.
The film screened at Fantasia International Film Festival and garnered positive reactions from the audience and critics alike. It was immediately thereafter picked up for distribtuion by Universal (who has a first look deal with Blumhouse).