Few words can epitomize the anticipation of Titan Comic's most recent acquisition, but I'll do my best: Holy shit. Mutafukaz, a French series filled with gun fights, chase scenes and Latino culture is primed to receive an English language release this fall.
Mutafukaz is one of the most popular comics in France. The adventure is written by Run, an artist considered the "Tarantino of comics" by Les Inrocks. Run injects shades of hip-hop and pulp cinema into much of his art, and this method is perfected in his modern opus. Likewise, manga readers will enjoy the Japanese style the artist frequently employs.
Mutafukaz follows Angelino, a deadbeat residing in the depths of Dark Meat City. After crashing his moped and narrowly avoiding a beautiful and strange pedestrian, the dope begins hallucinating monstrous creatures. Given little reassurance from his wise-cracking pal, Vinz, the hero must evade the clutches of mysterious men in black and relentless criminals. Whether these visions are the result of an imminent invasion or a bad acid trip has yet to be determined.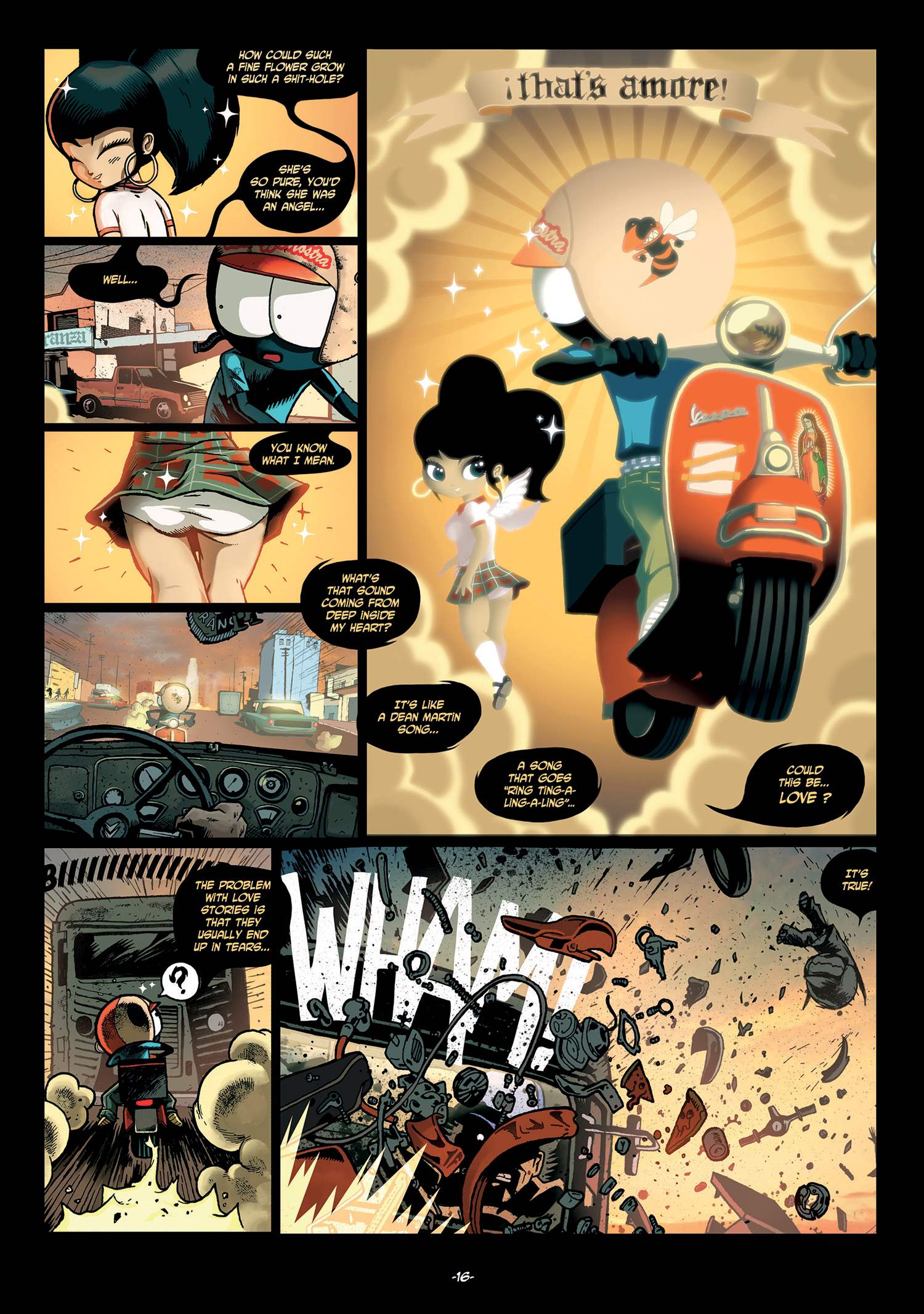 Selling over 100,000 copies in Europe,
Mutafukaz
prevalence may go without saying. A short film based on the work ran as an official Sundance selection in 2003, and a feature film from Studio 4C is in the works. The final chapter of
Mutafukaz
drops in its native language alongside the aforementioned translation before the end of the year.