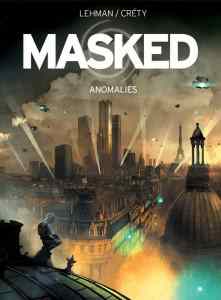 Masked follows Frank, a soldier who returned home from war, slightly injured and crashing with his sister while he sorts things out. The city isn't how he remembers it though and a lot has changed. Strange mechanical creatures called "anomalies" have begun to spring up around the world, growing out of nothing as if they're a fungus or some kind of infection. On top of this the government has an interest in him and there are vague allusions to superheroes being present.
There's a lot going on here, and at first it can feel a bit overwhelming. The book is setting up a futuristic Bladerunner-esque version of Paris with political unrest, masked vigilantes, violent robots, and a core group of characters to introduce. On the downside the book becomes very dialogue heavy and can be a bit of an exposition dump at times, but the way they introduce you to the environment is clever. A lot of conversation happens with characters walking from place to place, and the artwork tends to focus on the things going on around them instead of the characters themselves. Essentially we get a tour of this world while the dialogue does the heavy lifting in the plot department. I found myself getting a clear sense of the kind of place this is without ever having to have any of it explained.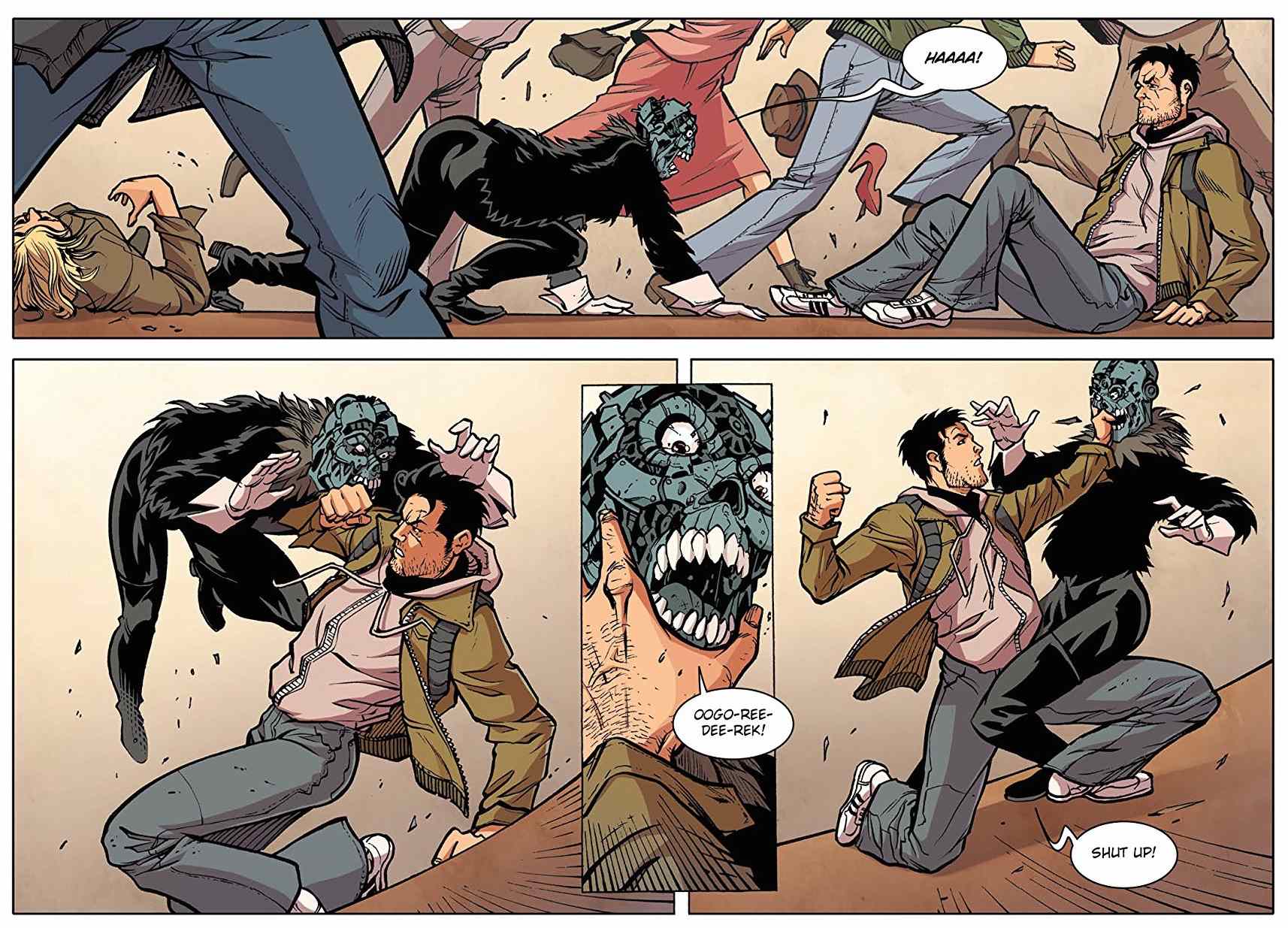 Much of that has to do with Stephane Créty's artwork. The biggest draw for me was the way he tackles the environments, particularly the gorgeous cityscapes. Maybe I'm just so attracted to this stuff because I'm so terrible at drawing it myself, but it's damn impressive regardless. He packs a ton of detail into each and every panel and gives us a great sense of this busy and bustling location in a way that feels effortless. Overall there's a nice sense of composition as well, and I enjoy the way he draws people. The characters have really expressive faces, becoming a bit more exaggerated than the comic book realism present throughout the rest of the artwork.
As a setup, I think this book worked. It's hard for me to go too far into details because this is clearly just the first chapter of a much larger story and while the major players and environment have been established we're still not quite into the swing of things yet. There's no real conflict or resolution present here, but they leave some threads out there and unanswered questions that I'm very curious to see resolved, so as far as getting me excited to read more it delivered. Masked Vol. 1: Anomalies hits shelves March 25th. Stay tuned for a review of the next chapter when we get access to it!