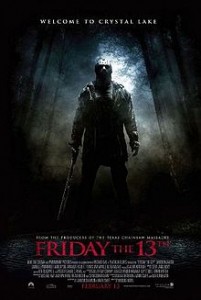 Portuguese website
Omelete
 probed Brad Fuller of Platinum Dunes for information about the next installment in the rebooted Friday the 13th franchise and he offered up some surprising and potentially promising information about the follow up to the 2009 film. A rough translation of what Fuller said breaks down to: "
We did a reboot in 2009 and now in 2014 we are focusing on a different story of Jason.".
"
This will not be a continuation of the 2009 film nor a remake of the original It's just a different story.
"
The follow up to the remake has long been discussed but we have seen little to no movement on it in the past five years, so perhaps this latest news means that we will be seeing some progress on the long awaited next chapter.
Friday the 13th (2009) follows a group of teens at a lakeside cabin as they party, drink, smoke drugs, and fornicate their way onto Jason's naughty list. It functions as somewhat of a remake of the first three films in the series as we get a little backstory on Mrs. Voorhees, baghead Jason, and hockey mask Jason.
We will keep you in the loop the moment we hear anything more about the next installment in the Platinum Dunes Friday the 13th franchise.