[soliloquy id="7481″]
With Tusk set to make its world premiere at the Toronto International Film Festival and hit theaters September 19th, we are seeing more and more promo material for the film released. This latest image comes from The TIFF website. The festival's web page has just posted a series of images in support of the upcoming Kevin Smith helmed film. We have one of the images which features Justin Long in Tusk for you to check out after the jump!
The idea for the film originated from director Kevin Smith's SModacst. The concept grew from there and found Smith putting together a script and getting the project off the ground. Tusk was shot over the course of just three weeks in November 2013.
Kevin Smith's Tusk tells the story of Wallace, a young man that travels to Canada to conduct a podcast interview with a hunter who has an obsession with walruses. But when Wallace arrives, he discovers that his interview subject has other plans for him: Specifically, he intends to turn Wallace into a human walrus. Tusk stars Justin Long (Jeepers Creepers) as Wallace and Michael Parks (Red State) as Howard, the walrus enthusiast.
One of our writers is hitting up TIFF, so keep an eye on the site for his review of the film!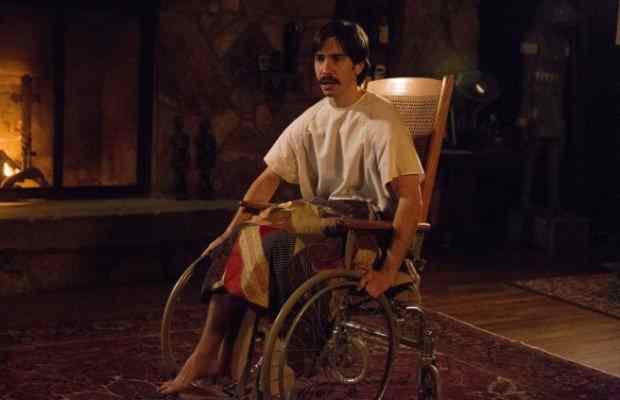 https://en.wikipedia.org/wiki/Tusk_(2014_film)