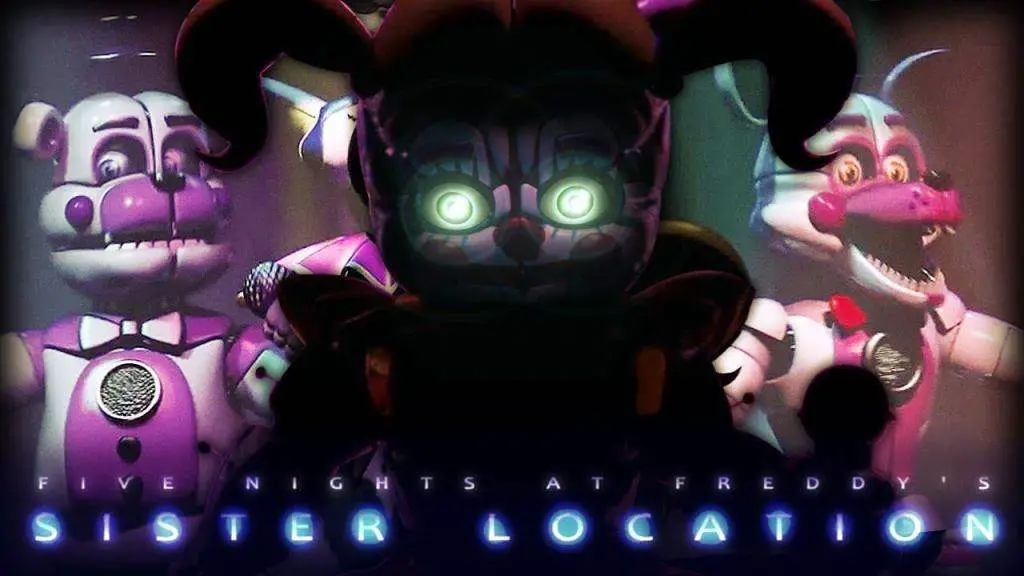 The hugely-anticipated sequel to terrifying video-game mega-hit Five Nights At Freddy's may be upon us sooner than we thought.
As per a brand-new listing on popular game site Steam, Five Nights At Freddy's: Sister Location will be unleashed upon brave players this coming October.
You can check out the creepy poster above, and the tantalising plot synopsis should set pulses racing even further:
Welcome to Circus Baby's Pizza World, where family fun and interactivity go beyond anything you've seen at those *other* pizza places! With cutting-edge animatronic entertainers that will knock your kids' socks off, as well as customized pizza catering, no party is complete without Circus Baby and the gang!

Now hiring: Late-night technician. Must enjoy cramped spaces and be comfortable around active machinery. Not responsible for death or dismemberment.
Five Nights At Freddy's is a super-creepy horror video-game that puts the player in the all-too-realistic position of covering the night shift at a Chuck E. Cheese style kids' entertainment venue, complete with sentient animatronic beasts who pop up at the most inopportune moments.
The game was a massive hit, with fans and critics alike, and a sequel was all but guaranteed. We'll keep you updated on Sister Location as more details unfold.
In the meantime, the teaser trailer should keep you going.