The early reviews for The Witch are in and most of them are extremely favorable. Mashable's glowing review of Robert Egger's eagerly awaited film calls it "so f***ed up Satan would see it twice". Stephen King tweeted that "The Witch scared the hell out of me…" Scott Tobias at NPR says "The Witch immediately joins the pantheon of great horror movies." Even The Satanic Temple loved The Witch, hailing it as a "transformative Satanic experience"!
Want more? Hitfix said "It feels like we're watching something we should not be seeing." Joe Morgenstern of The Wall Street Journal says "…its horror flows from the deepest wellsprings of human nature." Finally, Peter Travers at Rolling Stone summed it up short and sweet, saying "Be warned: It'll scare the hell out of you." Rotten Tomatoes, as of this posting, gives it a Fresh Rating at 88% positive.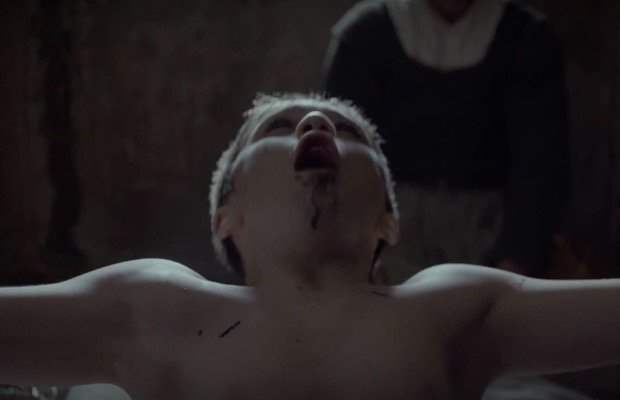 Robert Eggers personal website can be found at 
RobertEggers.com
. For more info, check out the film's 
official website.
 Also, be sure to check out our exclusive interview with Eggers
right here
.
"New England, 1630. Upon threat of banishment by the church, an English farmer leaves his colonial plantation, relocating his wife and five children to a remote plot of land on the edge of an ominous forest — within which lurks an unknown evil. Strange and unsettling things begin to happen almost immediately — animals turn malevolent, crops fail, and one child disappears as another becomes seemingly possessed by an evil spirit. With suspicion and paranoia mounting, family members accuse teenage daughter Thomasin of witchcraft, charges she adamantly denies. As circumstances grow more treacherous, each family member's faith, loyalty and love become tested in shocking and unforgettable ways."