47 Meters Down is the summer shark movie of the year. The story revolves around two sisters on a relaxing trip to Mexico. After responsible older sibling Lisa (Mandy Moore, A Walk To Remember, TV's This Is Us) reveals to her adventurous younger sister Kate (Claire Holt, The Originals, The Vampire Diaries) that the vacation is a much-needed break from her difficult real life, they decide to throw caution to the wind.
After a chance meeting with friends Benjamin (Santiago Segura, Scream: The TV Series, Silicon Valley) and Javier (Chris Johnson, Betrayal, The Vampire Diaries) the girls learn of an excursion where they can face one of the ocean's most infamous inhabitants, a great white shark. However, a daring trip quickly turns sour as the girls find themselves, as the title suggests, 47 meters below the surface of the ocean, left to survive in an underwater cage until help comes.
The marketing for 47 Meters Down suggests yet another silly, summery shark movie that would be little more than a fun couple of hours in a cool theater seat. At the worst, I was preparing myself for the story of two oversexualized, attractive girls who must fight off terrible CGI sharks with very attractive guys who they are now in love with racing to save them.
Instead, the movie boasts a well-crafted premise, filled with tension, dread, and, most crucially for these kinds of movies, centered on sharks! The majority of movies claiming to be about the terrifying giant fish just use them as a side piece for a ridiculous side plot (see: the Sharknado series). 47 Meters Down is thankfully not that type of movie and is instead filled with sharks or the near-constant suspense of are there sharks hiding out there, right now?!
Speaking of the use of sharks, 47 Meters Down excels in its use of well-realized CGI sharks, utilizing but not overusing them. The amount of detail in the sharks was both noticeably meticulous and effective. The portrayals were so natural that at some of the calmer points I questioned if 47 Meters Down was using stock footage while the great whites were just swimming around.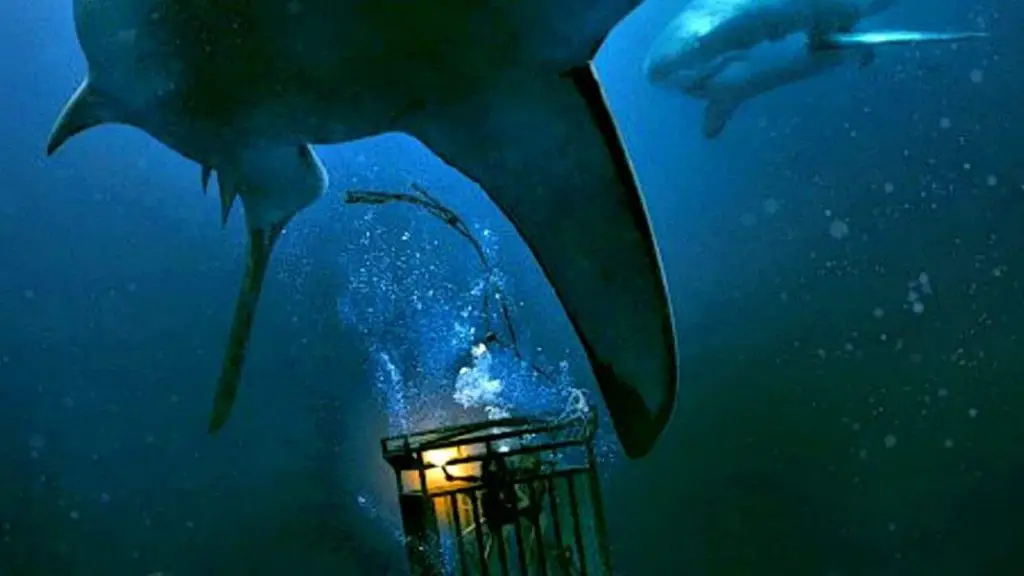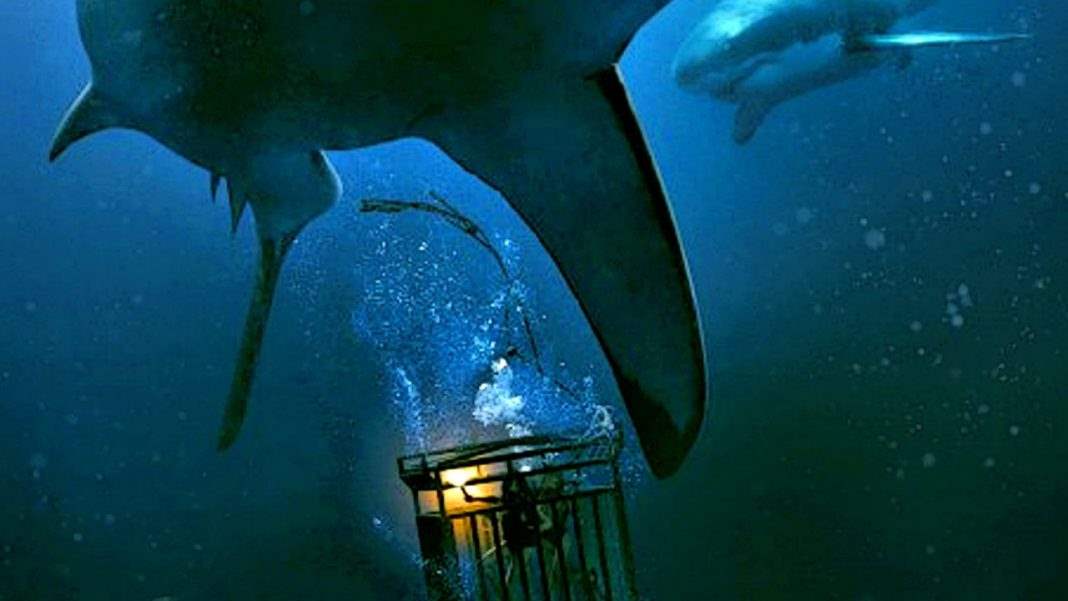 In terms of utilization, 47 Meters Down uses shots that focus behind one of the sisters, to showcase the dark abyss of the open ocean, but they didn't always have a shark present in those shots. Some of the best peaks in tension took place when the camera revealed the insane amount of open ocean that the girls were in and the choice to not include a shark at every opportunity shows skill and creative restraint. Also, because 47 Meters Down didn't constantly use shark attacks it brought more authenticity and suspense to the entire film.
Furthermore, Lisa and Kate were genuine characters and their relationship was wholly believable. They weren't oversexualized caricatures, but portrayals of two women having fun in a foreign country, and their youth and adventure were aspects of their characters, not their main characteristics.
There is also a surprising amount of character development for both the sisters in 47 Meters Down, which is shown through natural conversations, small interactions, and even some cleverly-inserted text messages. Their character development not only bridged a connection with the audience, but elicited an emotional reaction from their plight. You wanted them to get to safety, you didn't want them to be dispensable like a character in a sillier shark film.
The suspense and the tension were also well-constructed. There were times that I was gripping my seat in anticipations of jump scares to come. While sometimes the payoff of the tension was not a shark, the scenes with sharks in them were insanely terrifying and had my heart racing. (Maybe this isn't the case if you are not as terrified of sharks as yours truly, but each scare did have a proper build-up, too).
The only real issue with 47 Meters Down is that some details in the film are not explained and only exist because they are convenient for the plot. For instance, at one point the captain drops air tanks 47 meters below the boat conveniently where the girls are hiding out. I mean, theoretically, there could be a tracking device on their equipment or the shark cage itself, but without an explanation it comes off a bit silly. There are a couple more examples like this, but if you can look past them and just give yourself over to the fun escapism of an otherwise smart shark movie, it shouldn't be too much of a problem.
Overall, 47 Meters Down is a beautifully-shot movie with spectacular sound design, scary sharks, relatively believable characters, that also manages to be a fun time at the movies all round. I highly recommend that anyone, horror fan or regular movie-goer alike, sees this film. This may not be an annual go-to for you, but it is a real gem that deserves more than the marketing that undersold how enjoyable and well-crafted it is.
Check out 47 Meters Down, in theaters now!
WICKED RATING 6/10
Director(s): Johannes Roberts
Writer(s): Johannes Roberts, Ernest Riera
Stars: Mandy Moore, Claire Holt, Matthew Modine
Studio/ Production Co: Entertainment Studios Motion Pictures, Tea Shop & Film Company, Dimension Films
Release date: June 16, 2017
Language: English
Length: 89 min