As we anxiously anticipate the release of Stephen King's IT, we have some shots of the idyllic town of Derry Maine to share with you. Northumberland News has captured ten photos that showcase changes that have been made to the small Canadian town of Port Hope in order to bring Derry to life. Production begins today! You can check out the images for yourself, below! Each snap has an explanation of the before and after.
As we previously reported, Bill Skarsgard is in set to appear as the film's antagonist. The actor will appear alongside Jaeden Lieberher, Finn Wolfhard, Jack Dylan Grazer, Wyatt Oleff, Chosen Jacobs, Sophia Lillis, and Jeremy Ray Taylor.
What we know thus far is that the project will shoot between July 11th and September 6th in Canada. We also know that the producers are targeting an R-rating! The creative team says that their intent is to stay as close to the source material as possible. We previously reported that the California Tax Credit would be utilized by the production. So, while the project began lensing in Canada today, it is expected that at least part of the feature will lens in CA.
Original director Cary Fukunaga departed the It remake over budgetary disagreements with the studio. Andrés Muschietti (Mama) is now set to helm the forthcoming adaptation of the Stephen King tom, which is expected to be split into two parts. Gary Doberman wrote the most recent draft of the script with Muschietti. The film is currently targeting a September 8, 2017 release date.
The 1991 television miniseries and the forthcoming remake are both based on the Stephen King tome of the same name. No additional details on the upcoming project are available at this time but stay tuned to the site in the coming months and we will keep you apprised as more news is announced.
US flags have replaced the Canadian flags that normally hang downtown.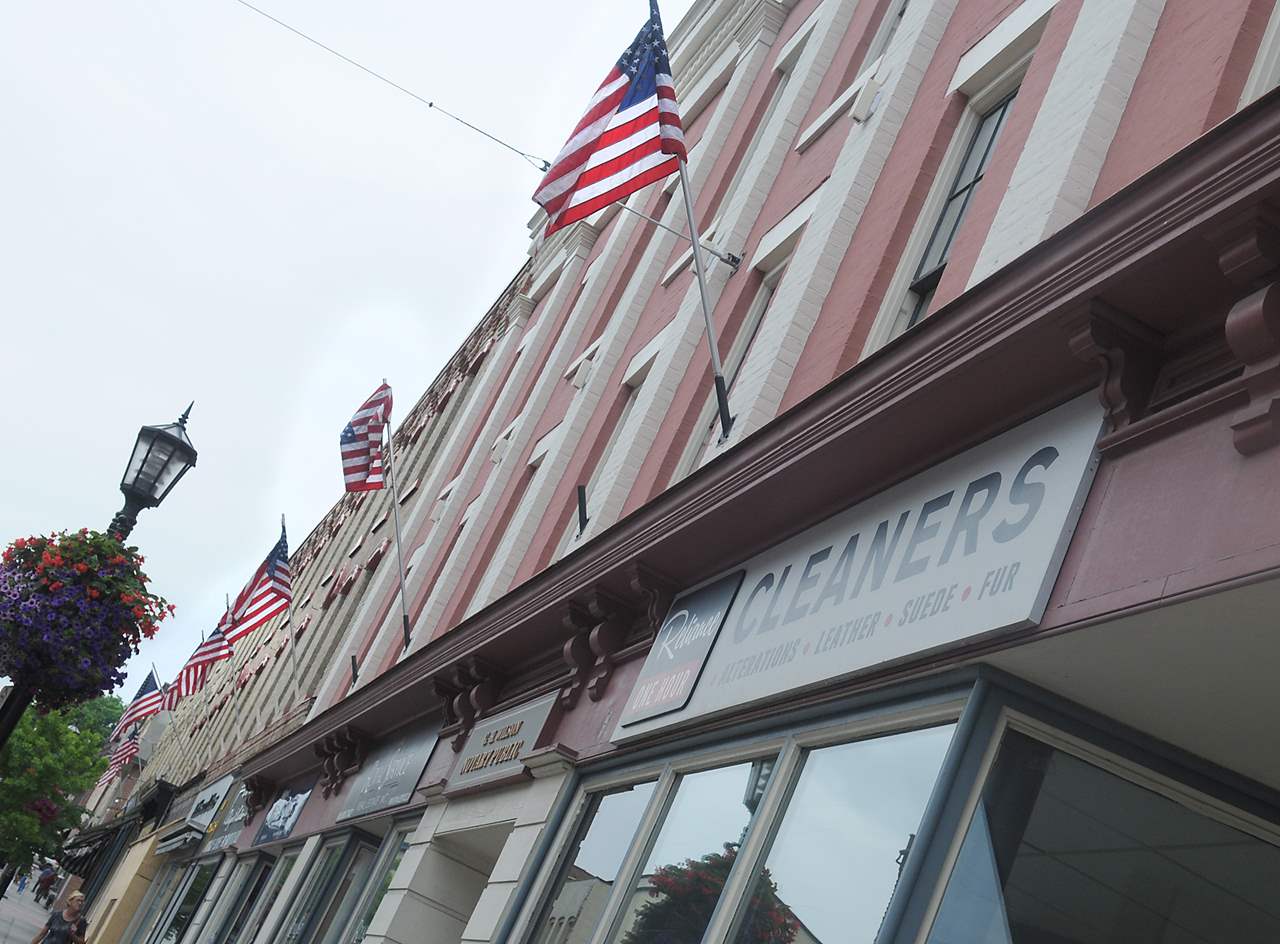 A statue of Paul Bunyan has been put up by the production team in Memorial Park.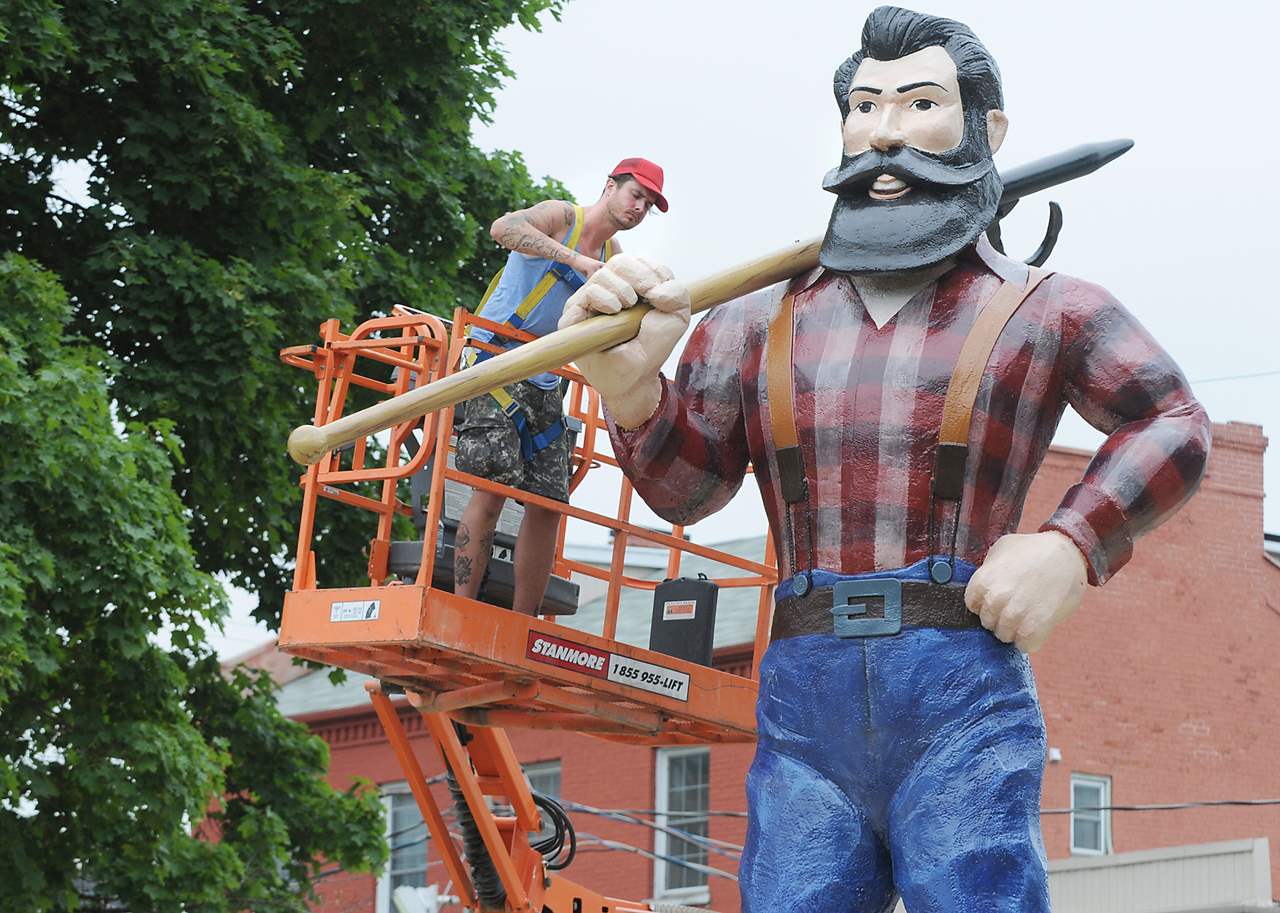 The town's Queen Street tattoo has been rebranded Derry Scoop.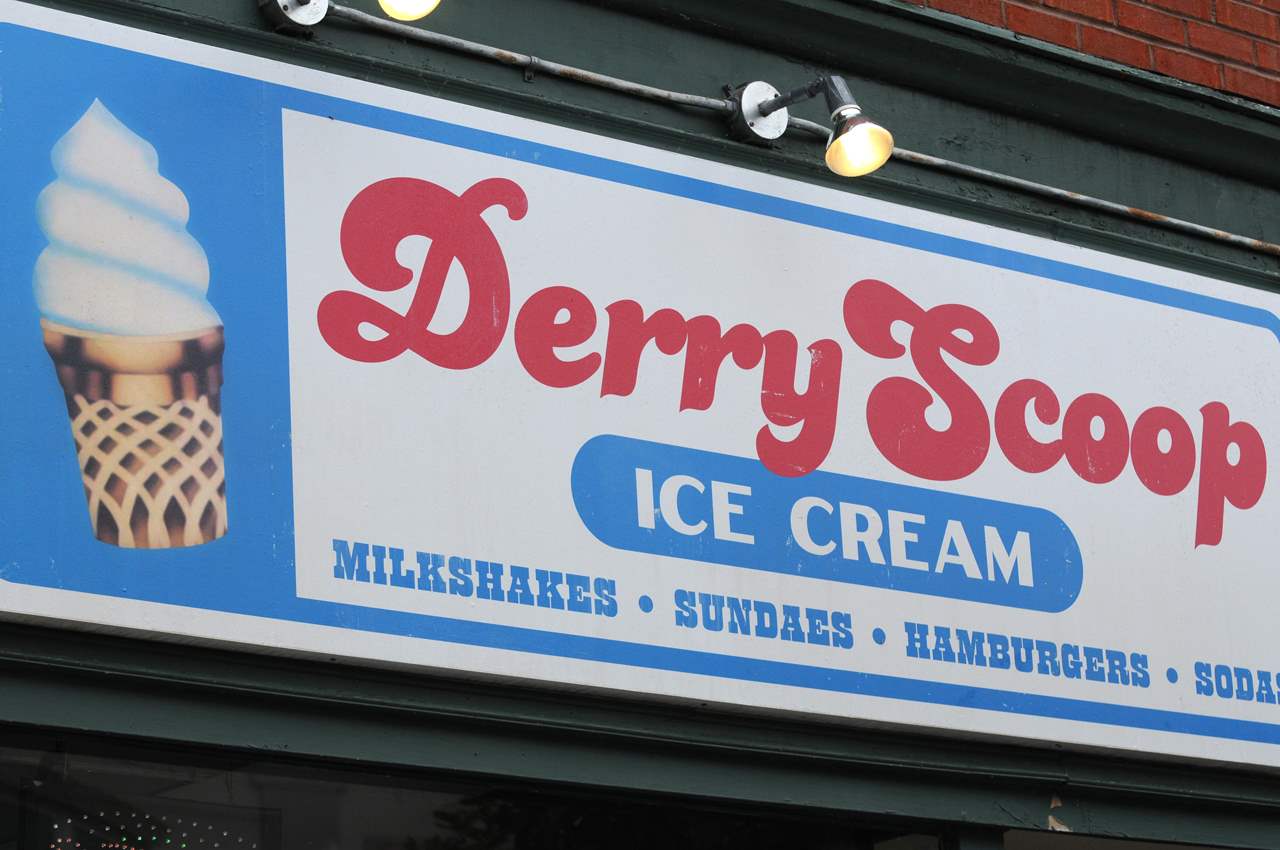 In this image, a vacant storefront has been repurposed as Reliance Cleaners.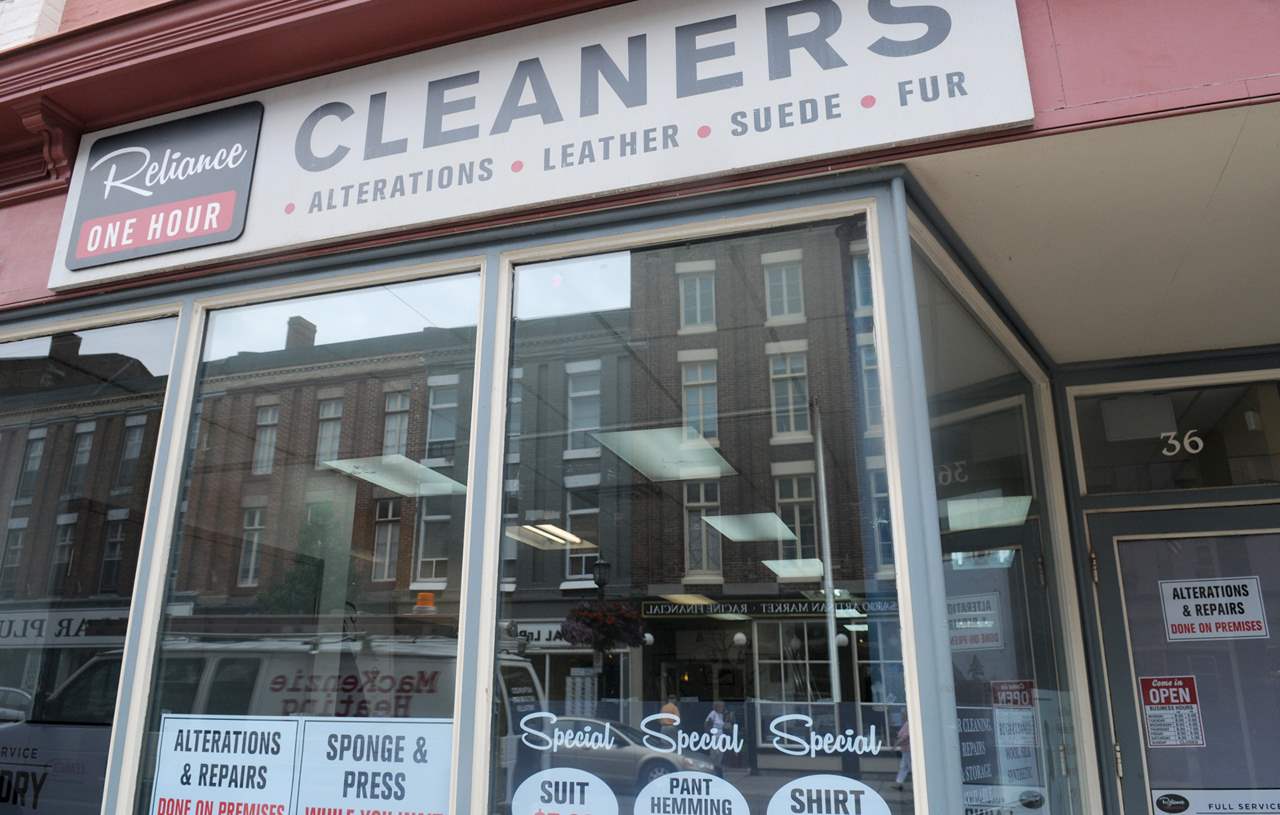 The Avanti Street Hair Design Shop in now Tony's Barber Shop.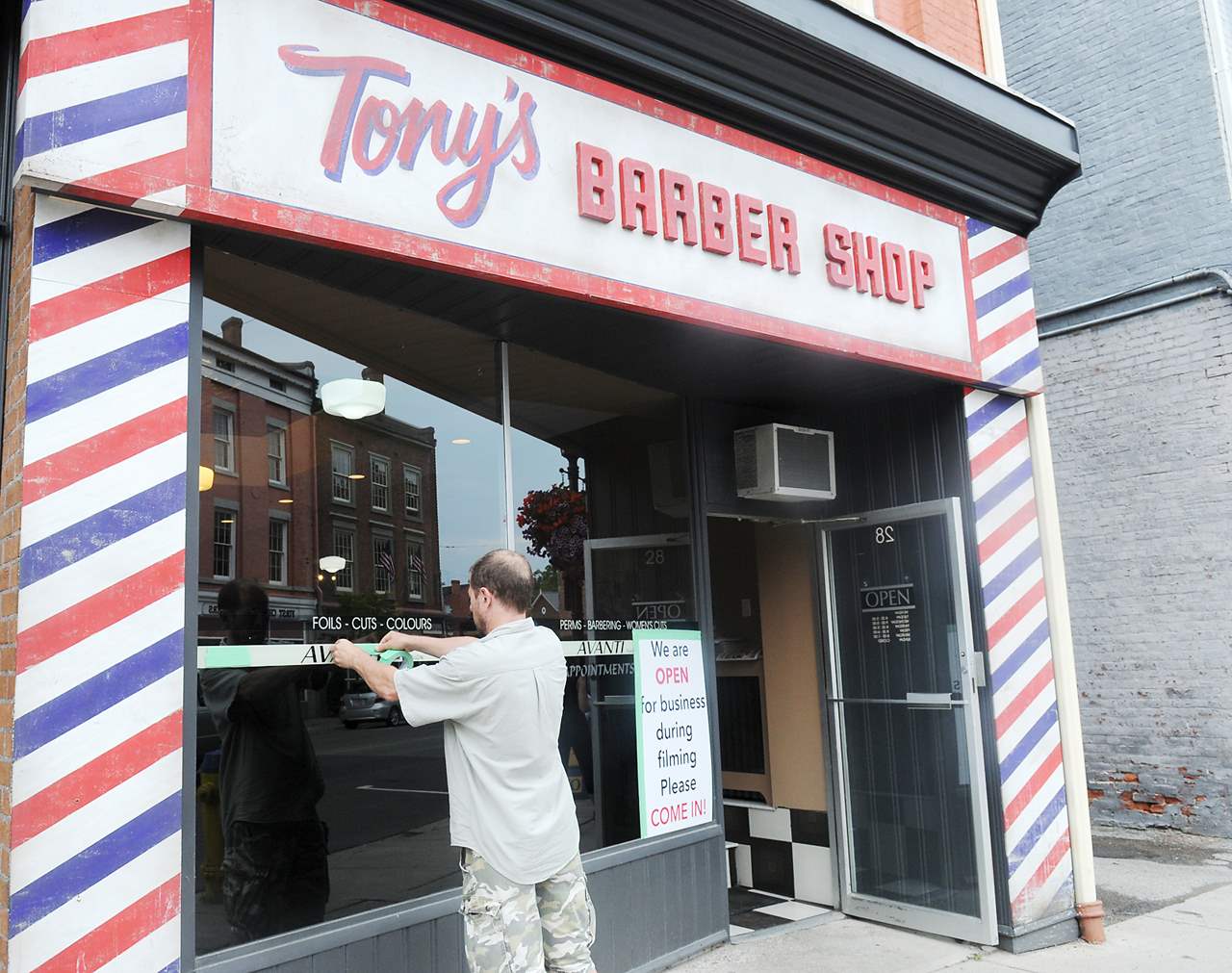 Gould's Shoes is posing as Quality Meats Butcher Shop.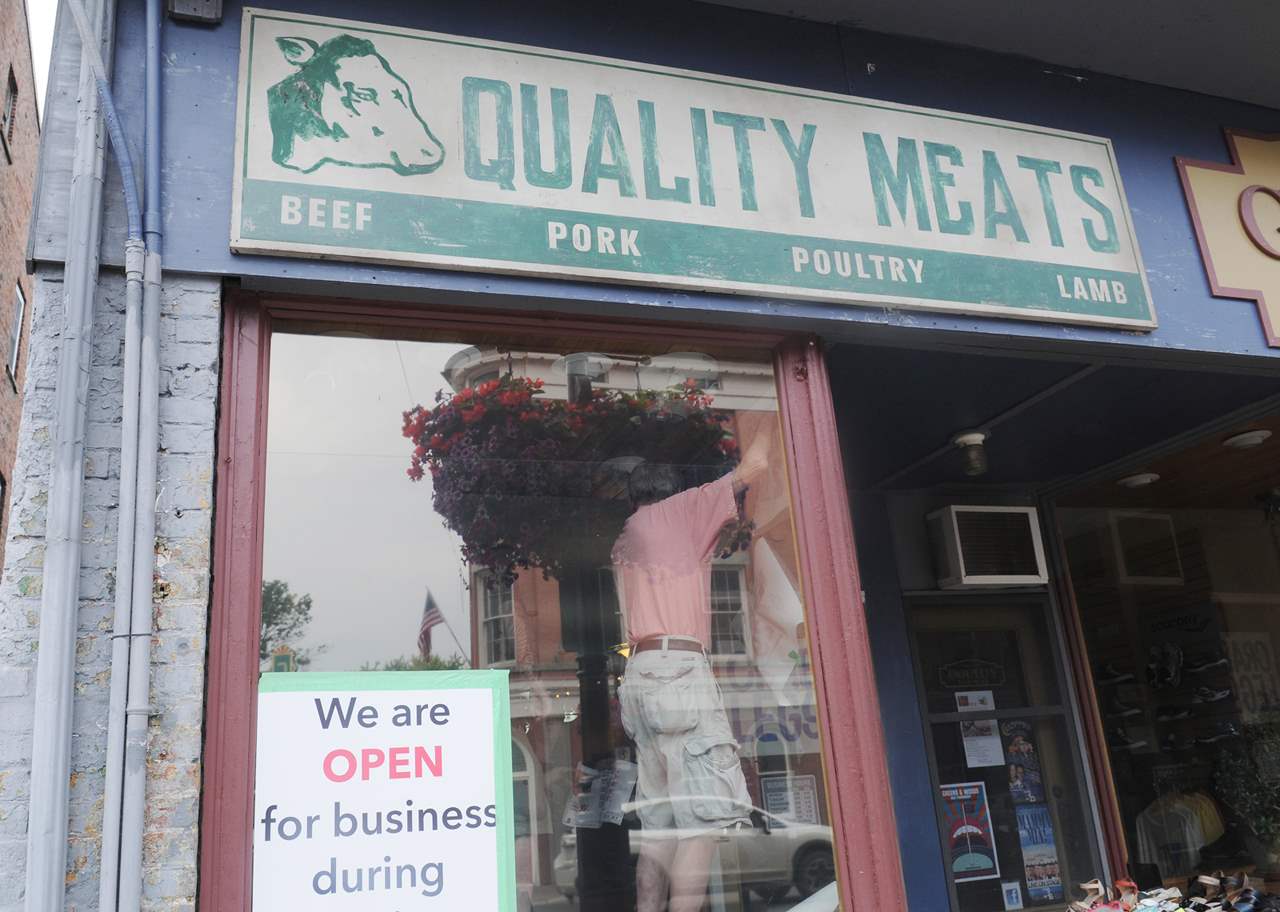 To stay accurate to the timeframe in which the film will be set, the local cinema is advertising Batman and Lethal Weapon 2.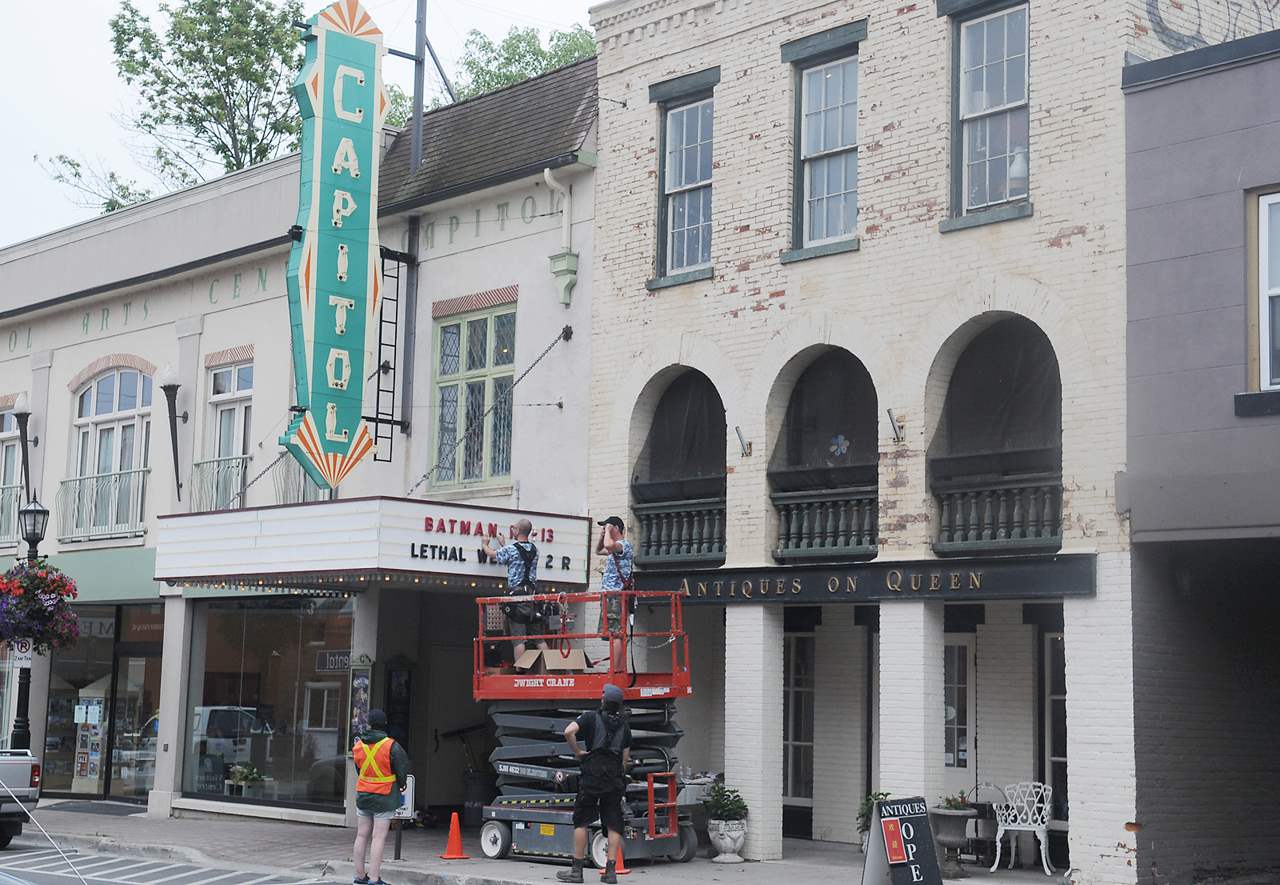 Ganaraska Financial has been rebranded as Montgomery Financial
The Port Hope Tourism Center has been changed to the offices of The City of Derry.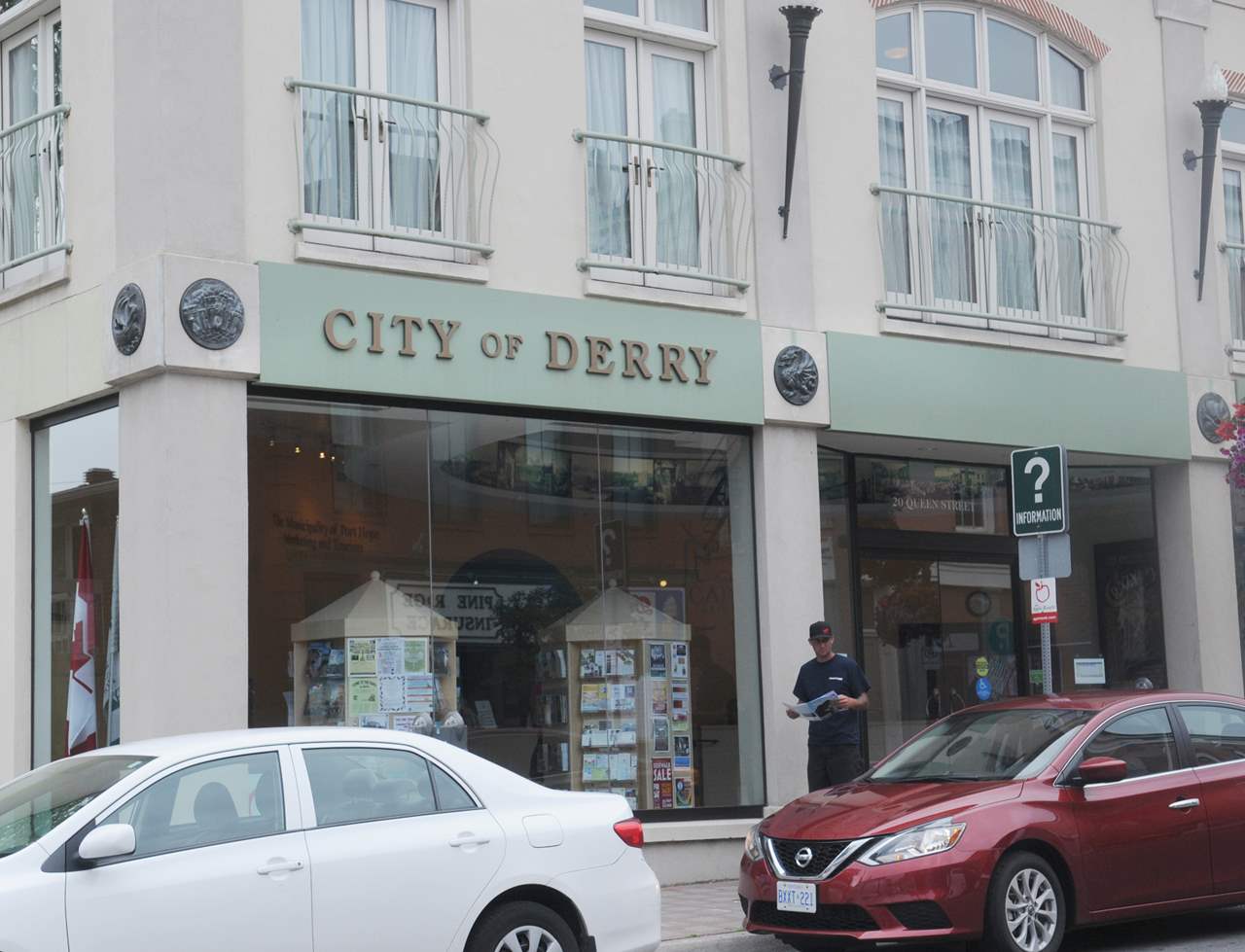 The Port Hope Municipal Hall has been rebranded as The Derry Public Library