Last month, we revealed that Zombieland star Jesse Eisenberg was down to do a sequel to the hit movie, along with his fellow cast-members, provided the script was good.
Eisenberg was quoted at the time as saying that "It'd be wonderful to do", noting it was the kind of movie "that, as soon as it came out, seemed appropriate to generate a sequel".
Not  a lot has happened in regards tot he project since then, leading many to take Eisenberg's comments as general, or off the cuff.
However, this past week at CinemaCon in Vegas, Sony revealed what looks to be the logo for Zombieland 2, as can be seen from the below pic (Courtesy of ComicBook.Com).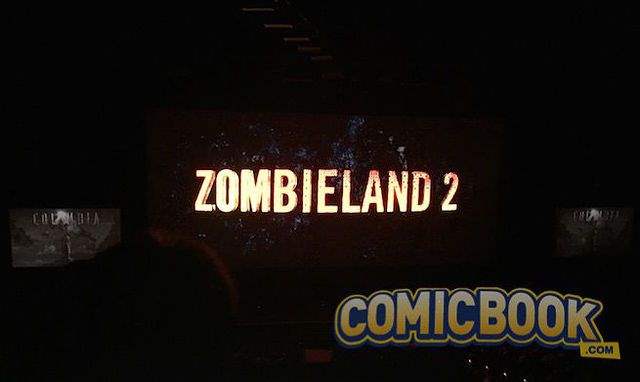 It's not much to go off, but at the very least it's confirmation the sequel is still in the works, which is good news for
Zombieland
's legion of fans.
The movie was previously tapped for an Amazon Prime pilot a few years ago but the content provider declined to take it to series, stating that their demographic wasn't necessarily the right fit for the target audience.
Zombieland takes place in a post-apocalyptic reality where almost all residents of the US have been turned into bloodthirsty zombies. A group of four survivors band together in an attempt to take on the undead and live to fight another day.
The group comprises a young man trying to return to his hometown to reunite with his family, a loner in search of the last Twinkie on earth, and two young ladies on their way to an amusement park.
We'll keep you updated on all the Zombieland 2 news as it breaks.