Abner Pastoll only ever had Sarah Bolger in mind for his latest film, A Good Woman is Hard to Find, and it shows; this is a major showcase for the considerable talents of the still hugely underrated Irish actress. It's impossible to imagine anyone but Bolger in the role, from the very first shot of her single mother, also named Sarah, bloodied and exhausted on the floor to the film's triumphant final moments when she finally gets her due in spectacular, shocking fashion.
Bolger's Sarah is a struggling mother of two young children with less than 20 quid to do her shopping. The whole world is against Sarah, from her complete wagon of a mother to the leering man in the grocery store who insists on Sarah paying for the chocolate bar her young son mistakenly ate while they were shopping. Sarah doesn't eat dinner so her children can eat. She's exhausted and nobody is really helping her, with the kids' possible drug dealer father having been murdered (the local police don't care and have let the case drop completely) recently enough that it still stings when people mention it to her.
Related: Porno (yes, that's really its title) [Frightfest 2019 Review]
Sarah is so broke, in fact, she can't even afford a gravestone for her late husband, and her mother's best advice for getting by in life is to "be a bit of a b*tch." The only small pleasure she gets is from her vibrator, for which Sarah must scrabble for spare batteries (thankfully, unlike a similar sequence in The Babadook, this is played neither for dark comedy nor shock value). Then, one night, her humdrum life is turned upside down when a criminal, fresh off stealing from the scariest gangsters in town, crashes into her home and demands shelter.
This is Tito (Andrew Simpson, who also starred in Pastoll's Road Games) and, although clearly a dodgy character with dubious morals, he's charming and friendly, not to mention intimidating, enough that Sarah acquiesces to his demands. Over the course of the next few weeks, he stashes drugs under her bathtub and, after Tito has sold a bunch, Sarah gets a cut of the profits. The cheeky so-and-so even regales her with tales of how things would've ended differently if he was Jesus Christ (i.e. Tito wouldn't have been crucified) and, at one point, suggests a connection to her husband that might help Sarah catch his killer. Still, things can't stay rosy between the two of them for long or there wouldn't be a story.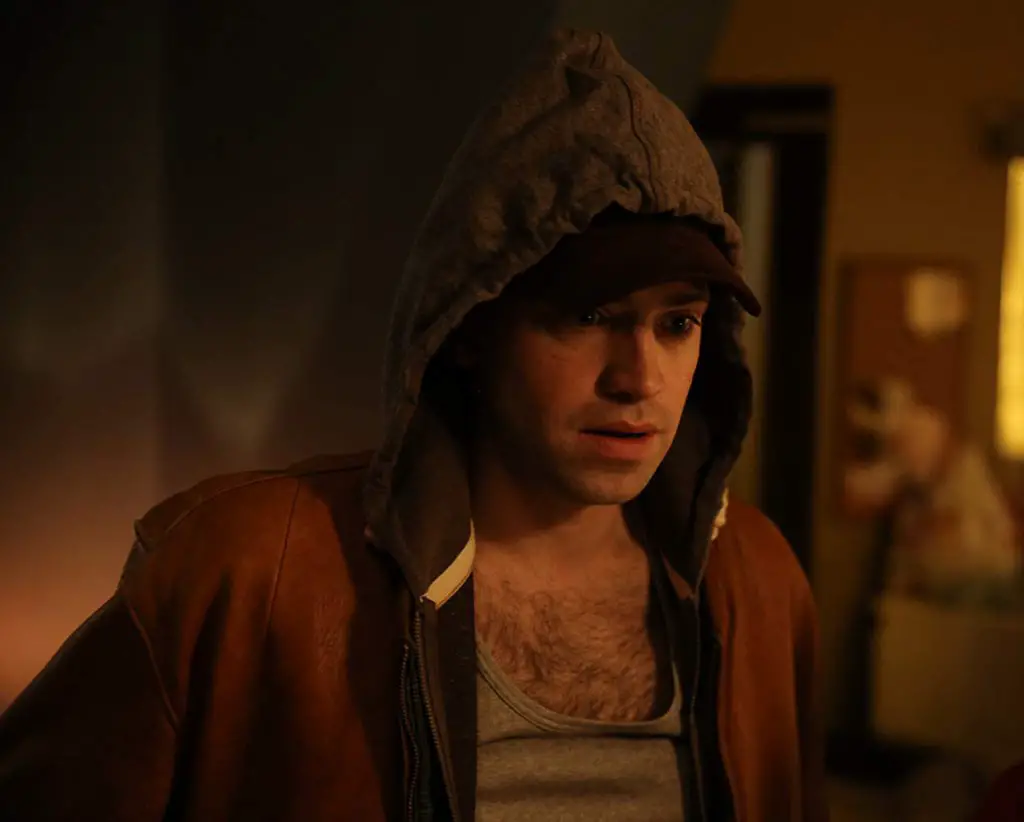 A Good Woman is Hard to Find, as its title suggests, is all about how poor Sarah finds herself in this difficult situation and, although she profits from it for a while, eventually upends her life as a result. Crucially, Sarah isn't a victim. She's resourceful (see: sourcing those much-needed batteries) and stronger than Tito, her mother, or even she realizes. Everyone judges her so harshly, underestimating her at every turn, but Sarah is essentially just trying to make a life for herself and her kids. And she'll do whatever it takes, no matter how numb she might be after swimming against the tide for so long.
When the money starts rolling in, even though she knows it came from a bad place, Sarah allows herself to relax and smile a little with this new freedom she's been afforded. There's a sense she doesn't want to face the truth about her husband, but regardless it's clear Sarah doesn't deserve the hand she's been dealt. We consistently root for her, even when she does the wrong thing. Although Sarah's redemption is inevitable, it's still a joy watching her apply makeup like warpaint and stroll into a bar full of gangsters to take back the life she finally believes is owed to her.
Bolger is completely astonishing in the lead role, her natural, Southern Irish accent jarring nicely against the rest of the Northern cast to terrific effect (the real villain of the piece is a Brit, naturally). Sarah constantly feels like an outsider. She's never on even footing and, particularly as the situation with Tito intensifies, it's like the walls are quite literally closing in around her. And yet, her brief dalliance with an unsavory type imbues Sarah with a newfound confidence, the kind that enables her to fight back against a child services worker, whom she takes to task for assuming Sarah is a bad mother.
In the movie's darkest moments, Sarah dismembers a body (the bone-crunching sound design is hugely effective here, ensuring we feel every squelchy second). Images of Sarah disposing of garbage bags full of body parts are juxtaposed against those of her telling the kids a bedtime story, emphasizing how much this young mother has to juggle to keep her head above water. Rather than a superwoman taking out bad guys at every turn, or a useless loser looking for a handout, Sarah is a normal person in a desperate situation that escalates exponentially, leaving her with no choice. A tight script by Ronan Blaney (only his third feature, shockingly) ensures Sarah is never anything less than a fully-developed, three-dimensional character, anchored by Bolger's peerless, vanity-free performance.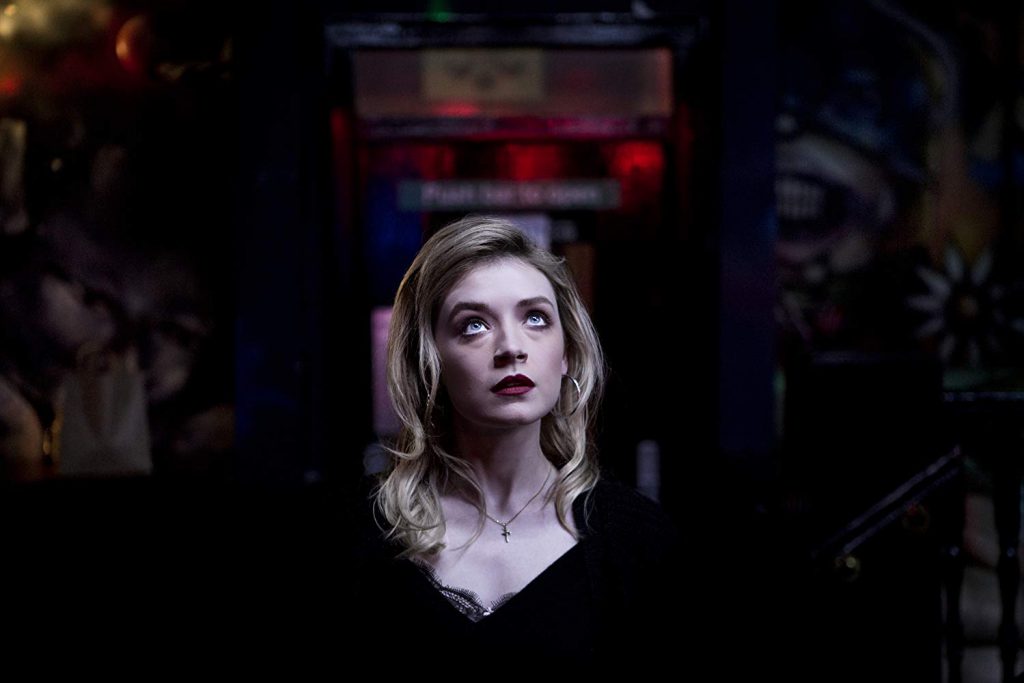 The striking score, by Makeup and Vanity Set, toggles between being urgent and throbbing and plaintive, quiet, and sad. Again, it's not telling us how to feel about Sarah's predicament, only to follow along with her as she tries to get through it. Sadly, the idea of presenting a woman's story without judgment is still a relatively new concept and it's hugely impressive to see Sarah, through the eyes of Blaney and Pastoll, emerging with a sense of hope and drive for the future. Pastoll even suggested there may be more to her story to tell down the line, which would be wonderful.
Sarah is the kind of character who sticks with you, because she's so rooted in the daily struggle millions of low income folks are dealing with on a daily basis. It's easy to empathize with her. A Good Woman is Hard to Find may utilize some fantastical elements to tell her story (it is a crime thriller, after all), but at its core, this is the tale of a woman on the edge who, after being beaten down for the last time by society, takes matters into her own hands in a desperate, but still hugely empowering, way.
See Also: Knives and Skin [Frightfest 2019 Review]
Blaney and Pastoll should be commended for choosing to tell this particular story, and for presenting it with sensitivity, nuance and verve, but A Good Woman is Hard to Find is, more than anything else, a showcase for the considerable talents of Sarah Bolger. On this evidence, she's about to break out like her namesake in a massive way (though, hopefully, with less sawing off of body parts required).
WICKED RATING: 8/10
Director(s): Abner Pastoll
Writer(s): Ronan Blaney
Stars: Sarah Bolger, Andrew Simpson, Edward Hogg, Caolan Byrne
Release date: TBC
Studio/Production Company: February Films
Language: English
Run Time: 97 minutes
Follow us on social media: Twitter, Facebook, Instagram, and Youtube