Bite begins in an unassuming and deceptive way; like an ignored insect bite that quickly becomes infected, the film surpasses a misleadingly bland opening sequence to become something that the audience can't quite ignore. Initially presented in a formulaic found-footage style, the picture quickly grows into an interesting slice of body horror. The narrative is one that's as concerned with the central character, her mind and relationships, as much as her transforming body.
Casey (Elma Begovic) and her two best friends film their holiday in Costa Rica, where they are celebrating Casey's looming marriage. Warning signs are peppered throughout this segment, hinting that all is not as well as it would seem on the surface: Casey reveals her reservations about her marriage and the diegetic camera bears witness to some strained interactions between the friends.
After Casey is bitten by an unseen creature during a swim, she dismisses it as nothing serious and the girls continue their partying. Casey is intoxicated and appears to hook up with a man she meets in a club, returning the next morning in a state of disarray and with no memory of what happened.
Distraught, she returns home to her apartment building, which also houses her smothered husband-to-be, Jared (Jordan Gray) and his hostile, seemingly omnipresent mother-in-law. Fuelled by her guilt, Casey shuts herself away in her apartment, ignoring her wedding preparation, Jared, and her friends.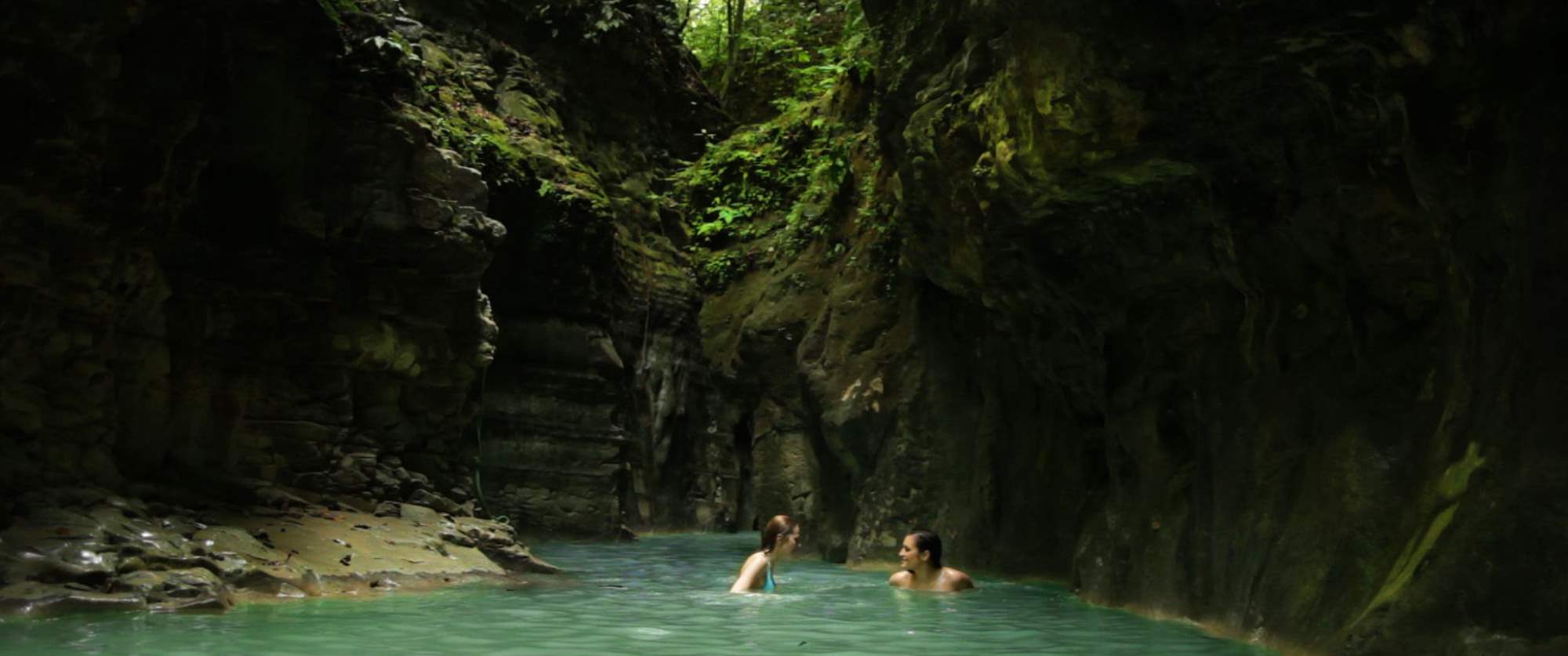 Drawing inspiration from Lynch and Cronenberg, the film is a study in mental health within modern society, particularly exploring societal expectations and pressures, and the guilt of overcompensating for these fears by slipping outside of acceptable behaviour. In doing so, the physical regression of Casey's character into basic, animalistic instincts is juxtaposed with the very human emotions that she retains. The narrative arc reveals the tension between body and mind, reflected in the psychosomatic condition that manifests as a result of Casey's mental health.
As a signifier of her temptation, teasing and eventual tasting of the forbidden fruit in the exotic Eden of her holiday destination, so removed from her real life, Casey is herself bitten. Casey's initial doubts and subsequent guilt over her infidelity develop into an infection, both psychological and physical, that cannot be ignored. Casey's body is no longer her own; she takes on a monstrous form that signifies her madness.
There are some wonderful, subtle touches in the transformation of Casey's body, which is perfectly enhanced by the sound design; wounds weep, slime squelches and puke is projected. The make-up, gore effects and set design is outstanding, which only serves to further affect the viewer viscerally, on top of the nagging, haunting questions that remain with the audience long after the credits have rolled.
Despite its physical horror, the film is grounded in the very real fear of societal roles and pressures. A wonderful exploration of the relationship between body and mind, Bite marks director Chad Archibald as one to watch in the horror circuit, proving he can handle and cleverly combine both elements, despite limited critical acclaim for previous offerings The Drownsman (2014) and Ejecta (2014).
Bite thus resonates with the viewer long after watching; much like the bite of an insect, it viscerally marks the body with a physical, irritating itch that creeps into the conscious, buzzing at the edge of our thoughts and forcing us to question our actions, roles, and darkest desires. Bite will be in select theatres and on VOD May 6, 2016.
WICKED RATING: 6/10  [usr 6]
Director(s): Chad Archibald
Writer(s): Chad Archibald, Jayme Laforest
Stars: Elma Begovic, Annette Wozniak, Denise Yuen, Jordan Gray, Lawrene Denkers, Barry Birnberg, Daniel Klimitz, Tianna Nori, and Caroline Palmer
Release: May 6, 2016 (limited theatrical and VOD)
Studio / Production Co: Scream Factory Films
Language: English
Length: 130 mins
Sub-Genre: Body horror