In Digging up the Marrow, horror filmmaker Adam Green (Hatchet) is compelled to definitively prove or disprove the existence of monsters when he is approached by William Dekker (Ray Wise of The Aggression Scale) who claims to have undeniable proof that monsters are real. Dekker also purports to know where said monsters can be observed entering and exiting our realm of existence. Green is understandably skeptical at first but becomes a true believer when he sees evidence that monsters really do walk among us. The filmmaker falls deeper and deeper down the rabbit hole when he begins Digging Up the Marrow. 
Digging Up the Marrow is written and directed by Adam Green. Green also stars in the production and alongside genre film and television vert Ray Wise. Horror legends Mick Garris, Kane Hodder, Don Coscarelli, and more also make appearances!
Adam Green's Digging up the Marrow is an exciting, fast-paced, and unpredictable ride. It never goes in a the obvious direction. And because Green, his ex-wife Rileah, and many of the film's other characters play themselves, this picture blurs the lines between fantasy and reality. The same story presented as complete fantasy with fictional characters wouldn't have been nearly as enticing or compelling. Green's decision to star as himself and  feature a variety of cameos from his buddies as well as some power players in the horror genre was a very smart one. Digging Up the Marrow makes each scene feel as though it is actually happening. Moreover, Green is almost impossible not to like with his mild mannered demeanor and 'awe shucks' sensibility.
Related: Adam Green Talks Horrified! and the Return of Holliston [Exclusive]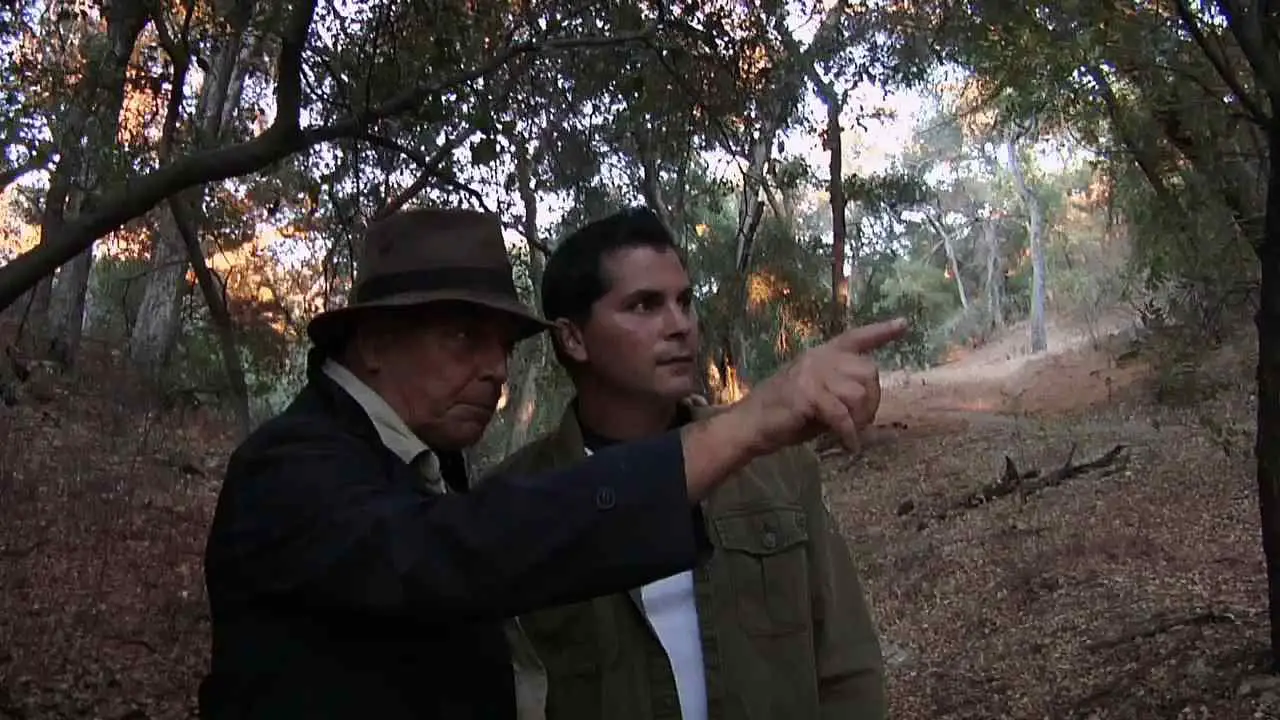 The monster effects are achieved practically and they are exceptional. This is yet another example of Green showing his love for the monster movies of years past by concocting a film that is a love letter to not only the monster movie genre but to the care and dedication that went into bringing practical monsters to life once upon a time. Effects artist Alex Pardee really shines here!
As far as the fright quotient goes, the scares are jam packed into the second and third acts. The first 30 minutes or so is primarily there to set up acts two and three and to deliver some expository dialogue. However, the characters are compelling and likable enough to more than make up for the picture taking a moment to establish its backstory prior to jumping feet first into the scares. Moreover, once the film does start with the scares, they are plentiful and more than worth the wait!
Digging Up the Marrow incorporates elements of the mockumentary with scenes that are quite cinematic and the end result is sheer genius. The two–seemingly conflicting–styles come together to make a finished product that gels perfectly well. There is minimal shaky cam and the scenes that have a found footage type of feel to them are few and far between.
Digging Up the Marrow has done the festival circuit and Green has also taken it on the road but if you missed seeing it by way of the roadshow or one of the film's festival screenings, you should absolutely check it out as soon as possible. It will be available on VOD and in select theaters February 20, 2015.
WICKED RATING: 7.5/10
Director(s): Adam Green
Writer(s): Adam Green
Stars: Adam Green, Ray Wise
Release: February 20, 2015 (Limited theatrical and VOD)
Studio/ Production Co:  AriesCope Pictures, RLJ Entertainment
Language: English
Length: 98 Minutes
Sub-Genre: Creature Feature, Mockumentary