This quasi-follow up to Cloverfield is directed by  Dan Trachtenberg. It marks his feature film directorial debut. The picture stars John Goodman (Red State), Mary Elizabeth Winstead (Final Destination 3), and John Gallagher Jr. (Jonah Hex).
After being involved in a serious car accident, Michelle (Winstead) awakens in an underground fallout sanctuary. The shelter's two other inhabitants, Howard (Goodman) and Emmett (Gallagher Jr.) assure Michelle that a widespread chemical attack has occurred outside but Michelle has grave doubts about whether or not the outside world is really as unsafe as she's being told.
Cutting right to the chase: I was shocked by just how much I enjoyed this film. Simply put: I am not a big fan of Cloverfield. It's not a bad movie. It's just not my cup of tea. I don't usually go crazy for giant monster fare or found footage flicks. So, my expectations were firmly in check when I sat down to watch this sequel/spinoff/blood relative of the original. I was pleasantly surprised to learn that the found footage gimmick had been completely ditched in favor of the cinematic approach and I was also thrilled that the film's first two acts are spent with Michelle fighting a very human villain. For the first sixty minutes, this is something of a psychological thriller masquerading as a Cloverfield film.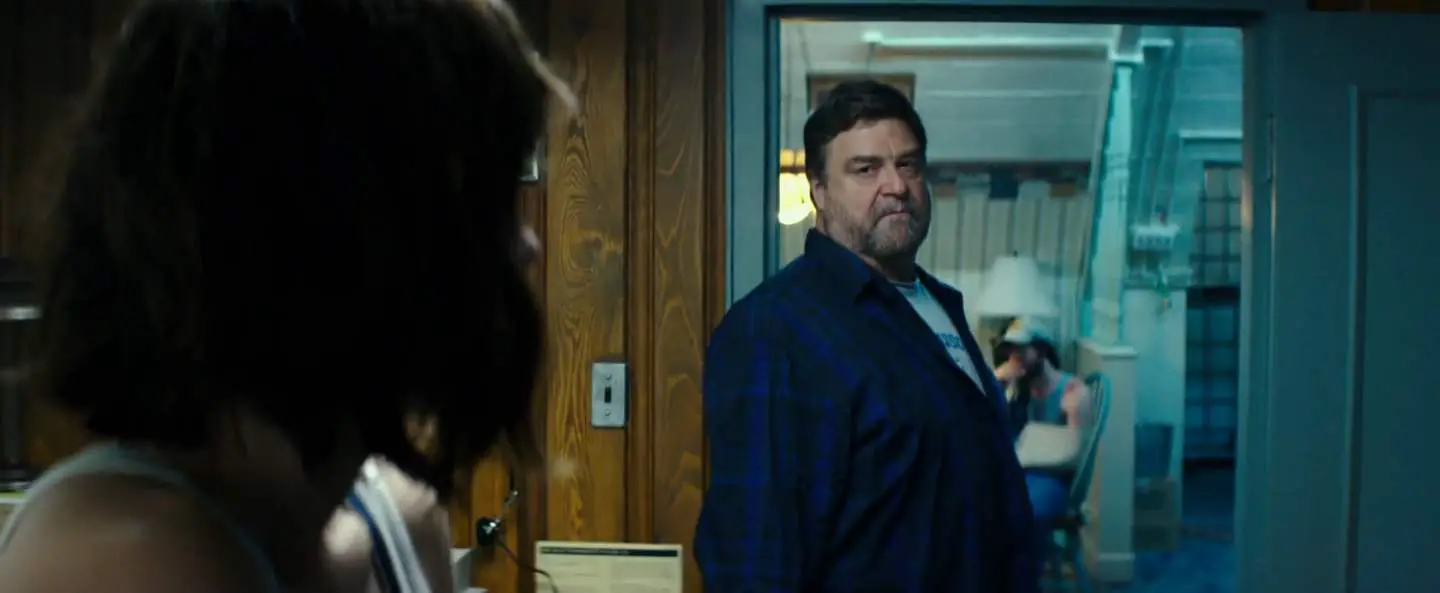 Things definitely take a different turn in the third act but I thought it was a nice change of pace. Almost like getting two films in one. That may very well prove as a detriment to fans hoping for something more in the vein  of 2008's 
Cloverfield. 
Seeing as how not being a fan of the original worked to my benefit, it's possible that 
Cloverfield 
enthusiasts will come away from this follow up effort unpleasantly surprised.
What worked best for me was the chemistry between the three leads and the psychological horror that arises when Michelle begins to suspect that Howard may be a very dangerous man. The more Michelle learns about Howard, the more reason she has to question his intentions. That mounting tension, plus the uncertainty as to whether or not a real chemical attack has occurred outside comfortably sustains the film through the first 60-minutes. When the final act begins building towards the climax, things really kick into high gear.
10 Cloverfield Lane is definitely more sci-fi than it is horror but there are multiple moments of sustained fright that will have viewers on the edge of their seats. There isn't a ton of onscreen carnage but what we do see is well-executed and appears to have been accomplished practically. What is there that I wasn't expecting is a lot of very dark humor. I laughed way more than I thought I would. John Goodman is on point and his costars really let him steal the show.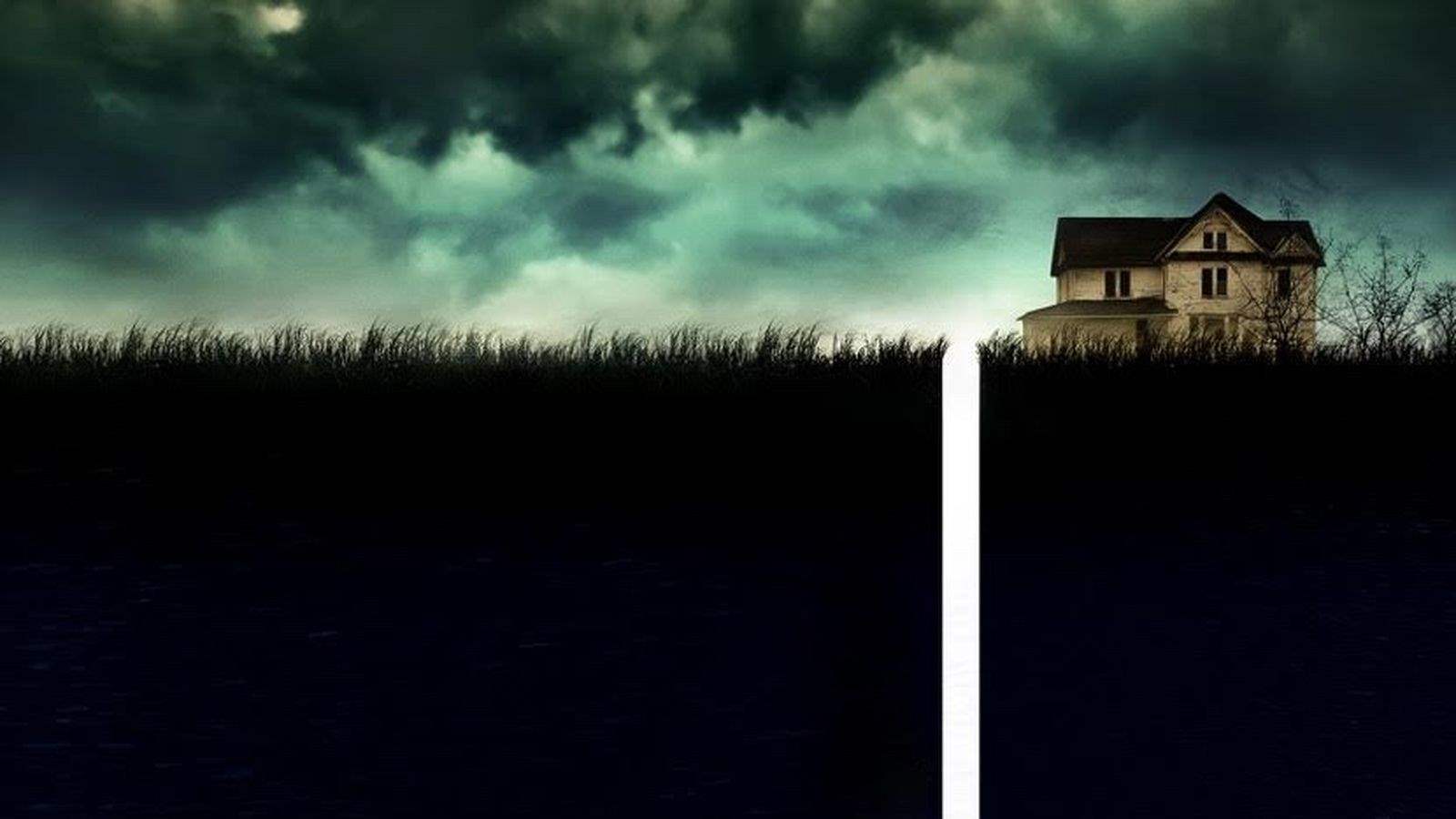 As far as special features, the Blu-ray release offers a ton of them. There are a multitude of featurettes, one very wisely explains how this spec script was converted to a Cloverfield story and makes the suggestion that there may be more stories in the Cloverfield cannon, much in the same way The Twilight Zone told different stories that occurred in the same world. As for technical specs: The picture and sound quality are excellent, as expected. No complaints there.
I think this is ultimately going to be a love it or hate it kind of film and I fell into the former camp. It's not on my short list for best films of 2016, but I really had a great time with it and wouldn't be averse to revisiting it down the road. You can check out the film for yourself on Blu-ray and DVD, now!
WICKED RATING:  [usr=6]
Director(s): Dan Trachtenberg
Writer(s): Josh Campbell,  Matthew Stuecken, and Damien Chazelle
Stars: John Goodman, Mary Elizabeth Winstead, John Gallagher Jr.
Release: Home Video June 14, 2016
Studio/ Production Co:  Paramount Pictures, Bad Robot
Budget: $15 Million (Estimated)
Language: English
Length: 104-Minutes
Sub-Genre: Sci-Fi, Psychological Thriller