"Women are the engine that drives the universe" super-producer Travis Stevens (We Are Still Here, Starry Eyes, Cheap Thrills) told the assembled crowd at Frightfest 2017 when introducing 68 Kill. They should be respected, he stated almost, it would seem, in an attempt to preemptively defend what we were about to watch. Because, in spite of marketing pushing a female-forward, feminist agenda, this is anything but.
Based on the novel of the same name by Bryan Smith, the flick is written and directed by Trent Haaga (who also scripted Cheap Thrills) and presented as a kind of bizarre road trip/revenge movie hybrid. Matthew Gray Gubler is Chip, a sad-sack loser who's somehow managed to snag Annalynne Mc Cord's gorgeous but capital-K ker-azy Liza. It's she who suggests robbing a 68 grand fortune so the two can start a new life together. Things do not go according to plan.
First off, to be clear, a movie simply cannot market itself as feminist or pro-women when it contains a five-minute long monologue about "that sweet p***y" and how it drives good men to the depths. 68 Kill will be very attractive to Reddit denizens, Red Pillers in particular, who posit the idea that women be crazy in spite of the fact they have likely only ever come into contact with real-life women while waiting in line at the grocery store.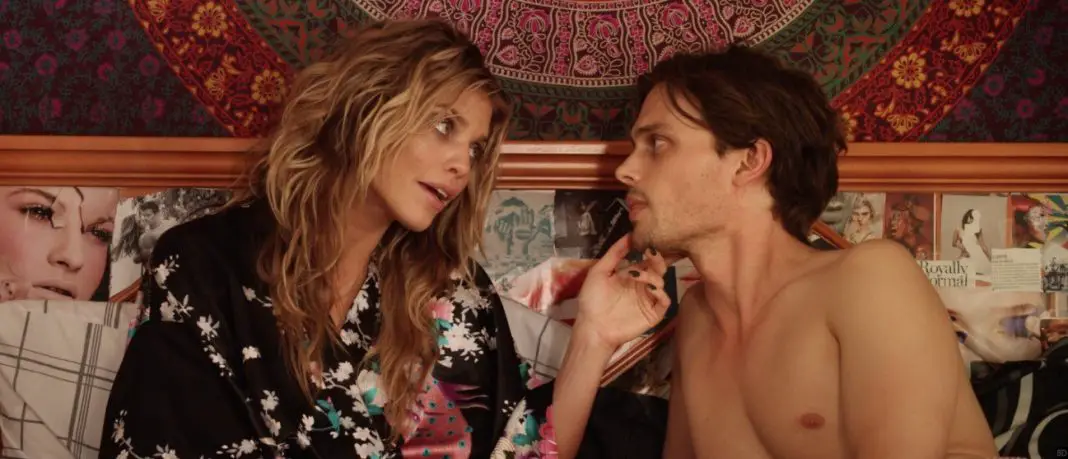 The
super rad teaser poster
for the movie presents three, bad-ass chicks (Mc Cord,
A Girl Walks Home Alone At Night
's Sheila Vand and Alisha Boe) staring out as though they own the world. They're positioned at the top of it, looking down on the men below. The message is clear: we are in control. In the context of the movie, however, Mc Cord is a loopy sex addict, Vand a psychopathic killer and Boe a Madonna/whore who
begs
Gubler to sleep with her and make her clean (really).
There's a nastiness to it, a very definitive confirmation of everything women have been fighting against for the past hundred years, particularly in the wake of things like Gamergate. It's so obviously written and directed by a man (well, two men including the novel) that it's laughable to even suggest there's any depth to it, let alone a subversion of gender roles as is heavily implied by the super-cool, eye-catching marketing material.
It's a shame because the cast are all brilliant. Gubler, who couldn't look intimidating to save his own life, is tasked with doing so while wearing a kiss-covered vest top, sweats and flowery sandals. Vand, with a Lydia Deetz haircut and GG Allin shirt (because of course a disgusting a-hole would idolise a disgusting a-hole) is worlds away from The Girl, wild-eyed and loopy.
The star of the show, however, is Mc Cord whose move to horror with the brilliant Excision was incredibly shrewd. Here, she looks more like the 90210 character that made her famous, but is no less mental. Mc Cord lights up the screen every single second she's on and gets all the movie's best lines. "Please don't be mad at me" she pouts at Chip when he finds out this may not be Liza's first foray into crime.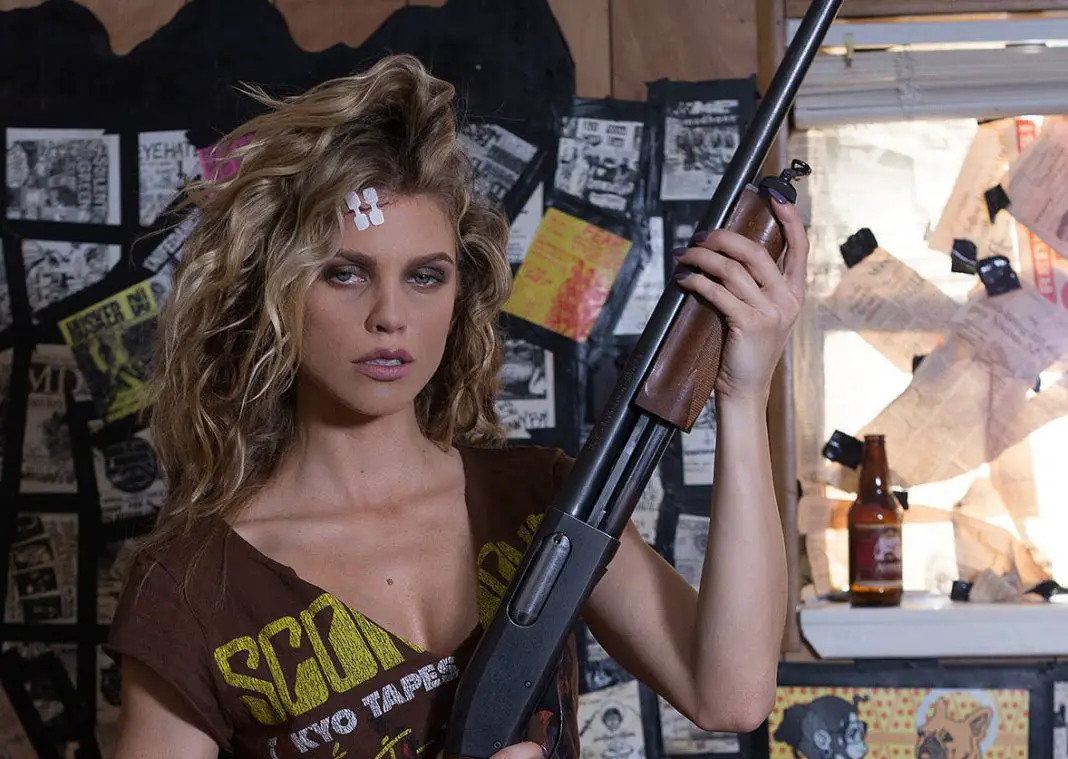 She's so blasé about murder and torture that it makes his (totally reasonable) reactions even funnier. But the movie–or, presumably, the source material–isn't smart, subversive, or brave enough to side with her or to give her a proper arc. It's unfair how Liza is treated overall, considering she's easily the most engaging character. But this is a "man having a bad day" movie and, as such, the man is the focus.
There are things to like about 68 Kill. It's stylish, colourful, entertaining and funny–though not quite as funny (or indeed as crazy) as it thinks it is. Once upon a time, the title would've been 68 Mill and it's sad to think how times have changed enough that 68K now seems like a lot of money. In that respect, this also could have been an interesting rumination on lower-class life.
Likewise, with "kill" in the title, the kills better be good and by god they are great. It's nice to see a blood-covered man, as opposed to the typical woman, for a change and the whole thing zips along at a fine ol' pace. In the end, though, 68 Kill wants to have its p***y and eat it too and, as a result, it ends up alienating a considerable portion, maybe even a majority, of its audience. And no amount of pandering, patronising speeches are going to change that.
WICKED RATING: 5/10
Director(s): Trent Haaga
Writer(s): Trent Haaga
Stars: Annalynne Mc Cord, Matthew Gray Gubler, Sheila Vand, Alisha Boe
Release: August 4, 2017
Studio/ Production Co: Snowfort Pictures
Language: English
Length: 93 minutes
Sub-Genre: Revenge