Demon kids have been de rigeur in horror since scary movies were a thing, from Children of the Corn to Orphan. In fact, according to certain people, all horror movies are either about a haunted house or a scary little kid. But what happens when that scary little kid isn't very clearly or definitively evil? That's the premise of Prodigy, a nifty little indie movie from writing-directing duo Alex Haughey and Brian Vidal, which is streaming on all digital platforms NOW.
The revelatory Savannah Liles, in her first big on-screen role, is Ellie, a disturbed young girl currently being held in a high-security facility. As a last ditch attempt to save her from execution (and dissection), beleaguered psychiatrist Dr. Fonda (Richard Neil) is drafted in to try to confirm, once and for all, whether Ellie is actually evil (and responsible for her mother's death) or whether there's something deeper going on.
As a result, much of Prodigy is taken up by one-on-one sessions between the doctor and his reluctant patient, conducted in a sealed room while a crowd of onlookers watch anxiously from the adjoining room, each with his or her own opinion on the subject. Everybody has their own reasons for rooting either for or against Fonda, whether it's the military leader who wants the girl exterminated, or the special agent empathetic to her struggle.
The decision to base the action in a single location was clearly an attempt to combat budgetary concerns, as the filmmakers themselves would admit, but it's to their immense credit that the single setting isn't limiting. Rather than boxing the story in, it broadens Prodigy out, allowing space for Liles and Neil to play off each other while we, as the audience, are left to guess who's really playing who. When they decide to play an actual chess match, the tension is heightened rather than deflated. It seems a natural development.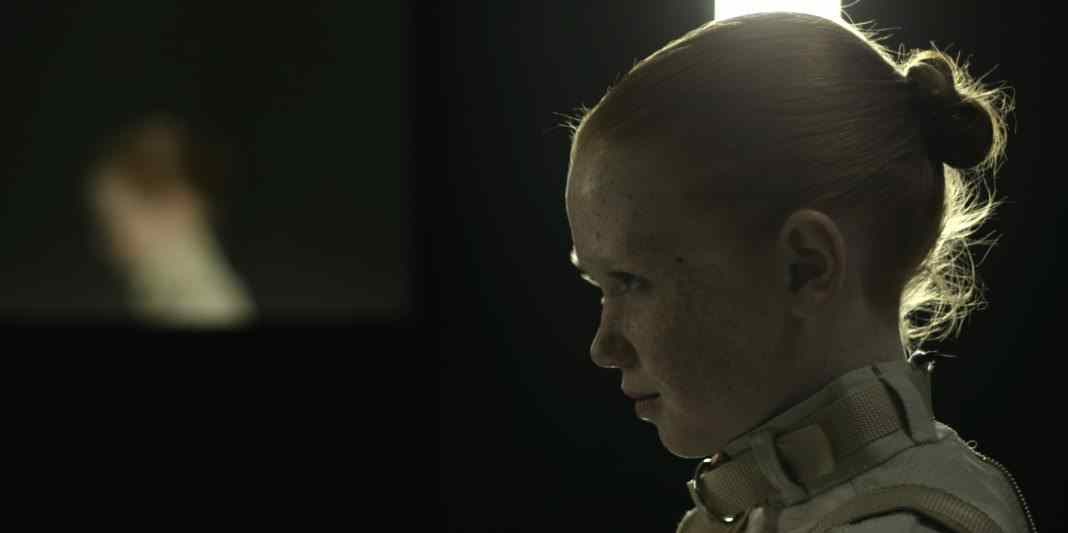 Wisely, Haughey and Vidal keep Ellie's powers mostly under wraps, so the story never verges into OTT territory. It never loses its nerve or resorts to cheap, easy modern horror tactics. There's no peeking into dark corners or weirdly levitating cups here. The writing-directing duo envisioned the kid as a Hannibal Lecter-esque character, with all of the poise, intellect, and danger that description implies. And, much like the inspiration for the character, Ellie is cool, calm, and collected. Until she isn't.
As the story's protagonist/antagonist, Liles is nothing short of remarkable. She fixes Fonda with a steely glare that would surely melt the steel table separating the two if she only fixated on it instead. It's worth noting the part was originally envisioned for a male actor, but following several unsuccessful auditions, a gender swap was ordered and the girls, as usual, nailed it.
It's difficult to imagine anyone playing the role better than Liles, with her open, freckled face and huge eyes. She looks simultaneously sweet and frighteningly in control of herself and her surroundings. When she does break, the effect is staggering. You almost worry the whole world is going to crumble down around her as a result.
As a horror movie, Prodigy isn't particularly frightening, but as a character study it nails the vibe, the seesaw between admitting what Ellie is and desperately wanting her to resist her darker urges. Length is a major factor here, too. The flick doesn't mess around, establishing its base and sticking Fonda and Ellie in a room together for a tight 80 minutes of tense cat and mouse games.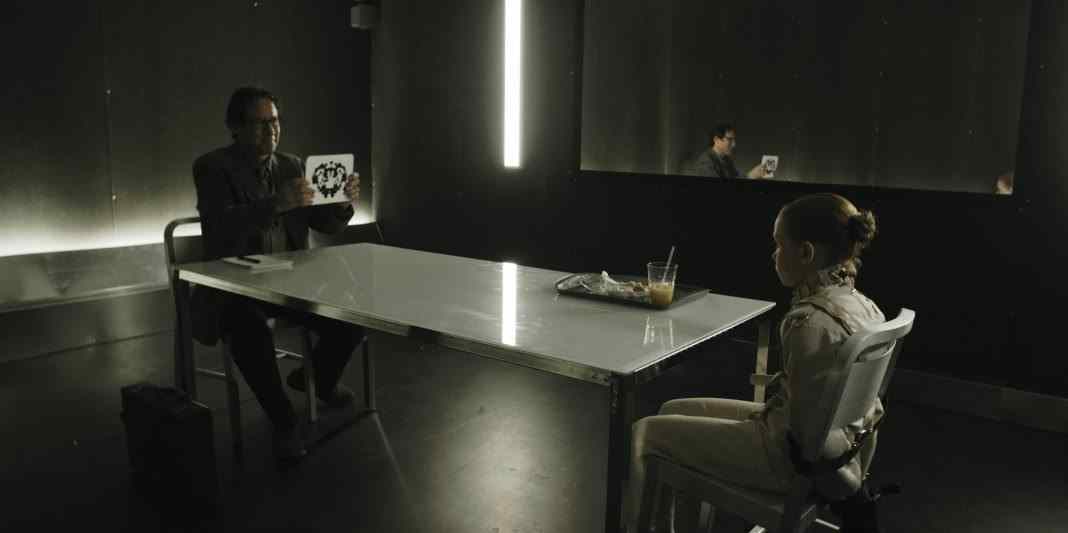 What was notably a difficult shoot doesn't show up onscreen whatsoever, the direction assured and the cinematography belying a much pricier production budget. The two actors at the film's core are peerless and totally committed, while the script doesn't land them with any clunkers to deliver, instead preferring to show rather than tell.
Prodigy is a movie that trades in guilt. Guilt over the choices we may have made as parents, over how much we work, and, ultimately, over whether we should kill this mouthy little brat in our midst or accept that maybe, just maybe, she too may have suffered some trauma in her life.
Its great triumph is in leaving many of its questions unanswered until we've already been sucked into Ellie's orbit. Much like Dr. Fonda, we suddenly find ourselves unable, or unwilling, to let her go.
Catch Prodigy from March 13, 2018 on all digital platforms
(iTunes, Amazon, Google, Youtube, etc.)
WICKED RATING: 7/10
Director(s): Alex Haughey, Brian Vidal
Writer(s): Alex Haughey, Brian Vidal
Stars: Savannah Liles, Richard Neil, Jolene Anderson, Emilio Palame
Release date: March 13, 2018 (Digital)
Studio/ Production Co: High Noon California
Language: English
Length: 80 minutes
Subgenre: Psychological