Horror films are, in general, built on death scenes. Even movies that aren't slashers, like The Exorcist or The Omen contain infamous and brutal scenes. While not always the case, many of the titles classified as horror are escapist entertainment. But on the other hand, sometimes genuinely emotional and painful scenes sometimes make their way into so-called lighter films. This keeps the genre interesting, you never totally know what to expect.
Fear is a large part of the emotional spectrum and that is why the horror genre can cross over with almost anything. Some scenes in horror are funny, some are action-packed but the sequences we'll be looking at in this list made us sad. It's intentional, of course. When a feature wants to move us and spook us at the same time, it can be a nice change of pace. These movies succeeded in doing just that.
Jack in An American Werewolf in London
Jack's is a very interesting death, because it is the first death in the movie. It takes the viewer no time at all to realize that David and Jack are best friends and have been friends for a very long time. They have an instantly visible on-screen chemistry and when David wakes up in the hospital, the loss feels immediately clear. Of course, Jack pops up again after he dies but his death absolutely has an impact on the auduience and it affects the journey that David undergoes throughout the rest of the film.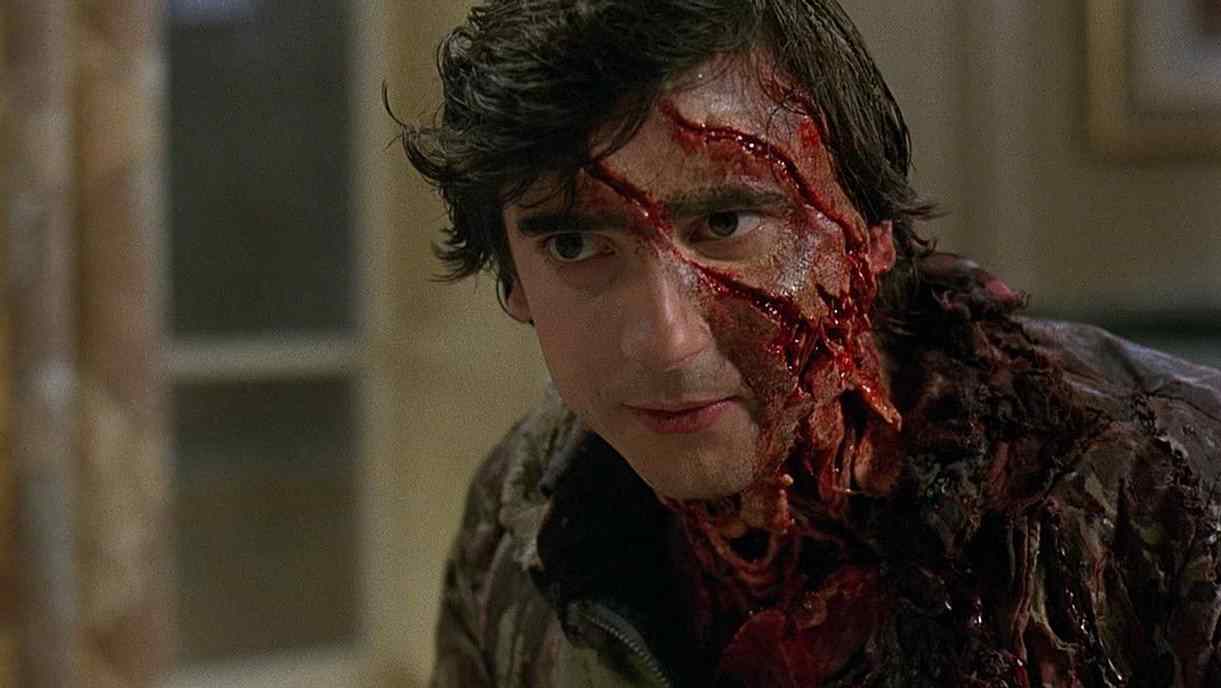 Alex's Mother in High Tension
High Tension, the gorgeous French film from Alexandre Aja, centers on two girls heading home from school for the weekend. Marie is meeting Alex's family for the first time, but her worries about making a good impression go out the window when a mysterious madman arrives at the house and begins killing the whole family. Marie hides in a closet while she is forced to watch Alex's pleading mother—who sees her hiding—have her throat slowly slit. Throat cutting scenes are a staple in slasher movies but this may just be the most unsettling of the bunch. It's the slowness of it, the look in Alex's mother's eyes and the pain in Marie's face as she is helpless to do anything to stop it that make this scene so uncomfortable.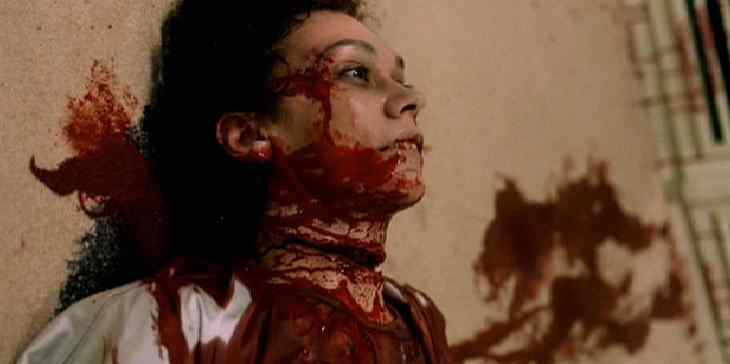 Nancy Thompson in A Nightmare on Elm Street 3
From the first Nightmare on Elm Street we can see that Nancy's relationship with her father is somewhat strained. This is only worsened by the death of her mother. When we meet up with them in Dream Warriors, they haven't spoken in years. Nancy's father finally decides to help matters by burying the hidden remains of Freddy Krueger, but is killed in the process. When he appears to Nancy later on and says he's crossing over, we want to believe that is true. But it's a lie, of course. Masquerading as Nancy's father is one of the cruelest things Freddy has ever done. It's customary for the survivor of a slasher film to be killed off in the beginning of a subsequent installment, but Nancy returned as a protagonist in the third film and her death being the last one in the picture makes it all the more shocking.
Evil was a larger than life personality, but one that fans could relate to. He was a horror nerd and the protagonist's best friend. He didn't believe in vampires, but that didn't stop him from becoming one. It's sad to see Ed turned, but his second death is somehow sadder. After a brief but excellent turn as a vampire, Evil Ed is staked by horror movie star Peter Vincent. His transformation from a wolf back to a human is slow and looks incredibly painful. Ed cries at the end of it and reaches out with a pleading hand, then goes limp. It's one of the most sympathetic vampire death scenes committed to film. The vulnerability of it is staggering. While the end might suggest that Evil Ed actually lived, but there's no evidence of this in the sequel.
Billy is the son of grocery store owner Ed Harley. After the death of Harley's wife, he was forced to raise the boy on his own. The two have a sweet, strong bond. And this makes it all the more painful when Billy is accidentally killed by a group of city kids on dirt bikes. It doesn't make Harley's revenge justified, as he himself comes to learn, but it does make his emotional state totally understandable. The entire plot hinges on this moment and its effectiveness. Billy's death is not overly violent but seeing him die at all is heartbreaking. The father's love for the child is so evident and strong that the transition into blind range is seamless.