Following up on my previous post about the Five Horror Actors I'll Watch in Anything, I'm back to give the same treatment to five females in the horror genre that I think are fabulous. Just as I am drawn to certain actors for their physical look or personality on film, the same goes for some actresses. The ladies outlined below will often make me watch a movie that I otherwise might not have given a chance to before based solely on their involvement. Four out of the five actresses listed have played characters that were featured in my Noteworthy Heroines of Horror segment, and a few of them have even acted together in horror films. Each of these women have unique qualities about them that call me back movie after movie–they're beautiful and talented, of course, but all of them also have the ability to portray women who are strong, vulnerable and relatable all at the same time, and those are exactly the kind of ladies I love to see on screen.
Dee Wallace
Don't just call her "the mom from E.T." The prolific Dee Wallace has become a staple in the horror genre, and one that I always love to see pop up any movie. She has a smile that lights up the room and a bubbly personality to match, both on screen and off. Wallace has famously portrayed moms in two different but equally important films–the aforementioned E.T. and Cujo–and that's exactly the vibe I get from her when I am watching her perform. The sweetness in her voice warms me, and that motherly quality she exudes is something that always puts me at ease. Her death scene in Rob Zombie's Halloween absolutely killed me, as I'm sure it did other fans of hers, as well. As well as taking roles that showcase her sweet personality, Wallace has also shown that she has a knack for the crazy as well, which she most awesomely showed in Peter Jackson's The Frighteners. But I can say from personal experience that Wallace in real life is as happy-go-lucky and nice as she is in many  of her film roles. And for that, my loyalty is eternal.
Don't miss her in: Hansel and Gretel. Not to be confused with several films of the same name, this is a movie from The Asylum that has Wallace portraying the evil witch in the classic story. Her gleeful performance as Lilith in Hansel and Gretel may just be the best thing about the movie, and Wallace really makes it a joy to watch.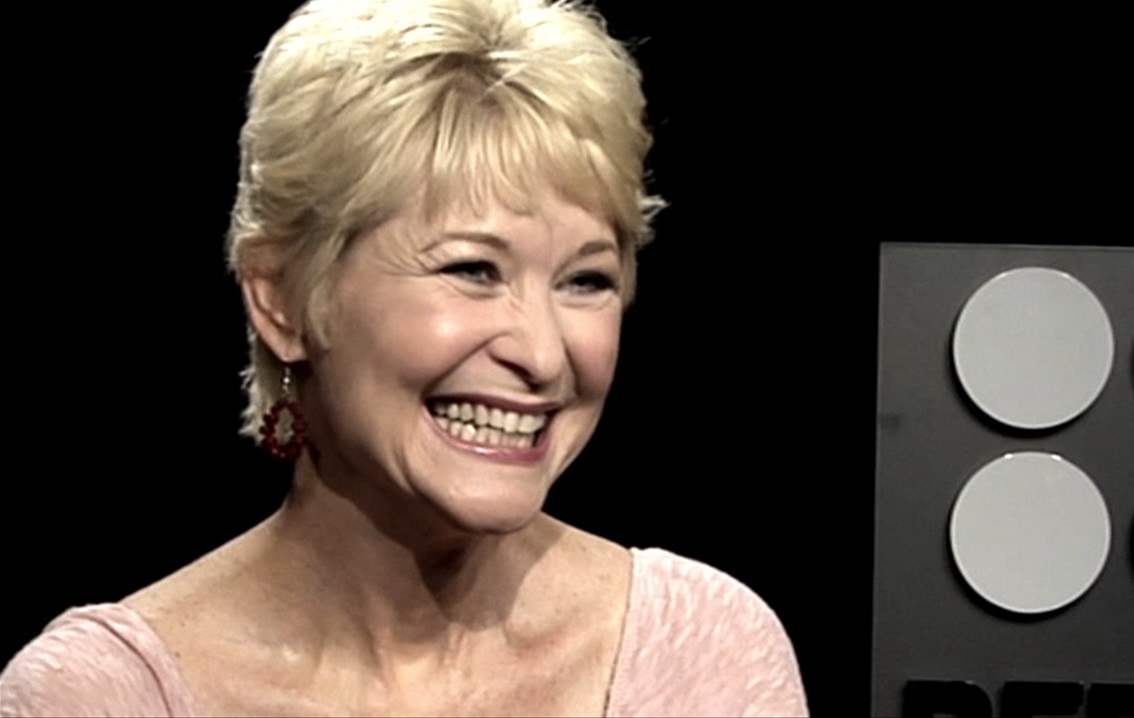 Caroline Williams
I can't resist a good accent. When I first heard Caroline Williams's authentic Texas drawl in The Texas Chainsaw Massacre 2, I was in love. The sass and charisma she portrayed as Stretch in that film has carried through in other roles of hers, and it is equally engaging and lovable in each of them. Admittedly, I have still only seen a handful of Williams's films, but that's just the thing. I want to see her more. She has that same bubbly personality that Dee Wallace has, and she puts so much energy into her performances that it heightens the films in which she appears. This also makes her the perfect actress to take on very comedic roles, which I think she does a fantastic job of in Hatchet III. She often steals the show in that film, even when working alongside other top-billed genre favorites. Give this woman some more roles, please!
Don't miss her in: Leprechaun 3. It's one of the most fun films of that franchise, and part of that has to do with Williams playing a desperate blackjack dealer at a casino who makes the mistake of accepting a wish from the titular character. Her final scene is as hilarious as it is outlandish.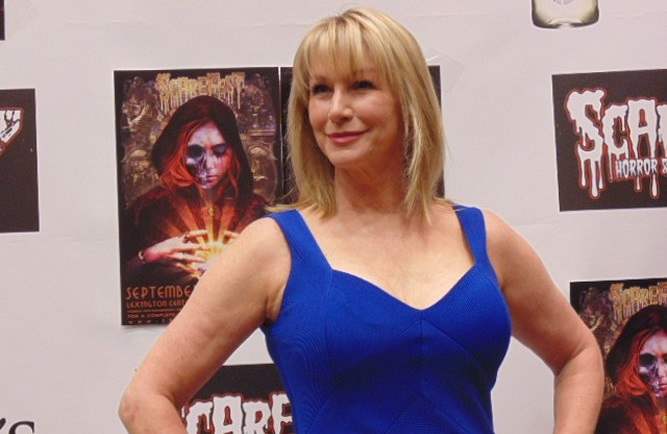 Danielle Harris
She first caught our attention and stole our hearts with her huge doe eyes in Halloween 4: The Return of Michael Myers. Since then, Danielle Harris has become nothing short of an icon in the horror genre, a title that she richly deserves considering her longevity in the business and her loyalty to horror. She can still make me weep with those eyes of hers, and bring forth the sympathy for characters like Belle, the pregnant girl in the bleak vampire apocalypse film Stake Land, for instance. In the same breath, though, Harris can be just as intense and intimidating as the villains she fights against. Her petite frame may make her look weak next to monsters like Michael Myers, and Victor Crowley from the Hatchet films, but Harris has such conviction in her acting that you don't doubt for a second that she could take on anyone and win. I even have trouble resisting Harris in her non-horror roles, like the movie she made for Disney called Wish Upon a Star, or when she played Christina Applegate's little sister in Don't Tell Mom the Babysitter's Dead. Harris is the kind of actress you feel like could be your next door neighbor or best friend.
Don't miss her in: Among Friends. This film is actually Harris's impressive directorial debut (though she does have a small cameo in it) which definitely makes it a must-see for fans. With an ensemble cast including AJ Bowen and Jennifer Blanc-Biehn, Among Friends is about a murder-mystery dinner party that turns sour when the host reveals several dark secrets about her guests.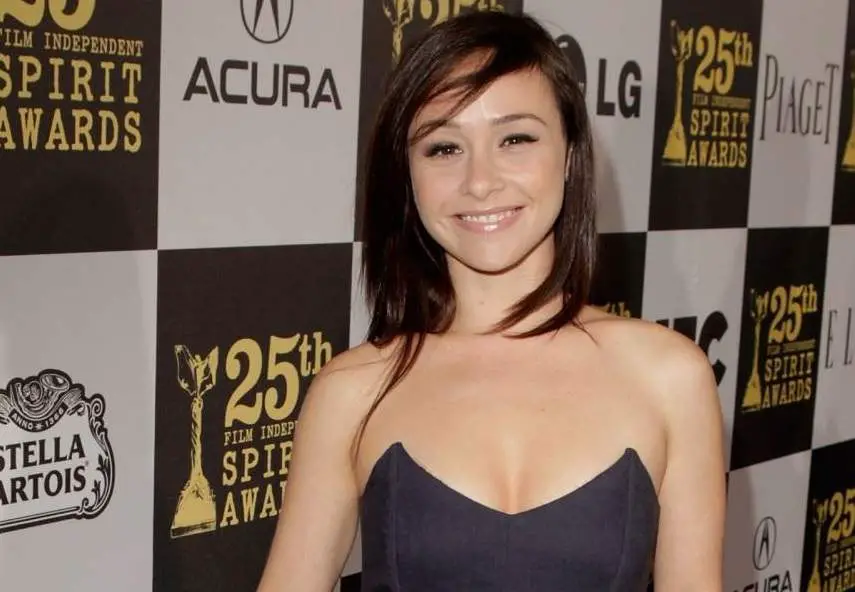 Katharine Isabelle
In my list of girl-crushes that I have on movie and TV actresses, Katharine Isabelle is probably at the top. She is absolutely gorgeous without trying to be, and she's also an incredibly talented actress to boot. She hit the horror scene in 2000 as Ginger in the phenomenal werewolf flick Ginger Snaps, and I have been captivated by her ever since. She showed a power and vulnerability in that role that she would dig into even deeper with her role as Mary Mason in the Soska sister's film American Mary. Most recently, she killed it on the small screen when she played Margot Verger in the NBC drama Hannibal. Sometimes there is a dry stoicism to Isabelle's performances, but she makes it compelling by letting the audience in on her character's inner monologue with the most subtle facial expressions. She works her sex appeal, but never lets it take over her performance. Working with the Soskas again for See No Evil 2, Isabelle also showed her flair for comedy a little, endearing me to her even further.
Don't miss her in: 88. If you liked Isabelle's performance in American Mary, then you will love her in the 2014 film 88. As the character Gwen, a woman who has lost her memory and is trying to find out what happened to her dead lover, Isabelle flawlessly conveys two different sides to the same character as the movie jumps back and forth between different timelines.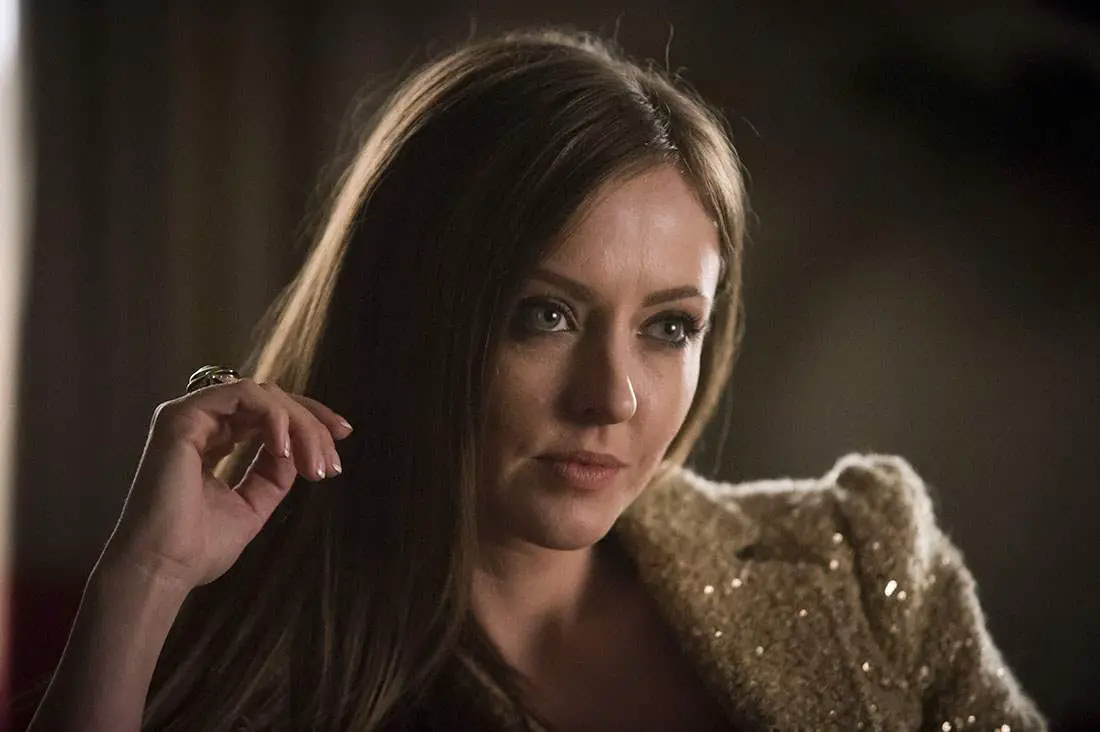 Rose McGowan
The television show Charmed was never really my thing, but I have definitely been charmed by actress Rose McGowan over the years. She hasn't starred in many horror films, but of the few that she's done have been exceptional. In Wes Craven's Scream, she played the spunky Tatum, the lively but still caring and sympathetic best friend to Neve Campbell's Sidney. But it was when McGowan traded out her blonde hair for a much darker 'do that she really started to stand out for me. The contrast of her black hair against her pale skin made her even more beautiful and interesting to watch on screen, along with her big eyes and full lips. It was a great villainous look for her when she headed back to the small screen for the dark FX drama Nip/Tuck, playing a manipulative con artist. There's even a great horror-like scene in one of those episodes. McGowan appeared in both of the Grindhouse films for Robert Rodriguez and Quentin Tarantino–easily going from a hapless victim in one (Death Proof), to a sultry ass-kicker in the other (Planet Terror). Though she's been acting since 1992, it seems like McGowan is only just getting started with her career and I will follow her every step of the way as she continues.
Don't miss her in: Jawbreaker. It's not a proper horror film, but I think it's one of McGowan's best performances yet. In the wave of teen films that dominated the 90s, the black comedy Jawbreaker was a real stand-out, and McGowan dominated the film as the evil leader of a high school clique.