A few days ago, we took a look at Ten Memorable Mad Scientists and today we follow that up with a look at their spiritual cousin, the Mad Artist. These aren't just artists who are characters in horror movies; these are artists who are the horror movie. Sure, they're more rare (hence this being a list of five versus ten), but that just makes them all the more special.
Artists are rarely the stable type, at least by society's standards. Louis Wain suffered from schizophrenia; Richard Dadd suffered from paranoid delusions; Vincent Van Gogh (and too many others to name) suffered from intense depression. Art was often their way of expressing themselves to a world that otherwise could not understand, and perhaps exorcise their demons along the way.
The following list of Five Memorable Mad Artists demonstrates what happens when someone with a creative soul steps over the line.
Adam Sorge from Color Me Blood Red (1965)
Adam is a temperamental artist who puts his heart and soul into everything that he paints, but he just can't get any respect from the art world. The critics are particularly harsh, calling him an imposter because of his unimpressive use of color. It's not Adam's fault, though. Paint only comes in so many colors, and none of them can properly convey the vision he has in his head. The particular shade of red he desires is the most elusive, at least until his girlfriend accidentally cuts herself and smears blood upon the canvas. Suddenly, the art world is much more responsive. Adam is going to need more blood. Lots more blood.


Reno Miller from The Driller Killer (1979)
Reno Miller is a New York painter who is barely keeping afloat. He can scarcely afford to pay the rent and is unable to complete his current piece, which he is sure will be his masterpiece. If he can't finish and sell it soon, it's likely that he'll end up on the streets—a prospect which weighs heavily on him. He was far from stable to begin with, but when a garage band called Tony Coca-Cola and the Roosters moves into the apartment above him, the constant audio assault pushes him over the edge. An informercial, of all things, for a battery pack that lets you take your power drill with you anywhere changes Reno's life and ends the lives of countless others.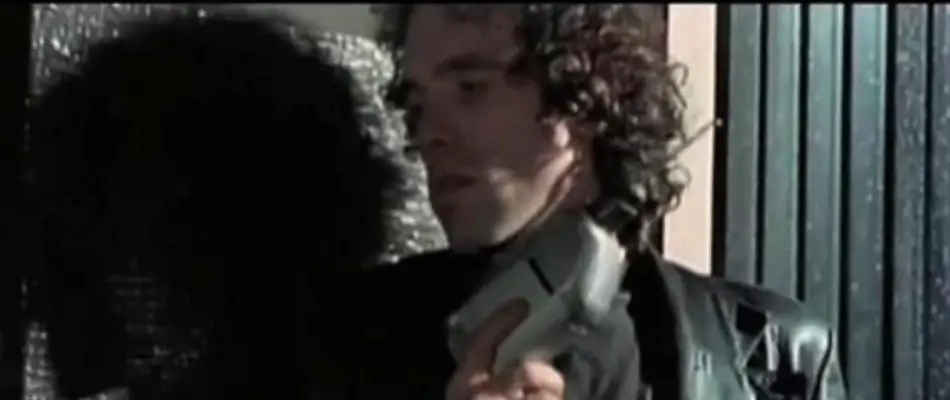 Walter Paisley from A Bucket of Blood (1959)
Walter Paisley is just an unimpressive busboy at a bohemian hangout called the Yellow Door Cafe until the art bug gets ahold of him. His first attempt at sculpture ends in disaster when he accidentally kills his landlady's cat, and covers the body in clay in order to hide the evidence. This new art piece is so lifelike that he decides to display it at the cafe, and Walter becomes an overnight sensation. With his audience of beatniks demanding a follow-up, he must decide what to "sculpt" next. The policeman following him home ought to do nicely.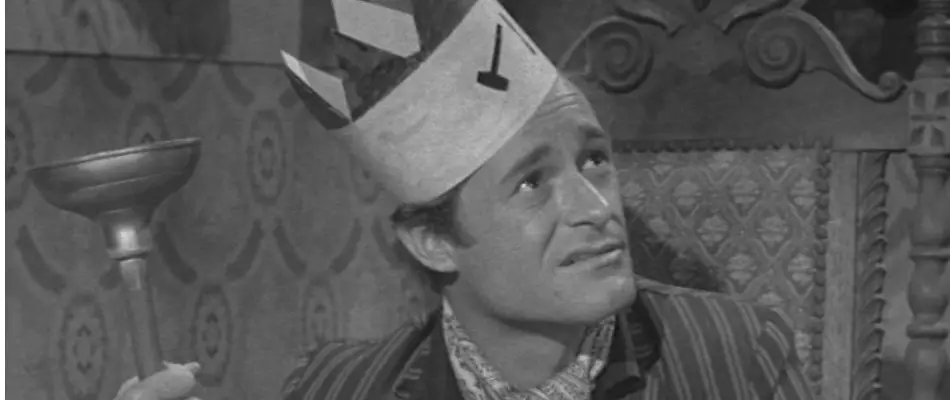 Antonio Sordi from Blood Bath (1966)
Antonio Sordi is a painter of grotesque works whose methodology leaves something to be desired. After captivating a lovely young lady with his depictions of women in the throes of death, he invites her back to his studio to model for him. Once her clothes are shed, he falls into a fugue state and is possessed by the vampiric spirit of a long-dead ancestor. A possessed Antonio then murders the girl, making her the subject of his next painting. Eventually, though, a concerned boyfriend and his gang of goofball beatnik buddies are liable to come looking for him.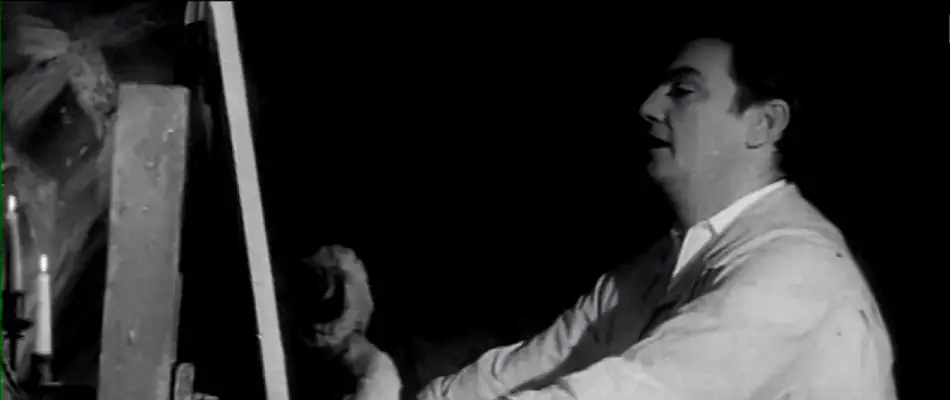 Arthur Malcolm from The Headless Eyes (1971)
Arthur Malcolm is yet another starving artist who is unable to pay the bills. He takes to breaking and entering to help make ends meet, but things go south when the old woman he's robbing wakes up and scoops one of his eyeballs out with a spoon. Following this incident, Arthur develops something of an eyeball fetish…and a penchant for serial killing. Utilizing a spoon of his own, Arthur procures the eyes of his victims and uses them in his newest artwork. But how long can it be before Arthur becomes a suspect in the case?