Nail art is now bigger than ever! With an array of colors, themes and accessories for nails available there are nails for every occasion, including Christmas, Valentines, Weddings and our favorite time of the year, Halloween.
Whether it's bloody themed, horror movie villains, or ghouls, ghosts and general scary art, Halloween has some of the most creative options. Here we take a look at the best 25 horror and Halloween themed nails. Let your fingertips do the talking and let us know your favorites in the comments box provided below.

BLOODY NAILS
Nothing says a bloody glorious mess more than these nails! Get the nails dripping with this cool and easy blood effect nail art.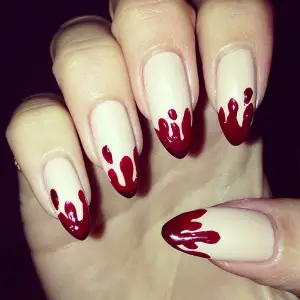 BLOODY ZOMBIE NAILS
Straight out of dead-ville it's a great look to rock on Halloween or the train ride back from work so the seat next to you is kept clear.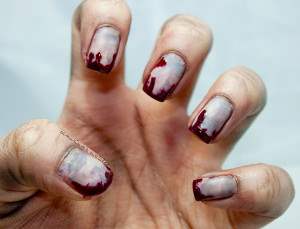 THE WALKING DEAD NAILS
From one of the most popular TV shows, The Walking Dead inspired nails are now for life, not just for Halloween.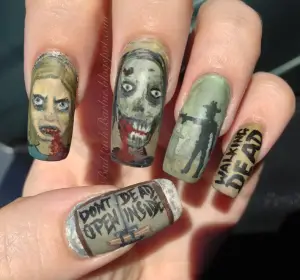 HALLOWEEN NAILS
If you're throwing a Halloween party then what better nail option than these pumpkins.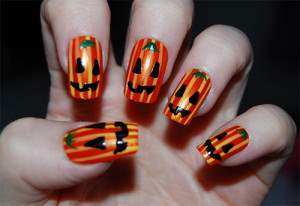 HELLRAISER NAILS
Because taking souls can be a scary good time.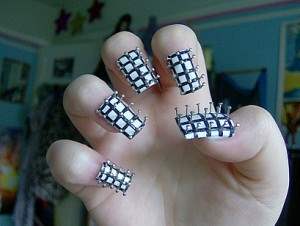 FRANKENSTEIN NAILS
Inspire love and cause fear at the same time with these cool Frankenstein nails.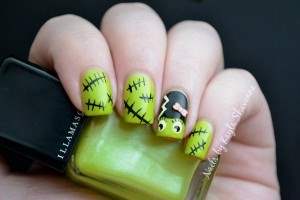 CHUCKY NAILS
Nothing says you want to play more than a set of Chucky nails!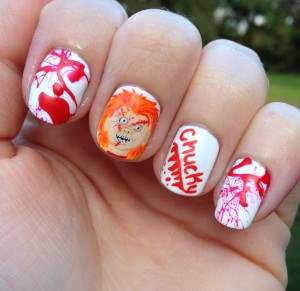 BROKEN CORSET NAILS
Tie up those talons with this scarily sexy corset nail art.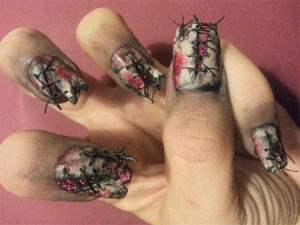 DRACULA NAILS
Get those fangs and fingertips out with these super cool Dracula inspired nails.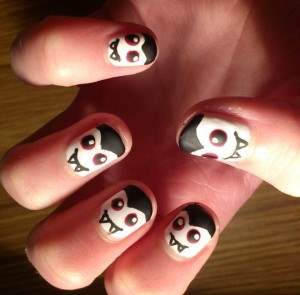 SCREAM NAILS
Friends are for life and nothing brings them together better than Ghostface.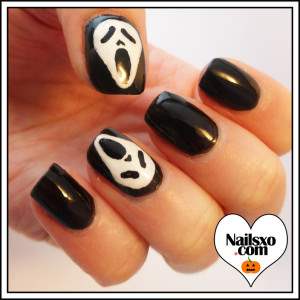 BETTLEJUICE NAILS
Get juicy this Halloween with this super cool Beetlejuice inspired nails.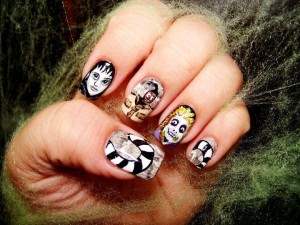 JASON VOORHEES NAILS
Jason gave us lessons in loving mothers and staying sexually protected. And he looks pretty good on nails to.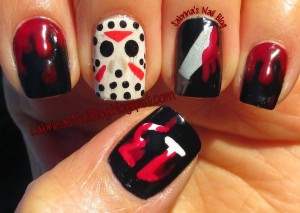 AMERICAN HORROR STORY NAILS
On every Wednesday from now on, you shall wear black. And these nails.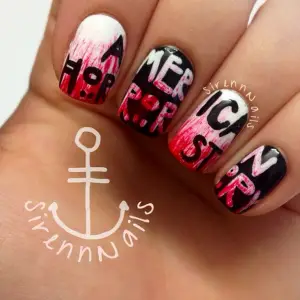 FREDDY KRUEGER NAILS
One, two Freddy's coming for your nails!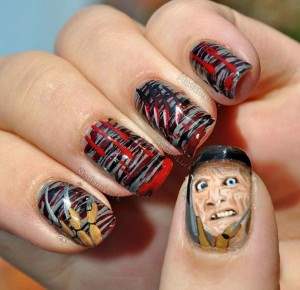 SKELETON NAILS
Head, shoulders, knees and nails, knees and nails.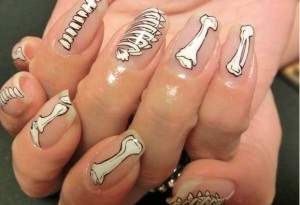 SPIDER NAILS
Creep some crawlies onto your nails with this cool spider-web/spider design combo.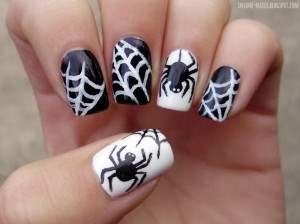 SMILEY NAILS
A happy face is a happy nail.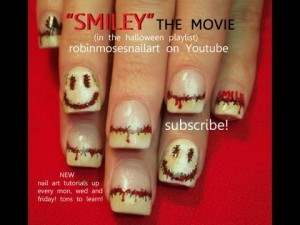 SKULL HEAD NAILS
Get horrifyingly funky with these skull head designs.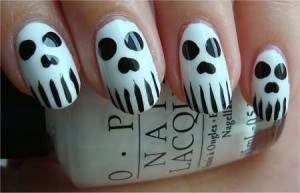 PENTAGRAM NAILS
Get those friends following your moves with these pentagram effect nails.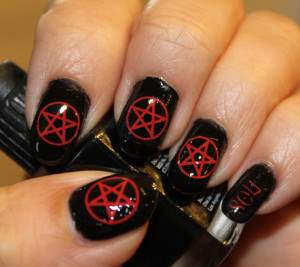 ANTICROSS NAILS
Doubt you'll be the Saint of the party with these nails.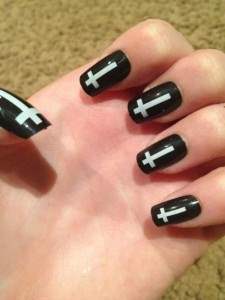 SAW MOVIE NAILS
It'll be game over for other nails when you rock up in these bad boys.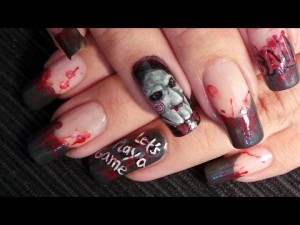 IT NAILS
Pennywise knows these are IT when it comes to nails.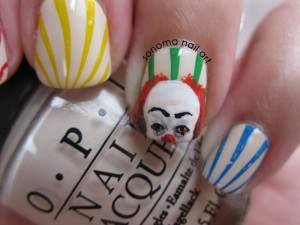 THE EXORCIST NAILS
Be the devil of the party with these amazing Exorcist movie nails.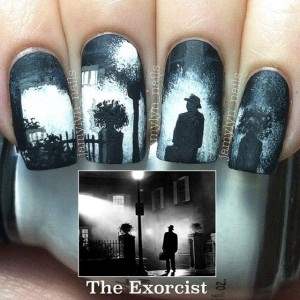 MONSTER ZOMBIE NAILS
Be the baddest monster at the party with this super cool design.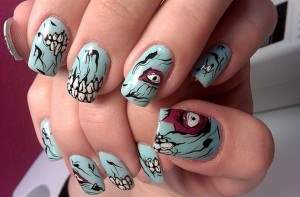 THE GRUDGE NAILS
You might get a few jealous grudges with this slick movie design nail art.