We all like to adorn our homes with things we like as we kick back and relax from the world.  After spotting the ridiculously badass Friday the 13th coffee table (see it below), Wicked Horror just had to see what other similar items we could find. From creepy tables and chairs, to spooky accessories and sofa coffins, there is a horror friendly version of nearly every home decor item out there. Halloween or not, celebrate your love for it all year round. These eerie designs are not only awesome, but creepy conversation pieces. Satisfy your inner serial killer-beast or demon with these wicked designs. Let us know your favorites in the comments box provided below!
FRIDAY THE 13TH COFFEE TABLE
Check out this one! A Friday the 13th coffee table based on The New Blood is one the coolest tables we have ever seen! Available by custom order at Slaughter FX. They go for $600 with a glass topper, and $500 without. I'm saving up the pennies as we speak.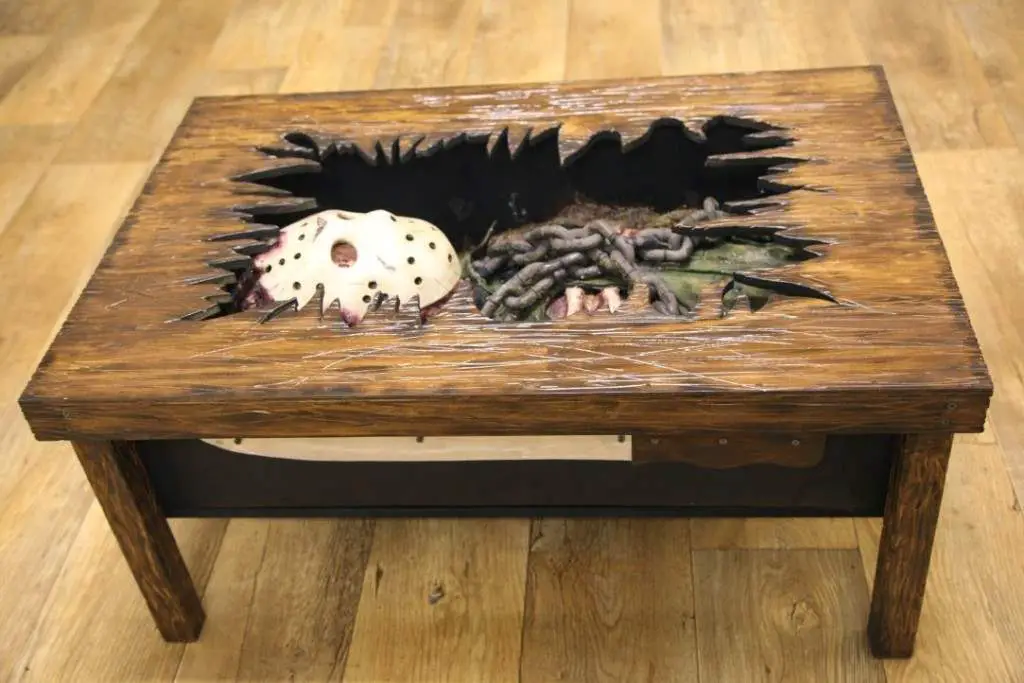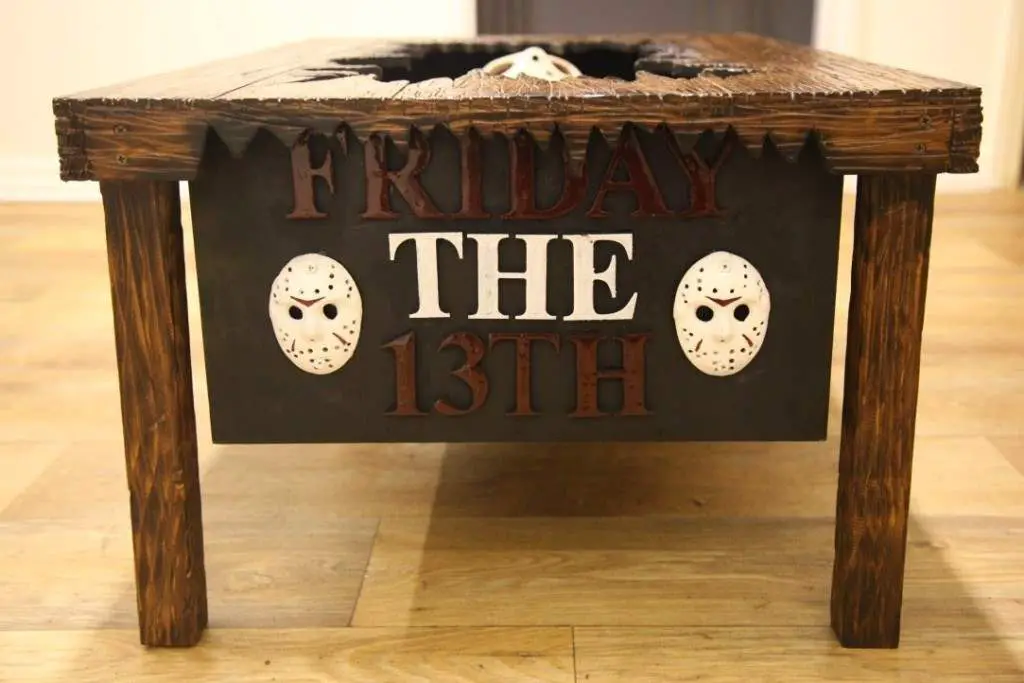 COFFIN CASE KNIFE RACK
An amazing place to keep the killing knives, I mean kitchen knives. Contact the guys here for prices and more info.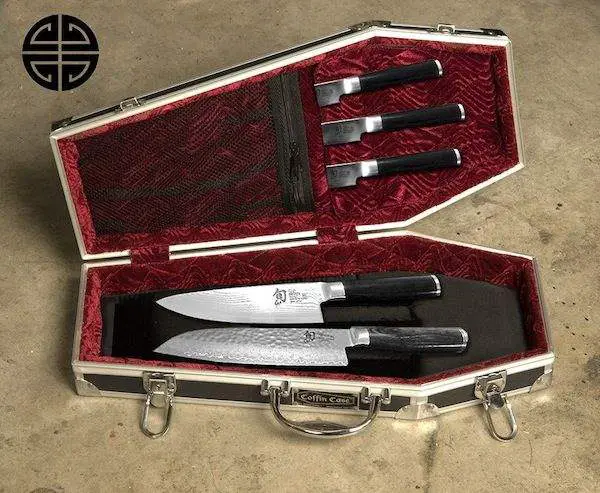 19TH CENTURY SKELETON DINING CHAIR
It made be a bit pricey but this rare skeleton dining chair is definitely a dinner party conversation piece. Available here for $24,000.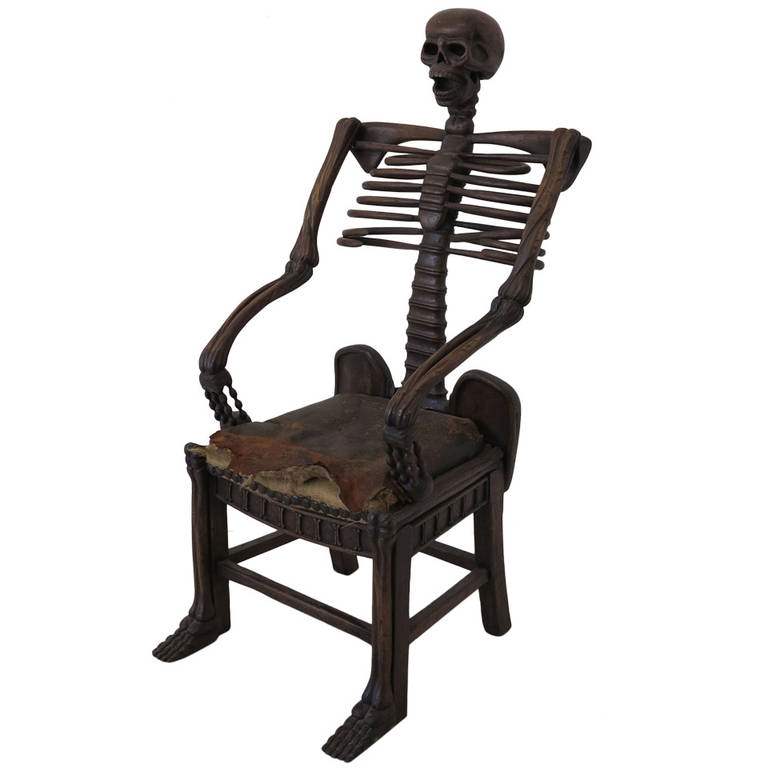 BLOOD LAMPS
The perfect lamps by which to get hooked on a blood stained book. Available as a wall lamp or table lamp for $219.00, you can get them here.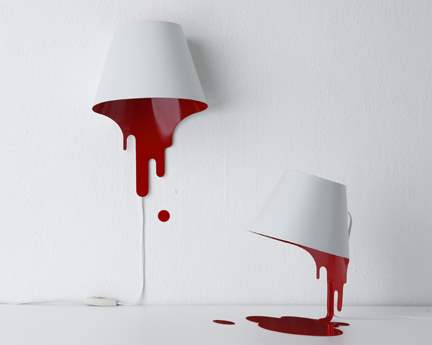 COFFIN SOFA
This Von Erickson sofa looks dead comfy, no pun intended. Grab it here for a cool $7,000 before it's gone!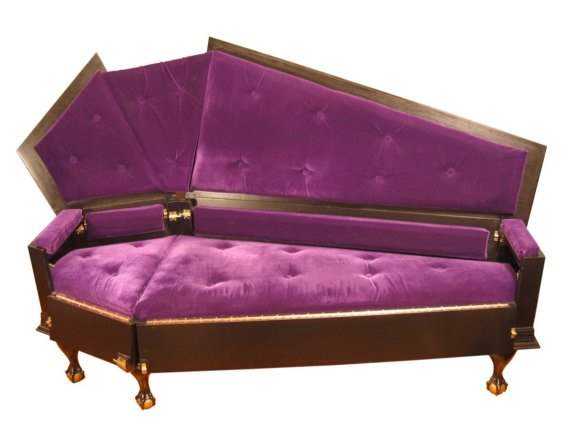 COFFIN COUCH
For eternal comfort and a dead cool place to relax, check out coffincouches.com for custom made designs.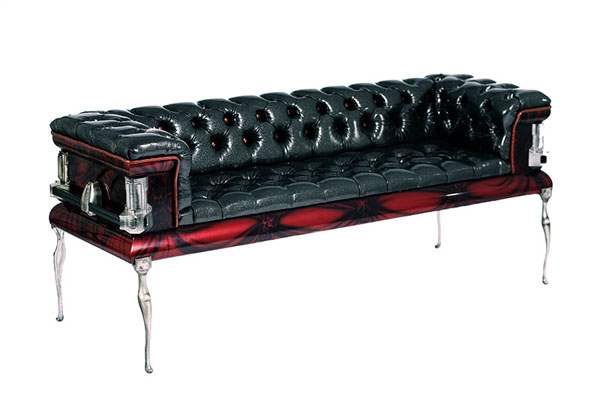 BEETLEJUICE ROTARY PHONE
Call your freaky friends with this super cool oldskool rotary phone with a Beetlejuice theme. Available for $100 on Etsy.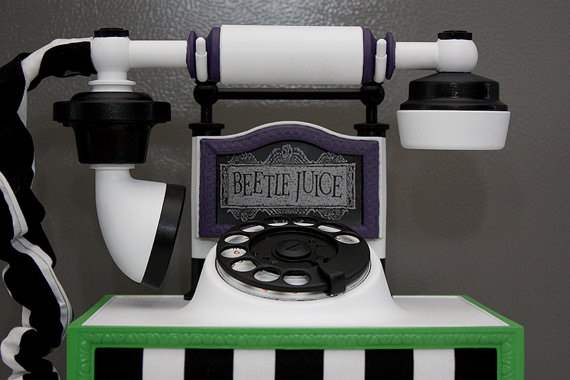 OUIJA BOARD TABLE
Call upon the spirits with this super cool Ouija board table. Available here for $249.00, you may get a few nervous smiles when you invite friends round.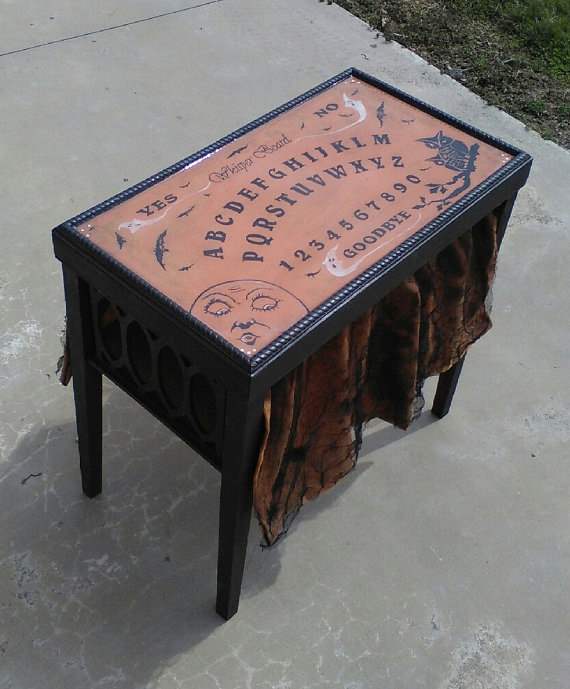 OUIJA BOARD PILLOW
Place on your sofa or bed, just be careful with your movements with this cool Ouija board pillow. Only $28.00 , available here.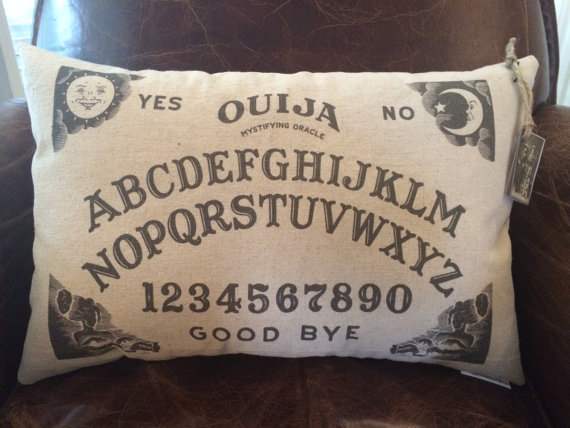 GLASS ZOMBIE TABLE
Perfect for any The Walking Dead fan, this glass zombie corner table is a brilliant piece to have in the home. Available for $270.00 on Ebay.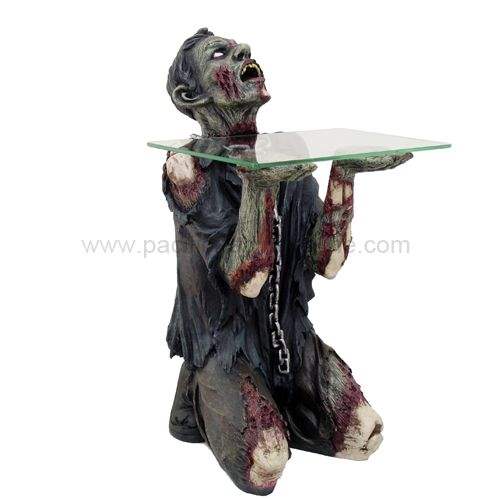 BLOODY HANDS SHOWER CURTAIN
Psycho inspired shower curtains to make bath time a bit more exciting. Only $28.00, down from $56.00 available at DrGrab.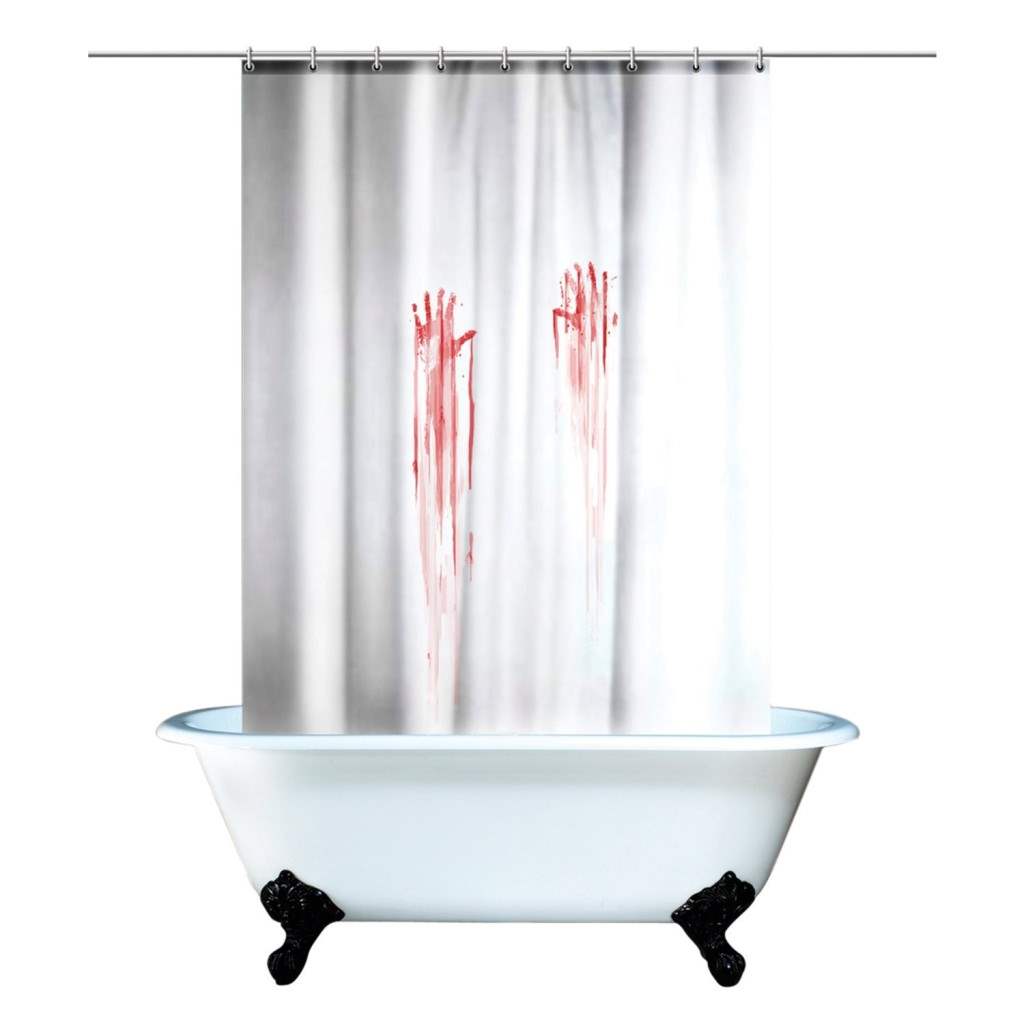 HANGED MAN CLOCK
Tell the time wrong and there could be consequences! A definite conversation piece, this hang man clock is available on Etsy for $28.90.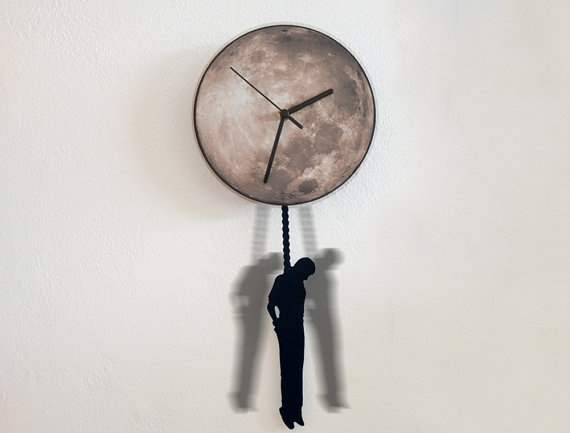 WOODEN SKELETON GARDEN CHAIR
Make BBQ even more cool with this wicked wooden skeleton chair. Another Esty listing available here for $149.00.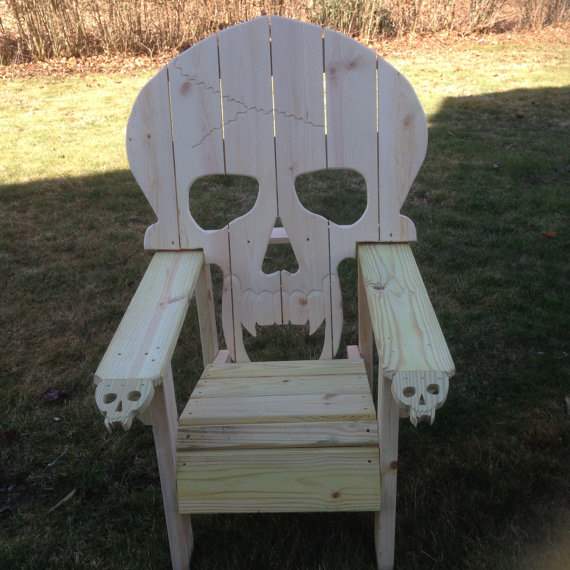 OPEN GUTS CHAIR
Although it's not available to buy and was only part of an exhibition, this horrifyingly cool guts split open chair would definitely be somewhere different to sit.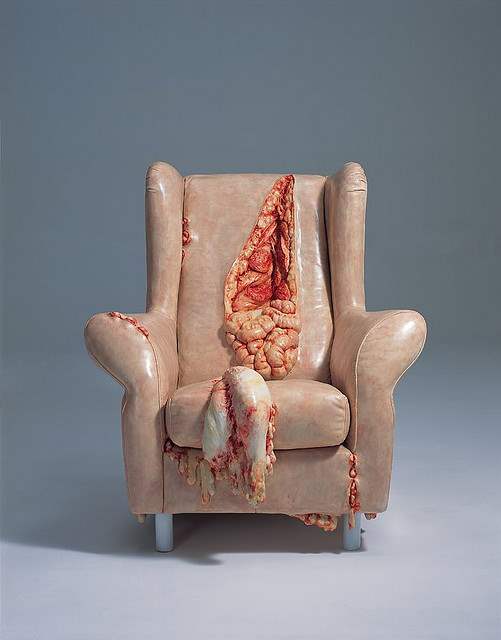 GLASS ALIEN COFFEE TABLE
It's a bit pricey but this Alien movie inspired glass table would be an amazing piece for any home. Available $2249.99 at promechracing.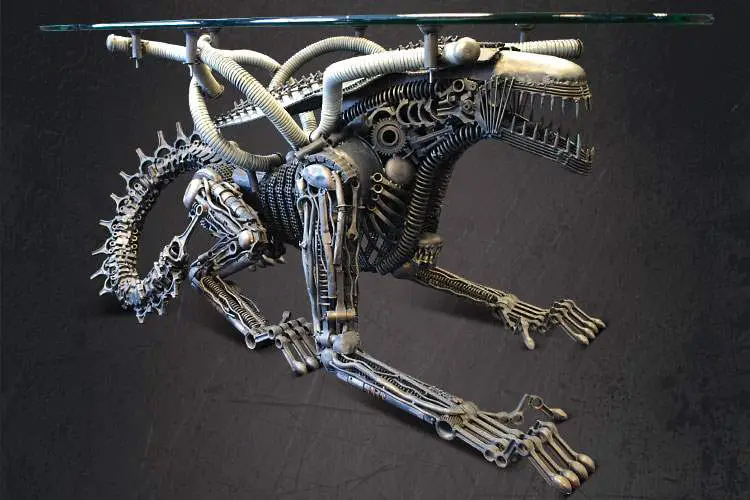 FRANKENSTEIN CHAIR
This retro chair would be a scarily cool feature for any home. Available here for only $199.00.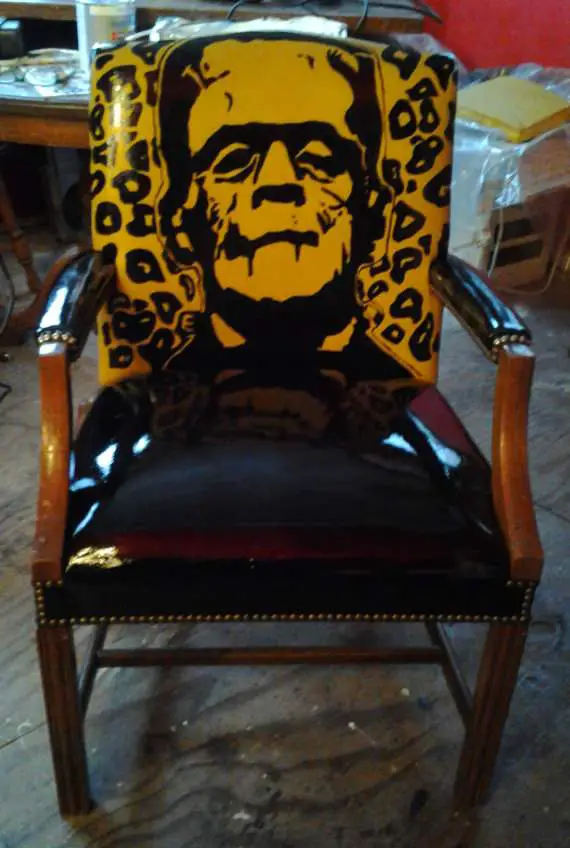 ANATOMICAL PLATE SET 
Eat dinner Ed Gein style with this cool anatomical plate set available here for $41.77.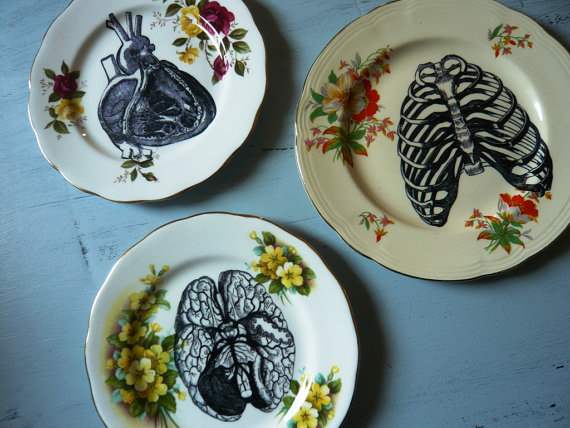 Out of all the cool pieces above which would you love to have inside your home? Let us know in the comments box provided!