Vampire comedies, like vampires themselves, tend to come and go. They're not always popular but even when they aren't, they're still being produced in some capacity. The biggest surges of popularity for the vampire comedy sub-sub-genre were immediately following the release of The Lost Boys and directly after the release of Twilight. In both cases, the trend didn't last for very long and most were made on the cheap. Luckily, some of the post Lost Boys movies turned out to be quite entertaining, which could really not be said for post Twilight vamp comedies like Vampire Academy or Vampires Suck.
Even when they're not popular, vampire comedies still turn up out of the blue. Often, when you least expect them. Some of the best have come about when vampires were beginning to fall by the wayside once again. The movies we'll be looking at are, at the very least, entertaining. Some of them were legitimately great, and all of them at least succeeded at being funny!
Love at First Bite 
This might be one of the most famous vampire comedies of all time, but I'm putting it last because while there's quality to it and there are reasons it is famous, it's also kind of homophobic and racist. And a lot of the humor really doesn't hold up. But it earned its place as a cult classic and there are some good performances, particularly from George Hamilton, hamming it up as a very different version of Count Dracula compared to the character we'd seen in previous movies.
Sundown: The Vampire in Retreat
Directed by Anthony Hickox, best known for Waxwork and Hellraiser III, Sundown: The Vampire in Retreat is a vampire/comedy/western starring David Carradine and Bruce Campbell. I know that what I just described sounds like the best movie ever made, but don't get your hopes up. There's plenty wrong with it. However, it is entertaining in its stupidity. Hickox really does know how to direct a B-Movie and there's a balance here between intentional and unintentional humor that somehow works and keeps the viewer satisfied until the end.
Once Bitten
Once Bitten sees a young Jim Carrey turning into a vampire. In a nutshell, it's a teen sex comedy from the heyday of that genre and also is worthy of note because it preceded the onslaught "Jim Carrey Undergoes Some Kind of Transformation" movies by nearly ten years. Cleavon Little also plays a gay stereotype that really doesn't seem to be in the movie for any particular reason.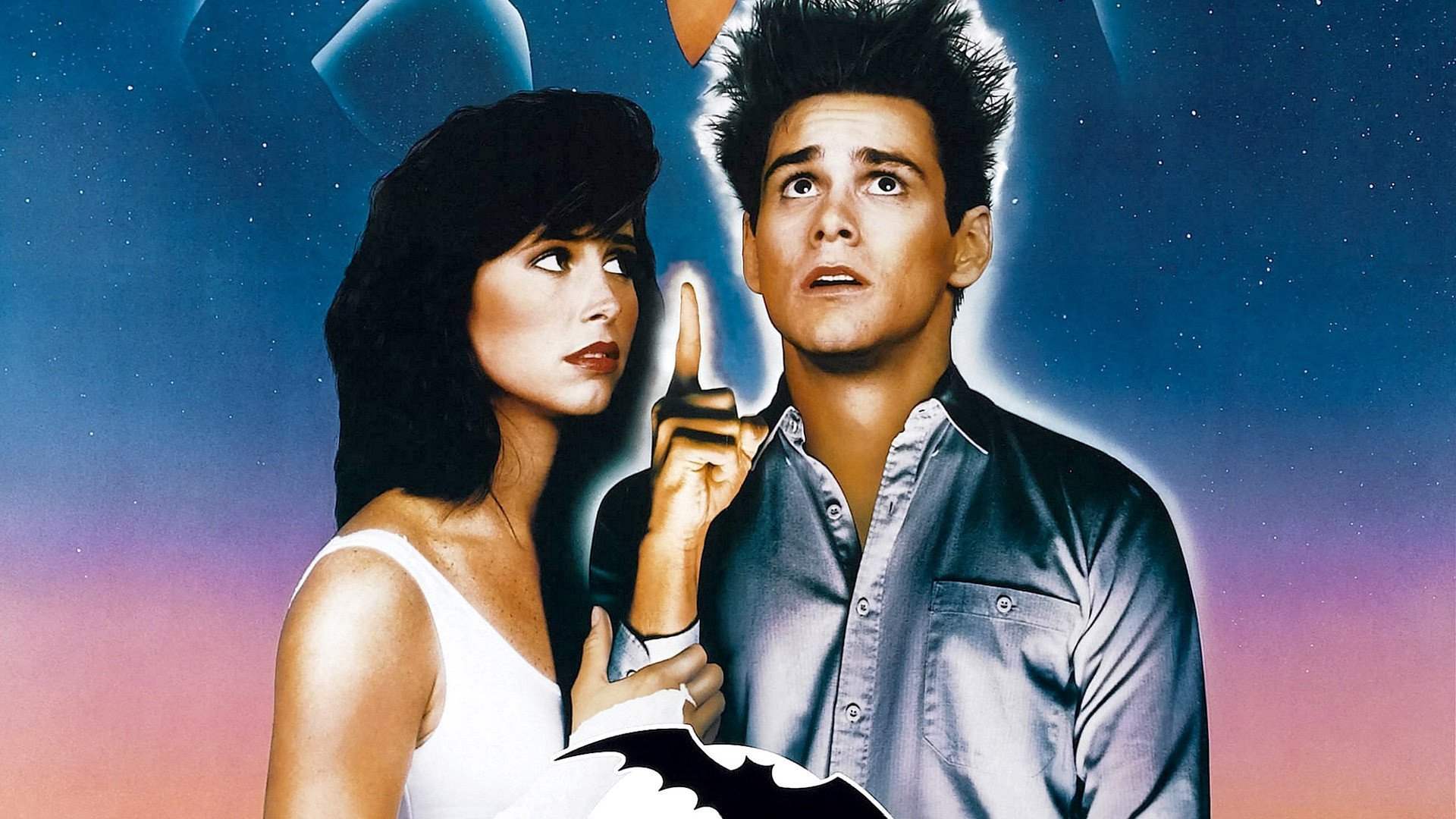 My Best Friend is a Vampire
My Best Friend is a Vampire is the cheaper, better version of Once Bitten from 1987. It stars House, M.D.'s Robert Sean Leonard as Jeremy Capello, who like Jim Carrey before him, finds himself bitten by a vampire during an awkward sexual encounter. He draws the attention of two vampire hunters, led by a perfectly hammy David Warner. Jeremy's parents also put the pieces together and assume that their son is gay, but unlike other movies, it's not treated as a bad thing and they make great strides to adapt to the changes in his behavior.
Dracula: Dead and Loving It
Leslie Nielsen stars in this comedy from Mel Brooks, who is pretty much the king of humor. It would be hard to screw this up, and they didn't. It's not nearly as well known as virtually all of Brooks' other comedies. Even though it's just zany humor in the typical Brooks tradition, it's great. Stupid, yes, but great. Perhaps surprisingly, Nielsen is one of the more memorable post-Lee Draculas. The entire cast really does their job to pull this one off. Peter MacNicol's flawless performance is worth mentioning particularly because of how seriously he recaptures Dwight Frye's Renfield from the original feature.
Buffy the Vampire Slayer
The controversial Joss Whedon's Buffy the Vampire Slayer is a masterpiece of television. Because of that, the movie gets overlooked and even sometimes maligned. But just because the TV show is much, much better, that doesn't mean the film is worthless. There's some legitimate stuff to love in the original Buffy movie. Kristy Swanson actually does a good job with the character and balances the humor with genuine emotion. Paul Reubens is great as the head villain's lackey, Lefty. His death scene is probably one of the best vampire deaths in cinema, just for its awkward, stupid, drawn out hilarity. Even though it's not what Whedon intended, you can hear his script shine through in some of the better moments.
What We Do in the Shadows
What We Do in the Shadows is a more recent picture than the previous entries. It's a vampire comedy structured like a documentary, almost like a reality series. It adheres to traditions and sends them up at the same time. In some ways, it's very old fashioned, and that's a large part of what I love about it. This film is about four guys who are pretty much ancient relics trying to adapt to the modern world. It's extremely funny, but it's also incredibly heartfelt. There's as much smart humor within the film's runtime as there are ridiculous sight gags.