When trying to recall actors who became noteworthy to mainstream media and entertainment fans after appearing in horror themed projects, one typically thinks of Jennifer Anniston in Leprechaun, George Clooney in Return to Horror High, or Kiefer Sutherland in The Lost Boys. Although the practice of starting out in horror and moving on to bigger and (allegedly) better things is a common practice in Hollywood, it's something we rarely take the time out to mull over. This article aims to shine a light on some of the skeletons in current A-lister closets, to remind us of their humble beginnings and of spookier times.
Also See: Early Slasher Films That Should Have Become Classics 
Brad Pitt – Cutting Class and Freddy's Nightmares
Brad Pitt is one of mainstream American cinema's most recognizable names. As an actor, Pitt has received a Golden Globe, a Screen Actors Guild Award, and three Academy Award nominations. His production company, Plan B Entertainment has received two additional Academy Award nominations, and one win. Aside from his accomplishments in film, entertainment media has widely hailed Pitt has one of the world's most attractive men and has tightly latched onto every move he has made in his personal life which has helped to make him a household name.
Before he became an A-lister and began to enjoy his pick of roles, Pitt accepted less prestigious parts in horror themed projects, though notably he always managed to fall into the category of 'leading man'. In the 1989 episode of Freddy's Nightmares that Pitt starred in he played the role of Rick, a young man who hoped to elope with his beloved Miranda (Kerry Wall), but the pair encounter some surreal and terrifying obstacles. In Cutting Class, Pitt played the role of Dwight Ingalls, a bad boy seeking the affection of fellow high school classmate Paula Carson (Jill Schoelen). When students at their school begin to die, Dwight immediately becomes a suspect.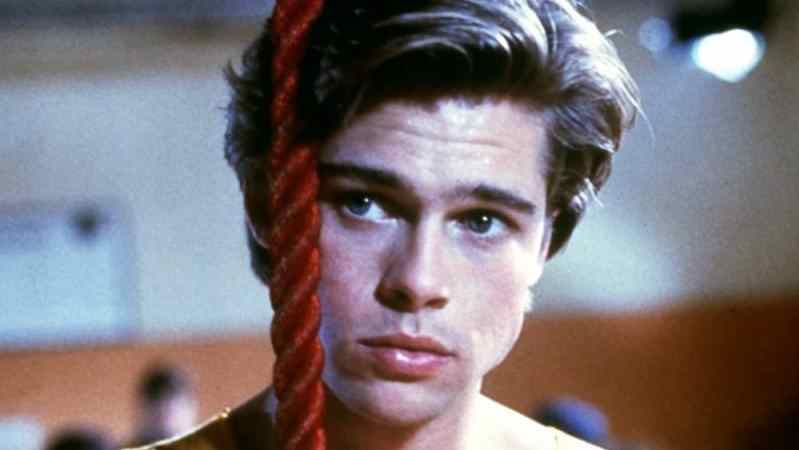 Demi Moore – Parasite and Tales from the Crypt 
Demi Moore is another name which piques media interest, though these days they seem to focus more on her romantic life more than her professional endeavors. Her most noteworthy early works would be her appearances in St. Elmo's Fire and About Last Night. In 1990 Moore went on to star in the highest grossing film of the year Ghost, and in 1996 became the highest paid female actor in film history when she was paid a then remarkable $12.5 million dollars to star in Striptease.
Prior to her professional success, Moore starred in the 1982 sci-fi horror film Parasite. The film features Moore as Patricia Wells, a young woman who promises to help a scientist destroy the deadly parasitic creature he created which threatens to destroy mankind. In the episode of Tales from the Crypt "Dead Right" the actress plays Cathy, a woman Hell bent on having a rich, successful life. She visits a medium who predicts her fortune, but things don't go exactly how she planned.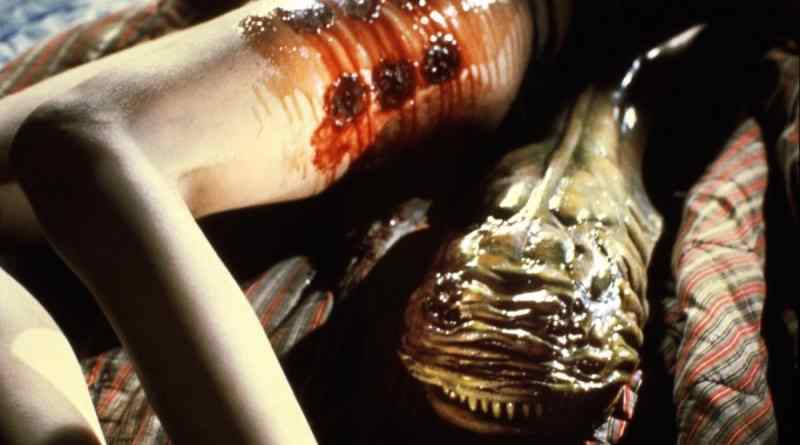 Henry Cavill Hellraiser VIII: Hellworld
British actor Henry Cavill achieved mainstream success in 2007 when he joined the cast of the Showtime series The Tudors, but his big break towards international fame came when he played Superman in the 2013 reboot Man of Steel which became the highest grossing Superman film of all time. His fame can only be expected to grow when he reprises the role in the 2016 sequel Batman v Superman: Dawn of Justice and the inevitable Justice League movie that will follow.
Before Cavill donned his cape and tights, he began his career in horror, playing Mike in the 2005 release of Hellraiser VIII: Hellworld. The film was released straight to DVD after only a select few screenings and festival appearances–hardly the fanfare experienced by Man of Steel. In Hellraiser: Hellworld Cavill's character Mike is a video game fan who recently lost his friend Adam to suicide. The belief is that Adam became too immersed in the game Hellworld, which was based on the Hellraiser series. Two years later a group of Adam's friends, including Mike, receive invitations to attend a private Hellworld party in an old mansion which they agree to attend. Fans of Hellraiser can likely predict where this leads them.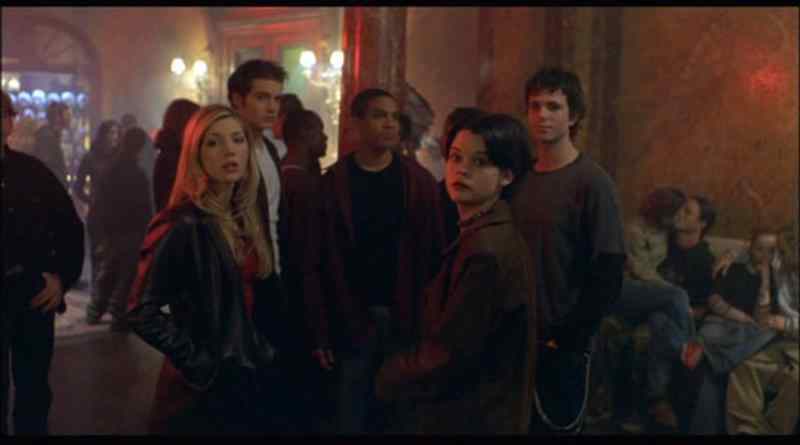 Tara Reid – Return to Salem's Lot
Tara Reid is an actress and model who is most strongly associated with her appearances in the cult favorite The Big Lebowski (1998), the American Pie series, and for her recent roles in Sharknado (2013) and Sharknado 2 (2014). Although she began acting at the age of six and appeared in over 100 commercials, her breakout performance in the film industry didn't come until her portrayal of Bunny Lebowski.
What many people fail to realize or perhaps refuse to acknowledge is that Reid's film debut came years prior to The Big Lebowski when she played Amanda in the 1987 Larry Cohen film A Return to Salem's Lot. Amanda is a minor character; the focus of the film is on Joe Weber (Michael Moriarty) who plays an anthropologist chosen to tell the story of the vampires who reside in Salem's Lot.
The would be sequel was a flop, which likely contributes to why many articles on Reid's career neglect to mention its existence.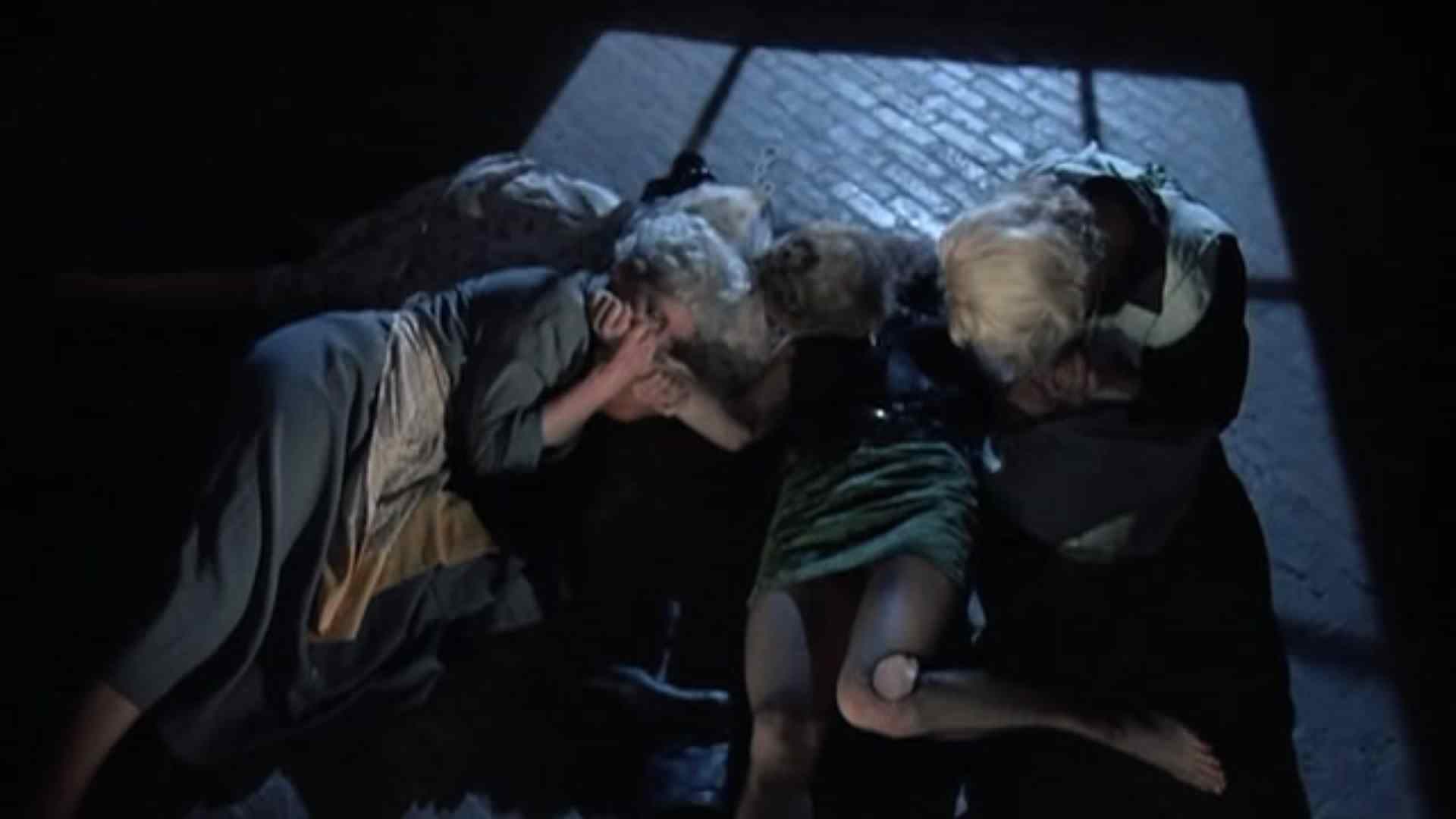 Daniel Craig – Tales from the Crypt
Daniel Craig is an English actor who has recently acquired a strong fan base for his portrayal of the fictional British secret agent James Bond. He has appeared in three Bond films to date: Casino Royale, Quantum of Solace, and Skyfall. Craig earned a BAFTA nomination for his work as Bond in Casino Royale, and Skyfall is now the highest grossing film in the Bond series as well as the ninth highest grossing film of all time.
Prior to his critical acclaim and his decision to portray one of the best known fictional characters in history, Craig played on the seventh season of Tales from the Crypt in an episode titled "Smoke Wrings." His episode features a young man who was hired on at an advertising firm with the help of a strange hypnotizing device. Although the executive of the advertising agency is unaware, he is hired with the intention of exacting revenge!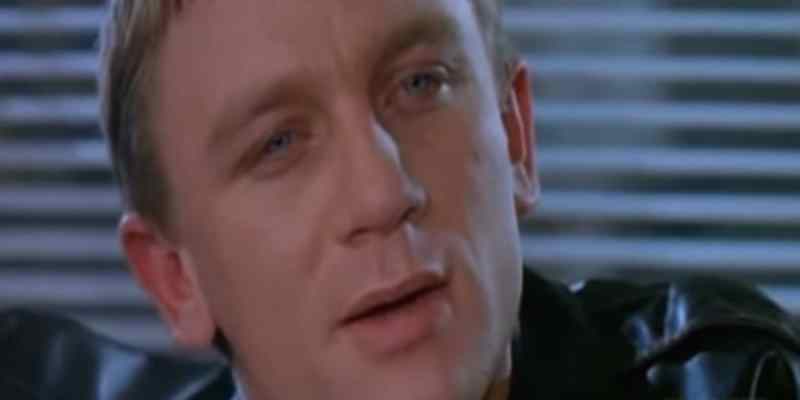 Rooney Mara – Urban Legend: Bloody Mary 
Many horror fans know that actress Rooney Mara played Nancy in the 2010 remake of A Nightmare on Elm Street and Lisbeth Salander in the 2011 English version of The Girl with the Dragon Tattoo. Mara has a short career when compared with many other names on this list. Her filmography spans barely a decade, and her noteworthy roles can be traced to the last five years. Fortunately for her fans, she has several roles which have been announced for the coming months and years!
With so much success under her belt already and so many roles on the horizon, it may come as a surprise to some fans that she got her start in a miniscule role in a direct to video horror film. Rooney Mara's first role, though she is listed as 'Patricia Mara' in the credits, was "Classroom Girl #1" in Urban Legends: Bloody Mary. She appeared in the film alongside her older sister Kate Mara, who starred in the film as Samantha Owens. Although her part in the movie, which was about a group of high school friends that unleash an evil spirit by chanting an incantation, was very small Rooney Mara got her start in the horror genre and didn't stay in her sister's shadow for long.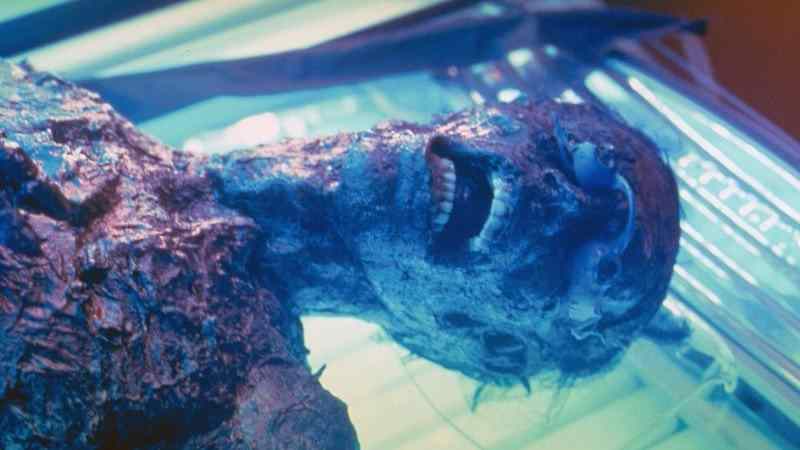 Luke Wilson – Scream 2
Like Rooney Mara, Luke Wilson is an actor with famous siblings. He is the younger brother of actors Andrew and Owen Wilson and made a name for himself by starring in Legally Blonde (2001), Old School (2003), and Idiocracy (2006). However, prior to those large roles he played a small cameo role in Scream 2 as 'Stab' Billy. Wilson played Billy Loomis in the Stab "movie within a movie".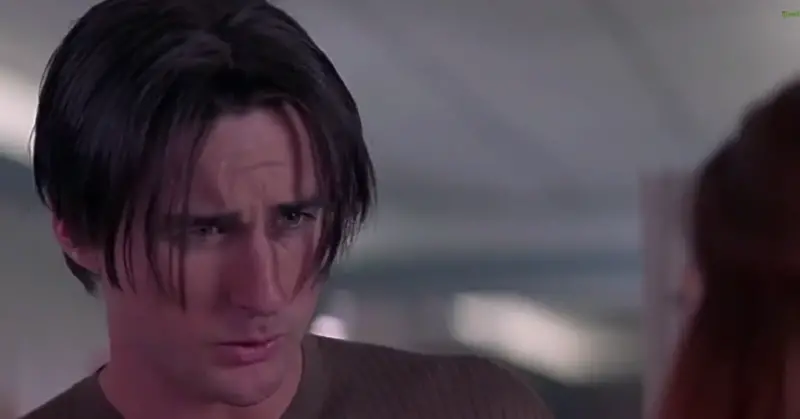 Lucy Hale – Fear Island 
Lucy Hale has spent the last five years playing Aria Montgomery on ABC Family's show Pretty Little Liars. This is the most recent of several television roles that Hale has maintained during her ten year acting career. Although recent episodes of Pretty Little Liars have been more chilling than in the past, one of Hale's first movie roles was firmly rooted in the horror genre. Fear Island was a 2009 film about five friends who spend spring break on an island cabin. They awaken to find the islands' caretaker dead and the only boat on the island missing, and must face off against a mysterious killer who seems to be holding a grudge against them.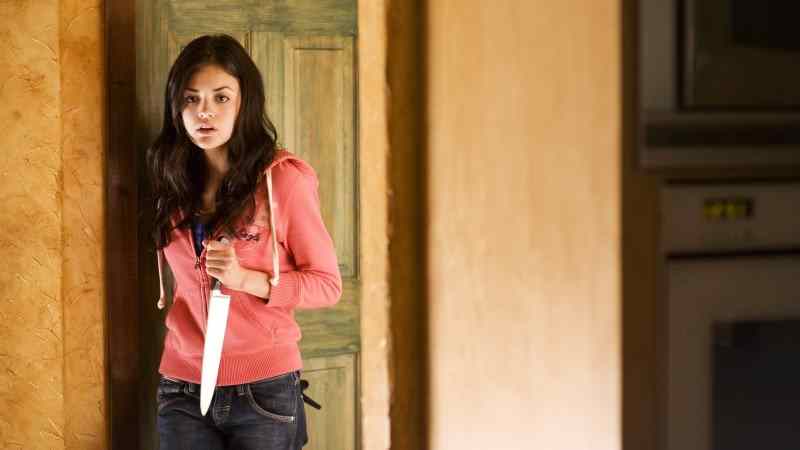 Thomas Dekker – Village of the Damned
Thomas Dekker has been acting since the tender age of six, and much of his fan base has stemmed from his appearances in television programs such as Terminator: The Sarah Connor Chronicles, Honey, I Shrunk The Kids: The TV Show, and Heroes. Horror fans may most closely associate Dekker with his portrayal of Jesse Braun in the 2010 remake of A Nightmare on Elm Street or his 2014 role in Fear Clinic along with horror icon Robert Englund. As it turns out, these two appearances are more recent horror roles on Dekker's horror timeline and are by no means the only attempts he has made at performing in the genre.
Dekker actually started his work in film with roles in sci fi and horror, which often go hand in hand. His first feature film role was in Star Trek: Generations where he was credited as "Picard's Kid." His second role in film was as David McGowan in Village of the Damned (1995).  The basic premise of the film was that in a small town, women gave birth to unsettling alien children that didn't like humans much, and Dekker got his start as one of those creepy children.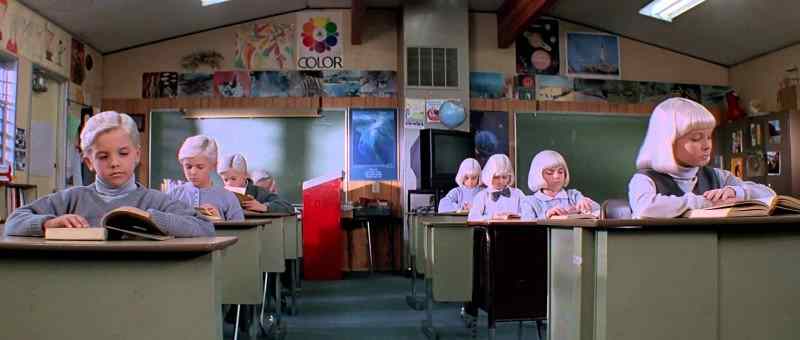 Chloё Grace Moretz – The Amityville Horror 
Chloё Grace Moretz is a young star who got on the radar of many horror fans after playing Carrie White in the 2013 remake of the horror classic based on the Stephen King novel. That role, along with her appearances in Kick-Ass, Kick-Ass 2, and other notable performances have allowed the actress and model to secure numerous other feature film roles.
What many fail to remember when they think of the 18 year old actress is that Moretz's first feature film work was in the 2005 remake of The Amityville Horror. She played the young Chelsea Lutz whose family is terrorized by evil forces after they move into a home that was once the setting of a grizzly mass murder.